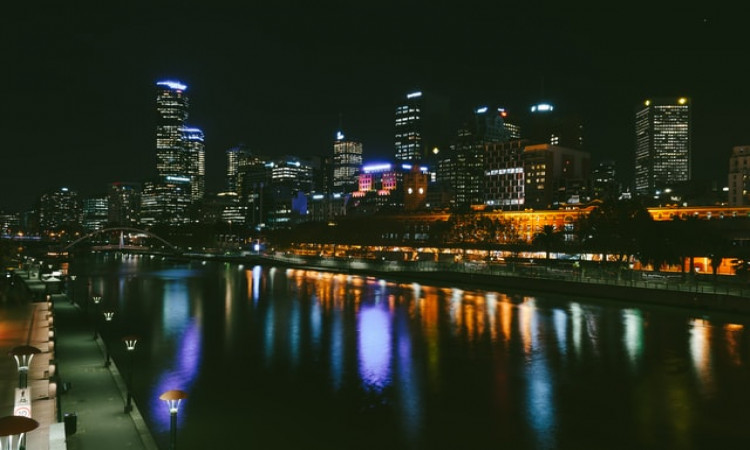 Melbourne, a favourite city by many and popular for its little laneways and hidden bars have always had some sort of secret to it. Since COVID-19 has made us not to be around with too many people, we have here some lesser-known places in Melbourne as well as hidden gems that you'll want to visit if you are avoiding the crowd.
Melbourne is not the typical city that has landmarks as other bigger metropolitan cities have, but if it's your first time visiting this place, you'll be surprised for its unique character. During the past few years, the city's laneway culture has flourished, and it comes with numerous hidden, places, dungeons, and rooftops that require a little effort to explore.
Here are some of the best-kept secrets of Melbourne you need to discover on your next trip:
1. Fall From Grace/ State of Grace
Melbourne has a mysterious behind-a-bookshelf bar which is definitely cool as it sounds. Wait till you see it in person! Here comes the best and exciting part, to reach the secret bar, Fall From Grace, you must locate a book of the same name inside the bar, State of Grace, then pull it.
Once you pull that book, it will open a secret door to a cocktail bar underneath the entrance which gives you an awesome Great Gatsby speakeasy feels. So if you're taking a flight to Melbourne, make sure you don't miss their classic cocktails.
2. Yarra River Walking Track
A lot of people would ride the Yarra River Cruise or take a stroll next to the Yarra River on Southbank. However, many of us don't know about Yarra River inland that if you follow it, heading east, from the CBD, you will find several of the most amazing and beautiful hiking trails around.
We suggest that you meet the Main Yarra Trail in Richmond, Abbotsford, or Kew for several riverside walks that will make you feel as if you're far from the city, even if you can see some glimpses of its skyline on your walk. Plus, the great thing is, it's for free!
3. Ponyfish Island
If you are wondering where the sound of some chatting and fun are coming from after crossing the pedestrian bridge over the Yarra River, try looking below and you'll see the Ponyfish Island. It's a floating bar that's well-loved by tourists and locals alike. This place is wonderful because you can sip arvo drinks without interrupting the view of the river and the city skyline. If you need some unwinding, this is the perfect place to refresh your mind and soul.
4. Easey's Restaurant
Located in the Collingwood building which is five storeys up on the rooftop and the only place you'd expect a decommissioned train carriage, but it has a burger joint operating inside. It's a rare place and great for your Instagram feed. It's a place that can guarantee you a good time while you're munching a cheeseburger and enjoying a nice jug of Melbourne Bitter.
5. Blue Lotus Water Garden
If you're visiting Melbourne from December to April, don't miss this 50,000 square-metre water garden located in the Yarra Valley blooms filled with lovely lotus flowers and water lilies. The place has lagoons, palms, ponds, lakes and even a waterfall that has tropical paradise that seems like it's miles away from Melbourne despite only being a 90-minute drive away. This place is located at 2628 Warburton Highway, Yarra Junction.
6. Fitzroy Saturday Markets and Street Art
Are you the hipster type? Well, we're sure that you will love this part of Melbourne. It's known for its trendy unique bars, eateries, and many colourful street arts. Many travellers would want to walk down Brunswick Street to experience Fitzroy, which is the ideal way to enjoy checking out bars and restaurants. However, if you want to experience the most authentic Fitzroy time, then visit the place on Saturdays at several different art markets that happen in the main drag.
Aside from that, make sure to check out the Fitzroy Mills Market and Rose Street Artists' Market if you want to see their thrifty back-alley street art vibes. Don't miss taking photos with the vibrant street art around every corner of the area.
Leave a reply
Your email address will not be published. required fields are marked *