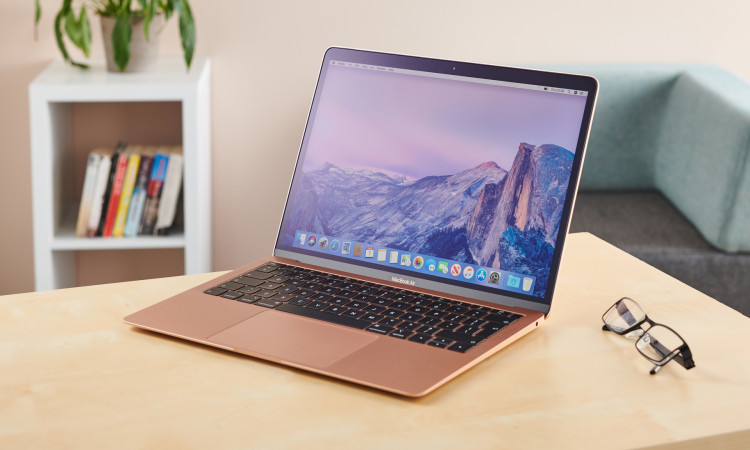 This year, Apple's MacBooks are on the verge of a new period in their computer technology. Entering 2021, still in the midst of a raging pandemic, Apple couldn't have chosen a better time to introduce their home-grown chip. In 2020 came an announcement that offered hope of something fresh to millions of Apple users, as well as potential newbies to Apple.
Apple said that it would introduce the world to a new chip in its famous MacBook models, shifting from the Intel ones the company had been using for aeons (since 2006). This year, Apple MacBooks have the new chip called M1, and no doubt as all Apple things go, there will be an M2 in a subsequent version.
The M1 is a chip that runs like the ones on its iPhones, running on ARM design and with this, Apple has more purview over its hardware and software. Apple claims these new laptops are "affordable", but you may see the price of the most inexpensive of the lot, the 13-inch MacBook Air, starting at some 92,000 INR, and balk. Why not buy the best in HP laptops instead? For one thing, they come at near half the price of a MacBook, and may offer more than you'll ever need in a laptop.
Is a MacBook Worth It?
The closest you will ever get in a response to this question is a doubtful "it depends." Depends on what exactly? Well, to start with, if you want prestige, status etc., you will only ever buy the MacBook. It's not just about this, say many experts and tech geeks. People who have used Windows laptops for years say that you can buy much cheaper machines that work well, but in the end, "if you pay for peanuts, you'll get peanuts!" A MacBook is far more advanced than any other machine.
Users lay testament to this, even those who have switched from all the best in the industry, like HP laptops, or Lenovo devices, to MacBooks. Windows laptop users have many woes, the least not being installing updates. There are also security issues that you will face in laptops operating on Windows OS, in the way of viruses and spyware.
The Devil is in the Details
If you're not convinced yet, you only have to walk into an Apple store to personally examine the Apple MacBook. It's the details and nuances that count when you're thinking of Apple's devices, whether it's iPhones or laptops. Let's start with the trackpad; it is deftly designed so it functions along with the software and gives the user an experience that is intuitive. MacBooks are built of metal and not plastic, and are more durable.
They look like the most stylish machines around. The features will make you want more of a Mac, as you will see the backlit keyboard and be sold (this is great for night time use). While the cost is far greater than other brands, Apple keeps it that way because it wants the exclusivity of discerning users to buy their laptops. Just for the blend of hardware and software coming together in a harmony that is more than perfect, the MacBook is something everyone should experience.
Worth the Investment
Forget the looks, the status etc. The Apple MacBook does your job the way you want it to, without any fuss. As with all Apple machines, the MacBook is so user-friendly and smooth, it's almost therapeutic! With Windows laptops, this just isn't doable.
It is now easy to buy a MacBook at the Bajaj Finserv EMI Store, choosing from the best on offer. Pay for it in easy no-cost EMIs with the Bajaj Finserv EMI Network Card. You can avail enticing discounts and offers, plus get your MacBook within 24 hours of ordering it!
Leave a reply
Your email address will not be published. required fields are marked *