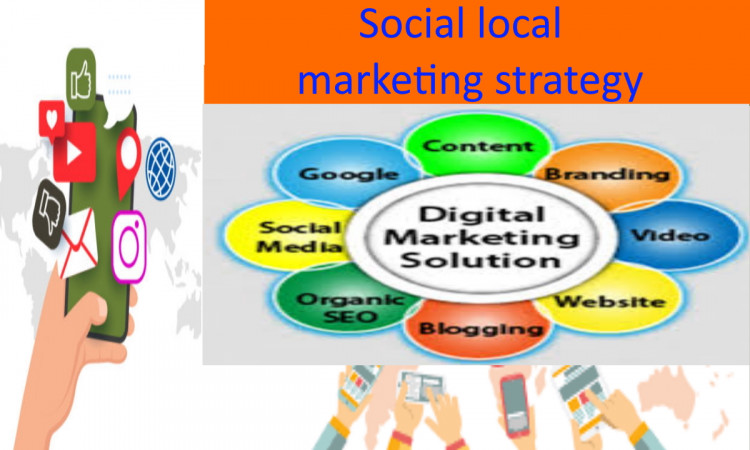 There was a time when deciding to buy something represented a real commitment - almost a job - capable of influencing important parts of the same day. In short, probing, observing, wandering through the shop windows and buying were intermediate steps of a single articulated path.
The same path that today, however, begins and is completed on the internet thanks to the infinite opportunities offered by e-commerce platforms, showcases full of information that are easy to consult . The success of this purchasing method is sanctioned by the numbers of a boom that shows no signs of decreasing, indeed it has become even more accentuated due to the pandemic that has affected our movements. In this context, it will be useful to deepen what the social local marketing strategy consists of , which connects supply and demand in a defined geographical context (it is perfect for small businesses).
Neighborhood marketing that focuses on geolocation
The most important source of inspiration for shopping today is represented by social networks. We are used to browsing for hours, jumping from platform to platform in search of updates, people and info (as well as products and services to buy). There is a digital marketing strategy that is aimed purely at users and consumers who are in a certain geographical position and in a certain radius from the physical location of a company.
We are talking about social local marketing, often referred to as 'neighborhood marketing'. A definition that aims to emphasize the importance of the geolocation of the company. Being active on social networks is today more important than ever: it represents an absolute opportunity to maximize turnover and intercept new slices of the market.
Create and maintain contact with nearby users
When is it right to integrate a local marketing strategy? Whenever a company owns at least one direct selling location. The potential of social channels is exploited to promote local businesses in a performing way: we invest in content but above all in the dissemination of ad hoc messages, to be 'delivered' to the target in the immediate vicinity.
Thanks to social media it becomes possible for brands to get in touch with both potential customers and those already acquired, in order to be able to notify them in the event that campaigns or promotions are launched. Connecting with consumers through their favorite social platforms allows you to generate new contacts and structure a virtuous engagement. This digital marketing technique will be perfect to be inserted in a wider context, with the help of a specialized agency: it is first of all necessary to understand who the target audience is, what they are looking for and what their recurring concerns or needs are.
The channels to be exploited to obtain interesting results
When you decide to focus on local marketing using social platforms, it will also be necessary to focus on which channels are most suitable for landing. It is necessary to analyze the target audience to understand where they are most active and what generally influences their shopping choices. To understand, Facebook has now exceeded 2 billion users and therefore is configured as the perfect container for info and promotions or contents writing services. Instagram is the realm of visual content, making it the ideal place for sharing images and videos related to your business (very important are the 'stories', which increase involvement). Finally, as regards TikTok, this channel is in strong expansion and represents a pool of young users who are also used to video content and very fast.
Step by step, here are the steps to create the best local strategy
We must start by focusing on a well-structured marketing activity, in order to act on the positioning in the market (and strengthen it). The brand that appears stronger will be able to attract the attention of users and charge more for its products and services. Especially in local marketing it is necessary to monitor the various activities and actions undertaken, calculating what the relative ROI (Return on investment) is.
Thanks to social media, the message can be geolocated, thus intercepting only the people who could actually go to the store (Facebook and Instagram allow you to select customers starting from the navigation data relating to the position in which they are during their searches). The public is also filtered by age, gender and language but not only.
The digital marketing activity must be planned and carried out on an ongoing basis, it will also be important to create ad hoc content capable of encouraging the purchase.

What can we do for you
If you want to know more or are interested in a high quality digital marketing service , primeseoservices.com is the digital PR , link building , seo and brand reputation (online reputation) agency that can best support your digital business idea and follow you step by step to maximize it, increasing revenues.
Leave a reply
Your email address will not be published. required fields are marked *