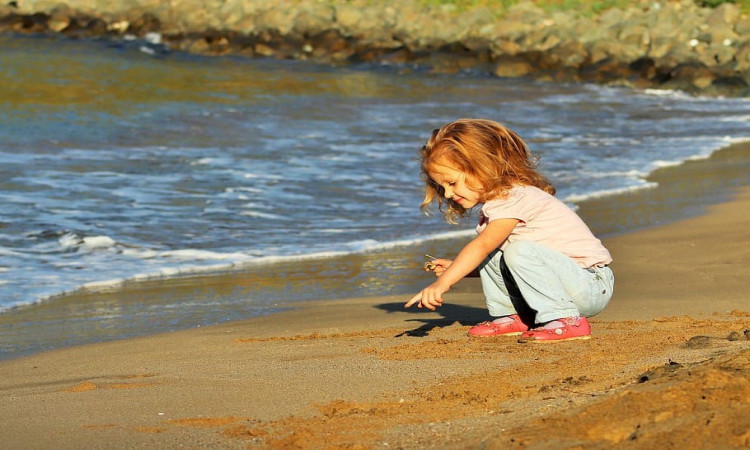 Traveling provides an opportunity to relax from routine and stress, experience new emotions, get acquainted with other cultures. In this article, you will learn about the ways of organizing an exciting and fruitful journey with the whole family.

Tips for a family trip:
1. Flexible daily regimen
When traveling with children, forget the sacred word "daily regimen". If you carry a baby in a sling, the baby will sleep more often and not at the common time.
2. Travel plan
It is very important to plan all excursions in advance. If you are traveling by car, you must stop at least every two hours during your trip to rest. Remember that young children need to sleep a couple of hours during the day, so that they stay energetic at the evening.
3. Everyone should be involved
It is good to involve all family members in the process of organizing a joint holiday. After all, if something does not work out, they will not be able to blame one person. At least a couple of days before the trip discuss with your family the places you visit. Maps and the Internet will help you figure out the exact routes.
4. Everyone has his or her own responsibility
It will be very convenient if, for example, the eldest daughter takes on the responsibility of monitoring the number of bottles with water during the trip; the youngest son takes care of a sufficient number of wet wipes, mom - of sandwiches, and dad - of the travel route. Thus, everyone will have his or her own "mission" during the trip. This way, it will be easier and more comfortable for everyone.
5. Diary
All family members can take photographs and collect brochures from the places you travel to. It is advisable to memorize unique, interesting points. By the way, pictures taken spontaneously can sometimes be much better and emotional than those, which were carefully prepared. Upon returning home, we recommend collecting all the photos in one album. Travel diary will help to revive in memory every moment of travel.
6. Children are discoverers
During the trip, children often get tired because they do not know what to do. It would be a good idea to give them a map, on which they will mark the places where you are. According to it, they can also search for museums, monuments and all kinds of sights. Active participation in the process will not let them get bored.
7. Learn the language
If you intend to travel to another country, it would be nice to learn some important words and phrases in a foreign language. Although English is spoken almost all over the world, it would be great to talk a little with the locals in their native language. It will be pleasant for them and will show respect for a foreign culture.
8. Creative memories
Avoid primitive purchases such as T-shirts and cups with the name of the city you have visited. Get unique items. For example, a small wooden box from a place that is famous for its artisans working with wood.
9. More clothes
Always carry a spare set of clothing for ALL family members. So you will be fully equipped if someone gets dirty. Moreover, always take a tourist ultra-light towel for a child on a plane or bus; a blanket and a sweater. The towel should be multi functional and compact.
10. Choice of transport
Each family decides on the issue of auto transport for the traveling, based on the purpose of the trip, wishes and preferences. You can make the best choice if you know all the pros and cons of each option. If you rent a car at Hertz MCO, discuss the possibility of renting a child seat.
What to take, when you travel with a child
If you go on a trip with children, the number of necessary things on the trip will increase markedly. However, here it is important not to take too many items of clothing, especially if you are traveling to warm countries. As a rule, they need several T-shirts and shorts. Of course, you need to take care of how to take the child on the plane and on vacation, pick up clothes for all occasions, and if the child is small, solve the problem with food and so on.
What is worth taking for a holiday:
• Clothing: Choose clothes so that there is always a change if the child gets dirty or tears the clothes. It is better to have light and warm sweatshirts for unforeseen occasions.
First-aid kit plus individual medicines for the child, if there are chronic diseases.
Toys: think about what a child can take for organizing his or her leisure activities - for example, a coloring book, several favorite toys and some new toys, a tablet with downloaded films and games.
For young children, it is worth taking spare diapers, wet wipes, paper towels, a small blanket, a sling / backpack /stroller. Prepare baby food for the first time, until you get comfortable in a new place and find a supermarket.
Travel is a long sitting in trains, planes or buses, customs clearance and paperwork, running around the streets in search of housing and long walks. Of course, you should consider what you would do during your independent travel: outdoor activities, cultural events, official meetings, parties and more. Always prepare for a holiday in advance.
Leave a reply
Your email address will not be published. required fields are marked *