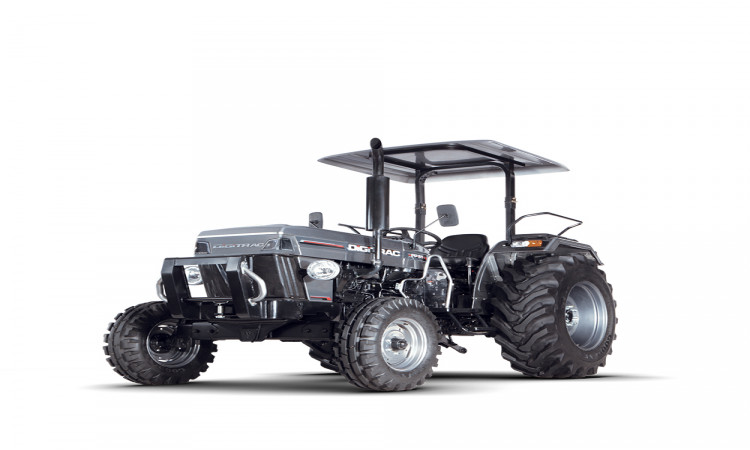 It's said that tractor accidents are the leading cause of death or injury to farmers. But how many farmers really have medical insurance, especially in India? Not many, right? Especially when you take into consideration that most farmers are from (and working) in rural areas and farmlands. So, what this means is that farmers need to make extra efforts to be careful and not injure themselves using their tractors. Be it falling, or scraping off of any of the parts or implements. But what if we flipped the script? What about the injury that the tractors suffer? Who's covering that? While the debate on whether farmers are responsible for the damage or it's the fault of the machine itself can vary indefinitely, there is absolutely no denying that machines, in this case tractors, deserve to be covered for those damages too. So, is there something that covers tractor damages? Of course, warranties! An offering made by almost every modern tractor manufacturer, it helps farmers make sure that the penalty of a damaged tractor is neither expensive nor long-lasting.
But how does it all work? Well, to start with, let's understand what exactly a warranty is. The dictionary describes warranty as "a written guarantee, issued to the purchaser of an article by its manufacturer, promising to repair or replace it if necessary within a specified period of time." But, to simplify this further, and to put it in the context of tractor warranties, let's just say that it is a guarantee by tractor manufacturers and brands that for a specific amount of time (ranging anywhere from 2-5, maybe even 10 years) any damage to your tractor will be repaired, and any part replaced by that very same tractor manufacturer or brand at absolutely no cost! This means if your 50 HP tractor has a 5-year warranty, any damage to it will be repaired, and any missing/damaged part will be replaced for absolutely free. However, there's a catch. Since the tractor manufacturers are covering the cost of the repairs themselves, there usually is a lot of cross-questioning when you bring your tractor and avail your warranty for damages and repairs. These questions could range from basic questions like:
● Where did it get damaged?
● What exactly happened to cause the damage?
● When did the damage occur?
● Why was the farmer/buyer in that specific situation in the first place?
● Who else was there during the incident?
● How exactly did the tractor get damaged?
...to more complex questions like:
● When did you get the warranty?
● Is your tractor insured?
● Why is your insurance not covering these damages?
As a result, actually getting your tractor repaired or getting your tractor parts replaced at zero cost does not often become a reality. However, there is one shining exception. One tractor manufacturer which offers a full 5-year warranty on all of its fully-featured tractors. And that tractor brand is Digitrac!
Digitrac is a tractor manufacturer which offers all of it's tractors, implements, accessories and tractor services exclusively online. This means that customers can only get their products and services either via the official Digitrac website or by downloading the Digitrac app on their smart devices, which is absolutely free! Because of being an online-only agri-machinery platform, Digitrac offers its customers doorstep delivery and services. This means that everything from the test drive of the tractors to the tractor repairs, all of it is brought to the customer's doorstep! In the case of the test drive, it helps people actually make out whether or not the tractor they chose is compatible with the actual real-life scenario they'd be using it in. And when it comes to tractor repairs, Digitrac guarantees complete repair within just 48 hours!
With offerings like these (both in terms of products and services), Digitrac has risen to be much more than just a tractor manufacturer, it is now an ecosystem. An ecosystem both aspiring and experienced farmers can be a part of, creating an inclusive customer-base and community that is driven to make the best with actually some of the best tractors in India.
Leave a reply
Your email address will not be published. required fields are marked *