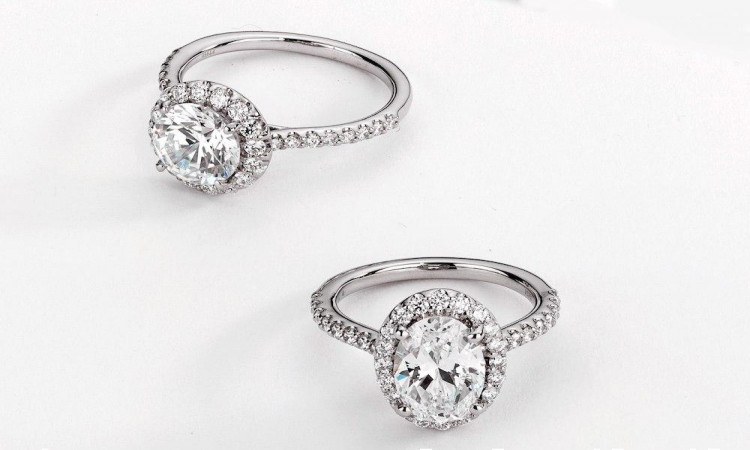 Natural or earth-mined diamonds have been obsessed over for years, but now it is time for lab-created diamonds to shine. We have all heard about lab-created diamonds and how they are just as real and authentic as earth-mined ones. These diamonds possess the same characteristics that the natural diamond possesses. This means the chemical structure, physical properties, and optical characteristics of these diamonds are exactly the same. Lab-grown diamonds are hence rising in popularity over the years and 2021 is basically the year when these diamonds rise and shine.
How a Lab Created Diamond Is Formed
Lab-created diamonds are grown inside a laboratory using advanced scientific tools and technology. The main processes that are used to create a lab-created diamond are HPHT or High-Pressure High Temperature and Chemical Vapor Deposition or CVD.
In the HPHT method, a lab-grown diamond is created by mimicking the conditions that a natural diamond goes through in the earth's crust. With the help of high pressure and high temperature, the diamond grows inside the lab. Colored lab-grown diamonds are also prepared inside a laboratory by treating them.
In the CVD method, the lab-grown diamond is grown with the help of moderate temperature conditions and relatively lower pressure. The process mainly focuses on a carbon-containing gas that is added to the vacuum chamber. The carbon then gets deposited on a diamond seed, crystallizes, and then leads to the formation of a lab-grown diamond.
Grading of Lab-Grown Diamonds
When it comes to creating a lab-grown diamond there are various grading reports like GIA, IGI, and AGS that test the diamond to determine its identity and origin and to look for any defect present in a diamond. IGI is considered one of the most reliable diamond gradings reports whether it is for a lab diamond or a natural diamond. Whenever you shop for a lab-created diamond make sure you do so from a reputed seller because every lab-created diamond is provided with a grading report that determines its characteristics and specifications.
The Market Value of Lab Grown Diamond
Lab-created diamonds are popularly known among buyers for the affordability and quality that they offer. These diamonds are authentic in every way yet they save you up to a beaming 40% when compared to buying a natural diamond. Although it is a great money saver, a lot of people tend to be skeptical due to the relatively lower pricing of these lab-grown diamonds. But that is total because these diamonds are created in a different way.
Natural earth-mined diamonds are formed deep below the layers of the earth, and so acquiring them requires diamond mining, labor-intensive work, and energy-intensive processes to operate the heavy excavation machinery. Besides, the distribution cost from wholesalers to retailers in the natural diamond industry also adds up hence these diamonds are priced higher.
On the other hand, lab-grown diamonds are formed inside a laboratory using moderate amounts of energy, no labor, and no distribution processes as well. These diamonds are directly created by reputed diamond sellers like New World Diamonds and are out in the market to be sold. Hence there are no hidden costs in these diamonds which is why they are priced lower than mined diamonds. This surely does not mean that they are any less, but they possess a greater advantage.
The price for the lab-created diamonds however is not stable and totally depends on the type of diamond you are investing in. These diamonds are also priced on the basic 4 C's of a diamond. Hence, the better the cut and clarity of the diamond the higher its price will be. You can shop for a lab-grown diamond for as low as $2000 for a diamond above 1 carat while you can spend about $100000 for a 4-carat diamond.
Amazing Collection of Lab Diamond Jewelry
Since lab-grown diamonds are created inside a laboratory, they can be customized just as you want them to be. This makes lab-grown diamonds a go-to option for buyers who want to add a personal touch to their jewelry. The most common form of lab diamond Jewelry that is sold is the engagement rings. Reputed diamond sellers like New World Diamonds offer you the freedom to customize your own engagement ring by choosing a setting, the diamond's color, shape and carat, and other specifications, and then go on to prepare it especially for you.
These were some of the facts about lab-grown diamonds. Unlike natural diamonds that require mining, these diamonds are grown simply inside a laboratory, and hence creating these diamonds amid the pandemic is not a great task that is why a lot of people have focused their attention on these diamonds. They are not only priced on the lower side but they are friendly to the environment and can be prepared within a few days. Hence they are all set to grow rapidly in the year 2021 after all who would not want to save some bucks yet grab a lovely diamond for themselves.
Leave a reply
Your email address will not be published. required fields are marked *