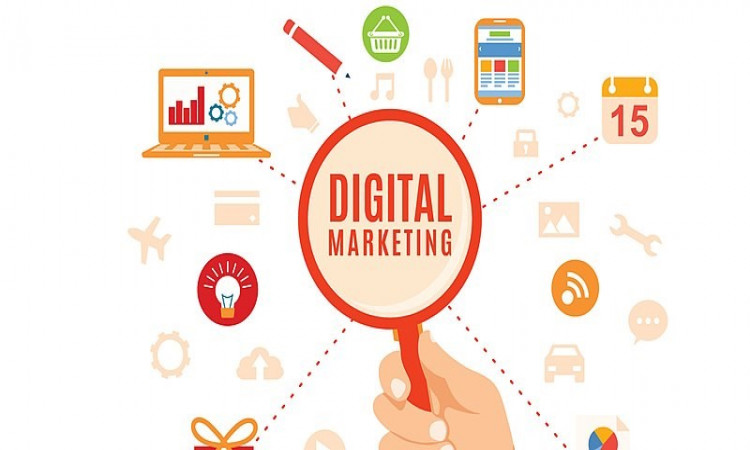 ROI (Return on Investment) is an important part of your digital marketing strategy. It will tell you if you should still invest in your current marketing strategy or look for other channels. If you are not getting your money's worth, it is crucial to get to the root cause of it. There are various ways on how you can tweak and enhance your campaigns. However, before you can do this, you need to know how to successfully measure the ROI of your online advertising.
What is Return on Investment?
Return on Investment, especially if it involves your digital marketing, is the result of the cost of your marketing process and the revenue generated from the outcome. Large organizations will have a more complex and customized way to measure their ROI. In the modern online marketing process, analysis of the data will help you reveal even the smallest details of your ROI and your marketing strategies.

How to Measure Your ROI?
The easiest way to measure your Return on Investment is to monitor the metrics that are closely associated with your profit and revenue. While some people may think that this method is convenient, this oversimplified method may give you an unclear view of your ROI. Let's look at some of the most popular digital marketing strategies and how we will measure them.
Video Advertisement on Mobile
There are various reasons why video ads on mobile are more effective than the standard web video ads and tv advertisement. Mobile creates this sense of intimacy. It does not have too many distractions and lesser shared experience. As long as it is done right, mobile video advertisements can improve your brand awareness and organic traffic. The video can also be valuable to encourage your audience to share it on their social media platform. When evaluating the Return on Investment, here are some metrics that you need to consider.

• Mindshare- While it may be impossible to measure the number of people who are talking about your brand casually, you can still get an idea by looking at the number of shares and comments on the various social media platforms.
• Accessibility- You will have to track the placement of your ad; you also need to test whether they are showing properly using various devices. It guarantees that all your audiences can view your advertisement.
• Purchase Influence- Did you notice a sudden increase in your sales after you released your mobile video advertisement? Look at the number of organic traffic generated with the help of your digital advertisement campaign and then compare it with the number of sales. It would be better if you can also compare the result to the numbers before the campaign was launched.
• Brand Awareness- Your direct traffic can help you measure your level of brand awareness. Direct traffic comes from those audiences who will type the URL of your page. You can also track your search engine traffic, referral traffic, and the shares and mentions on social media.
Native Advertisement
This kind of digital advertising is also referred to as advertorial. It comes with vital information formatted to appear like a non-paid advertisement on the website. You can find a native advertisement on various magazines, lifestyle, or news sites. Many marketers may find it challenging to measure the Return on Investment of native advertising. Here' show you can do it.

• Mindshare- Determine through the number of social media shares and comments.
• Brand Recognition- Did the number of people who recognized your brand increased after releasing the native ads? You may use web analytic tools to measure the number of traffic coming from the native ads. You should also use Google Trends to identify how many people are searching for your brand.
• Reputation- The information presented on the native ads may help you establish your company as the leading expert in the industry. You may notice that there has been an increase in the audience who are visiting your website to seek advice. Traffic, comments, and queries related to the ads are some of the key metrics to measure the ROI.
• Customer Acquisition- CTR (Clickthrough rate) via the native ads can help you gather leads that you can nurture and convert. To effectively measure this simply divide the total CTR by the number of leads generated.
Programmatic Advertising.
It is perhaps the latest form of digital advertisement campaign. It is software that aims to advertise. You can encounter this on sidebars or banners every time you will refresh the page. To be effective, you must measure the Return On Investment of this advertising strategy frequently. Here are some areas you need to pay attention to.
• Web Traffic-As the brand awareness increase so is the traffic that your website will generate.
• Reputation and Recognition- Try to search for the name of your brand on various social media channels. Measure the number of mentions, regardless if they are negative or positive. There should be an increase in your reputation as your programmatic ads are running.
These metrics are important when proving your Return on Investment on digital marketing strategies. It is crucial to keep track of these vanity metrics to get a thorough view of how your online marketing is doing. Be sure that when measuring your ROI, look beyond just the impact on the revenue so the entire team can continue to increase your sales and your drive engagement.
Richard Bishara is a professional digital marketer who helps businesses to get better ROI. If you are looking to get digital marketing help then Richard can help you.
Leave a reply
Your email address will not be published. required fields are marked *