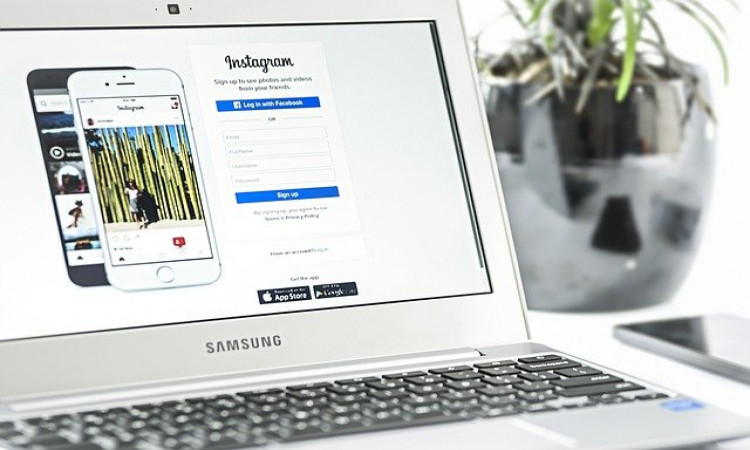 Instagram marketing is essential for eCommerce businesses. Not using Instagram to promote your products would be like a carpenter deciding that wood saws are not that useful.

Especially when you consider that more than 200 million Instagram users actively interact with brands, visiting at least one business profile per day. Additionally, Instagram is hell-bent on advancing e-commerce further.
Whether it's from the constant updates of the Instagram Shop or the rumours of a separate shopping app, it's clear that e-commerce stores need to keep up or risk being left behind. But what exactly is an Instagram store, how will it help you grow your business, and how to install Instagram shopping step by step? Read on to find out.
What is Instagram Shopping?
Instagram Shopping allows you to integrate your product catalogue with your Instagram profile. In turn, this allows you to promote your products directly to Instagram users through posts, stories, in the Explore tab and in a special Store tab on their profile. This allows users who visit your profile to see all of your products without leaving the Instagram application.
You can also tag Instagram Shop products in your posts, the same way you would tag a friend. This adds a small shopping bag icon to your image. Then, when users tap the photo, they can see the prices of the featured products and tap the product labels to view the product pages. You can even promote your products on Instagram Stories.
The Instagram Shop product pages present everything a user might want to know before purchasing an item, including:
Product name
Product Pictures
A description of the product
The price of the product
A link to view the product on its website
related products
Key benefits to configure shopping Instagram
As mentioned, Instagram is fast becoming an eCommerce powerhouse. Shari Lott, founder and CEO of children's clothing brand Spearmint Love, said: "When we launched the [Instagram Shop] feature, we experienced a 25 percent increase in traffic and an 8 percent increase in revenue attributable to shopping on Instagram ». Okay, so Instagram Stores work, but what exactly gives them that power? Here are key reasons to set up shopping for Instagram.
The benefit of setting up Instagram Shopping n. # 1: reduce friction and make shopping easier for consumers
There is a lot of noise online. With so many companies competing for attention, it can be extremely difficult to get customers to stop what they're doing on social media and visit your store.
The solution? Don't try to make them come to you, take them to your tent. Customize Instagram Shopping, eliminates friction from the buying process to facilitate buyers browse your catalog, check prices or get more information about a particular product.
Plus, once they're ready to buy, they can visit the product page on your website with just one tap. They can even save the product to come back later by tapping the label icon on a product page.
Advantage of selling on Instagram shopping # 2: it allows you to promote products directly
Instagram has always been a fantastic place to connect with your target audience and deepen customer relationships.
However, Instagram hampered businesses by allowing them to have only one link on their profile. Still, to this day, you can't add clickable links to Instagram post descriptions. And to beat the competition with creativity you can use some custom stylish fonts that is never provided by Instagram Visit Fancycrazytext.com
This made it extremely difficult to promote individual products. For example, if you featured a product in a post, your call to action would have necessitated pointing viewers to the link in your bio, increasing friction and greatly damaging your conversion rate. It gets worse. Remember, you only get a link in your bio.
Sure you can update every time you share a new post, but what about all your old posts that no longer have a link to your store? Enter the Instagram store.
Selling on Instagram shopping allows you to seamlessly integrate all your Instagram content with your store. This is staggering, especially when 65 percent of the top-performing brand posts feature a product of some kind.
Now, you can weave your product promotions into your posts and stories and avoid the hassle of annoying your followers with the "click on our bio link." It is a clean and simple way to display your product in a lifestyle environment, without affecting the user experience.
It is also easy to use. As Instagram explains, once a business has a product catalogue connected to their account, tagging a product is as simple as tagging a person in a post.
Leave a reply
Your email address will not be published. required fields are marked *