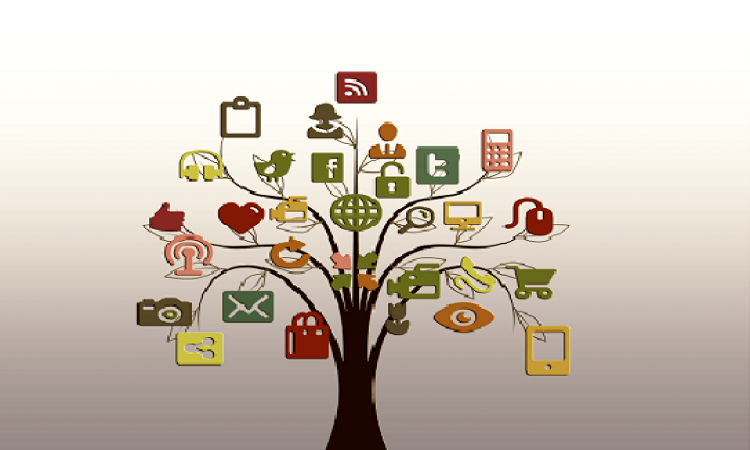 We live in a time where it is "now or never." At the click of a button, we can get an insight about anything online.The importance of websites for business's growth and success is paramount. Technology has grown so much that we rely on it every single day. It saves us time, energy and a lot of effort.
It is the era that has created a shift in the way people buy things. Online business is the new happening concept loved by most people. Even when people prefer to walk into a brick-and-mortar store to buy a gadget or that beautiful red lipstick, I'm sure they will read about the product online before buying it from conventional retail stores.
We literally rely on search engines to find even the most basic piece of information, from locating the nearby salon to deciding college admission. We cannot deny the fact that we have learnt so much from the digital world in recent years. How important is a website for a business's online presence?
A well-designed website will attract the right kind of visitors, lead them to the main service and products, make them click the 'buy' button and prompt them to contact you for future ongoing relations. There are numerous website criteria that must be met in order for the business to succeed.
A website should not always focus on selling products, rather on solving problems and narrowing the target audience. Building a website based on solving business problems and knowing the requirements of the target audience will contribute to the success of your business.
A well crafted website with an impeccable professional design can do wonders for your conversion rates. The priority is to create a website that sells. Furthermore, a well-crafted website promotes your company around the clock, even when your employees are away.
Why does a business need a website?
The website is an online platform that allows your customers to get to know your products and services better. It is the place you give your potential customers to come and connect with you. All the social media promotions that you do to reach consumers and engage them will pay off only if you have a landing page to redirect the visitors.
Be it any third party platform, when you advertise, you need a page to bring visitors. For doing PPC ads, a website is a must. Every piece of content and the advertisements you do online on Instagram, Facebook should send customers to your website to make a purchase.
Firstly, the purpose of the website is to tell your target audience what your brand is,what are the products you sell and the services offered.
If you are a software development company and develop a food delivery software for restaurants, you should have a website with the detailed description of how the software works, what are the special features, how it improves the performance,how it is different from your competitors and all the must have requirements.
In addition to this, you should have a blog to answer all the frequently asked questions of the visitors and write everything about your services. For example, if you develop a food ordering software, you can write a detailed post about the technology and how it is helping restaurants.
Content marketing is one of the important parts of digital platforms. We consume information online in different ways, like writing product descriptions, video materials, influencers talking about the product and so many other forms. However, content marketing is one of the important media. A piece of content can have a great impact online. A content marketing website is important to post all the information pertaining to the website, products and the brands.
Similarly, email marketing is one of the major ways to market and reach your potential audiences. You may reach and engage a wider audience, but to convert them you need a website for your service. Websites are essential for bringing traffic; only a seo-friendly web page optimized for popular search engines such as Google will bring people to your site.Also, you might have great products and services to offer, but if you have no website, people may not be able to trust you.
A well developed website gives you an opportunity to set you apart from your competitors and help you sell your services around the clock even when you are closed for the day. Only a website can give you complete growth and development. Yes, at the end of the day, a website that sells is what matters.
With the proliferation of eCommerce software and marketplaces, businesses are looking for ways to become a part of one or to own a platform. Life after the pandemic demands new strategies and work methods from businesses. Every business is now in a situation to own a website.
Furthermore, making sure the website is fast with site loads, quick and easy to navigate will drive more people. Finding a good web development company with a good digital marketing team will ensure that the above mentioned parameters are taken care of.Thus, a well developed website will surely supercharge your business.
Leave a reply
Your email address will not be published. required fields are marked *