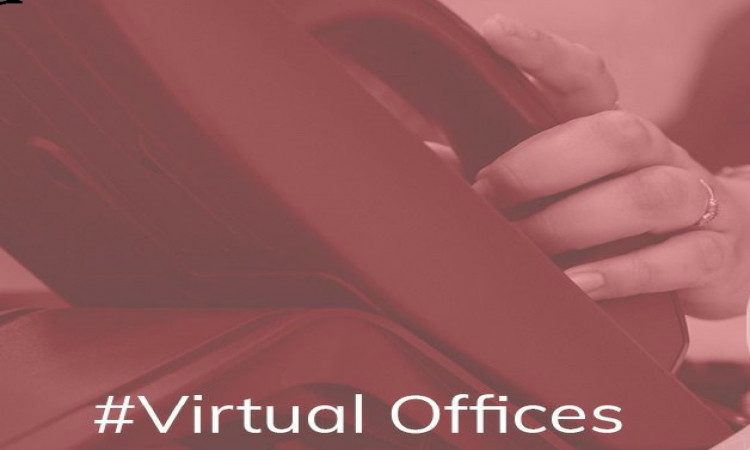 The virtual office concept is here for the last many years. However, it saw a massive acceptance when the Covid19 pandemic hit the world when physical offices had to close and companies were compelled to operate from home. The purpose was social distancing to protect employees and staff from any kind of infection through physical contact to avoid the spread of Covid 19. It gained a lot of popularity among new businesses, start-ups, and entrepreneurs. Dubai, in the last two decades, has become home to an increasing number of global businesses of all sizes and types. Virtual offices are the first choice among start-ups, small and medium-sized businesses, independent professionals and entrepreneurs in Dubai. Virtual offices are the right option to keep their expenses low and maximise their profit margins.
What is a Virtual Office?
Virtual Office equips businesses to work from home or remotely by assisting them with all the office facilities without any need for physical and traditional office space. A virtual office enables you to have a prestigious business address at one of the most prime locations of the city. Additionally, you also have access to meeting room facilities and various other services to maintain efficient business communication for all business purposes. And all this without bearing the capital expenses of possessing a permanent office space.
A virtual office eliminates the need for a physical space for your office operations. In Dubai, no business can be operated from home, so small businesses who work from home must have a registered office in some commercial location for business communication and marketing purposes. Apart from this, there are many more facilities and benefits you can avail of from a virtual office to run your business remotely successfully.
The most common features of virtual offices in Dubai:
● An Official Business Address in a Prestigious Location
● Easy and Effective Business Communication
● Mailing Services
● Meeting Rooms and Video Conferencing facilities
● Reception Services
● Dedicated Telephone Number
● VoIP Services
Apart from these services, one can also avail of office-related services such as copying, binding, faxing, scanning, and laminating as per their requirements. The virtual office providers also offer additional digital solutions for businesses in Dubai.
How to Finalise a Virtual Office in Dubai?
Here are some tips that can help you find the right virtual office in Dubai for your new business or venture:
1. Genuine Office Address
Your office address should reflect your brand identity and reputation as it is used for all business communication and logistics purposes. Find an office address that is most appealing to your clients as well as most suitable for your business activities in Dubai. Business or office addresses are printed on your business cards, published on your website, and other digital mediums. It is the medium of communication in and outside your business network. Therefore, it should be easily identifiable and accessible. Whatever your business requirement is, you will have the option to choose from a few different options of virtual office set-ups like - virtual office for marketing, Flexi-office set up, and dormant virtual office in Dubai.
2. World-Class Amenities
Virtual offices are equipped with all the essential office amenities. Make sure, you check all the amenities your service provider promises to provide you for smooth business operations and proper functioning of official activities.
3. Technology and Infrastructure
Dubai is known for its high-tech skyscrapers, world-class infrastructure and latest technology support. The city provides everything under one roof to businesses to operate their business activities efficiently. Even then, it is vital to inspect whether the office space you are looking for required digital solutions and connectivity for your business are being offered or not.
Some of the basic services that you should look for:
● Internet, Wi-Fi, and VoIP services
● Office desks
● Printing, Scanning, and faxing facilities
● Virtual assistance
● IT Support
4. Flexible Working Hours
Virtual offices that are accessible 24/7 with all the facilities can be the best option for businesses that plan their working schedules as per their business requirements. Since services are available round the clock, you can organise your business activities and meetings whenever you find them suitable for your team.
5. Cost-effectiveness
A virtual office should be cost-effective to fit a business's financial capacity. A virtual office's cost in Dubai varies from one free zone to another. Also, other factors, facilities and services might differ location-wise, which impacts the rent of a virtual office in Dubai. Virtual offices are cost-effective in comparison to physical offices in Dubai. It is the most ideal office option for new entrepreneurs, small and medium enterprises, start-ups and independent professionals.
Do check reviews, ratings and testimonials of virtual offices in Dubai to find the right for yourself. Hire professional business setup consultants to guide you and also assist you in the process, which also includes paperwork.
Leave a reply
Your email address will not be published. required fields are marked *