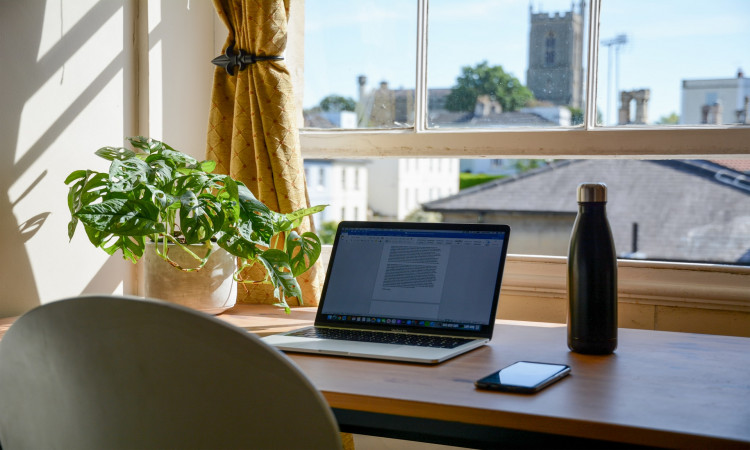 Are you turning into a lazy couch potato lately as you work from home? You're not alone! A lot of people like you want to discuss the dilemma of wanting to lie on the couch for some Netflix series after the workday is over, but also wanting to get in shape.
Working from home surely gives you plenty of health benefits too, for instance, being able to control your schedule and an opportunity to give time to healthy eating habits. Every professional need to balance their work-from-home life and personal life.
As you work from home, it would be easy for work to consume you. If your home office is close to your living room or is actually in your living room or couch, it can be easy to relax on the couch after your work. The question is, how can you stay fit and active as you work from home? Here are some best tips on you can stay fit and sane while working from home:
1. Breakdown your workout
There is no excuse to not include some exercises while you're working every day. You may work now than later again. If you want to make the quickest adjustment for a healthy routine, what you can do is wake up by performing some type of cardio first thing. You may do this prior to eating your breakfast to fire up your metabolism.
Later that day, you may do some weight/resistance training like burpees with push-ups which you can do anywhere in your home. Jump lunges with weights are great too or some wall squats while curling weights. If you don't have gym equipment at home and don't want to go to the gym due to COVID-19, you may use heavy objects instead like water bottles. Splitting a workout into two or three sets throughout the day is really effective to burn calories.
2. Stand up every hour and just move a bit
Not being active for long periods doesn't do anything good for your health. Although you may have done your exercise routine for the day, sitting for so many hours at your desk can place you at a higher risk for heart disease, obesity, high blood pressure, and Type 2 diabetes.
To avoid this, you can set up a timer or alarm that will remind you to stand up and do some moving for several minutes every hour. You may try wearing a smartwatch or use apps that can be set to ring once every hour or notify you if you haven't taken a particular number of steps. When the reminder goes off, get up and eat some healthy snack, take a walk up and down the stairs, or perform some jumping jacks to have your heart pumping and increase your energy.
3. Incorporate some extra movements
During your workday, give yourself some reasons to stand up and move around. You can walk around while you're talking on the phone, have some 5 minutes every hour and walk through each room you have in your house. Walking can uplift your mood, improve your focus, and allow more creativity to flow, making it a multifaceted win for your health and productivity.
4. Have some pair of weights on your desk
If you would like to have weights on hand, you can have some beginner weights for creating a home gym. However, if you're short on space, get yourself some pair of basic weights that you may use to do recurrent arm actions during calls or while you're waiting for documents or files to upload. If you want to have a starter weight set for the meantime, you may use a set of neoprene weights that comes in an A-rack which range from 1 to 10 lbs.
5. Use a standing desk
Standing desks today are becoming a trend for individuals who need to stay fit and healthy while they're doing their work. Standing desks serve a purpose for fighting the harmful effects of a sedentary lifestyle. Sitting for a long time has been discovered to be the 'next smoking" that can be threatening to health, it's crucial to apply ergonomics at work too. There are different types of standing desks and converters for you to pick from that can enhance health, well-being, and work performance.
6. Skip driving and leave your car at home
It's really hard to remain healthy and work out when you're working at home. If you like, you can start ditching your car sometimes and ride your bike whenever you need to run an errand. You can go to a restaurant to eat by riding your bike, or pick up groceries and visit the store by using your bike.
It may take a bit longer to arrive at your destination but trust me, this will allow you to get your heart beating and stretch your legs. Riding a bike when you need to do some errands will make you happier and healthier. This may be one of the best options for people who don't like to follow a scheduled workout. With biking, all you need is to get your legs moving, plus you get to move outside with a view.
Leave a reply
Your email address will not be published. required fields are marked *