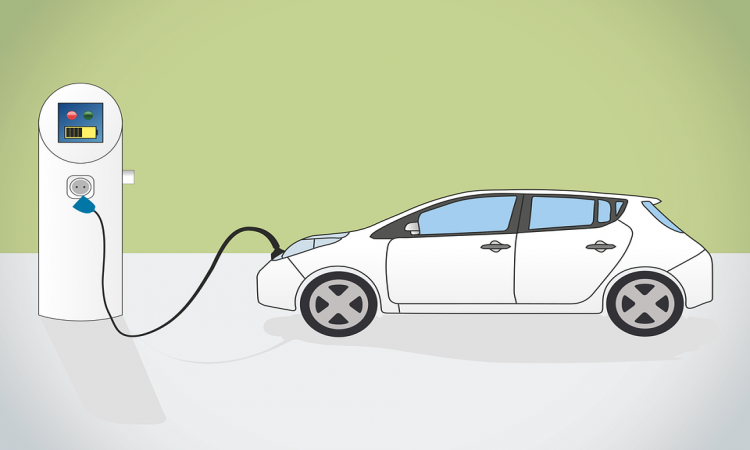 The chargers have equal weightage as the vehicle because they determine convenience and efficiency. EVs are different from petrol/diesel vehicles in that, unlike the petrol nozzle, the charging adapters in EV come in different variants according to the needs and vehicle specifications. Therefore, it is crucial that you research thoroughly into the charging options you will get with the vehicle as a buyer.
The charging options mostly come in slow, moderate and fast. The premium and expensive EVs are mostly compatible with fast chargers and can range from 100-150 km in a single charge. However, the affordable and economy range vehicles that are most sought after come only in slow charging options. However, you can get an upgrade and switch to faster chargers depending upon your vehicle's compatibility. Here is an article to assist you in understanding the different types of EV chargers.
Type 1 AC chargers
They are the most common type of adapters that you will find on the streets. They are popularly seen in the most basic and entry-level electric vehicles that are only meant for city use and do not have excessive battery capacity. They can ensure AC charging power levels of more than 200 Volts and supply more than 2kW.
These are doable numbers, but the issue comes when the vehicle has to convert the AC power supply into DC for storage. This conversion is a major barrier in the charging speed and slows down the entire process.
Type 2 AC chargers
These are DC compatible chargers that are quite popular in European countries. They are also the preferred mode for home EV charger installation because they are compatible with the usual home supply. They can easily supply more than 300 volts of power with a massive input power ranging between 7 kW and 45 kW.
Type 2 AC chargers are compatible with DC charging systems which helps them avoid the tardy conversion process, which provides a faster charging solution for your vehicle. These chargers are compatible with Combined Charging Connectors, which are found with most electric vehicles. These adapters are capable of supplying more than 300 kW of power.
Combined Charging System
Modern-day electric vehicles have turned to CCS adapters to maximise efficiency and convenience. These charging systems have dual compatibility. They can charge from moderate AC home charging points as well as the faster DC commercial points with the same efficiency. It is noteworthy that the DC charging stations can only provide an input power of 50kW, but these adapters can support an input power of 350 kW.
CCS adapters are the result of the industry's foresight. With the continuous growth in the Electric Vehicle market, battery technology is also growing at the same pace. Therefore, it won't be a surprise that the market will hold extremely fast charging options with a power supply capability of up to 350 kW in the future. Investing in CCS charging options will help you save on future maintenance costs.
CHAdeMo Charger
This charging method was developed by Japan and was seen in most Asian electric vehicles. They are used as a fast-charging option because they can provide 50 kW of DC input power.
Conclusion
Chargers and EV charging solutions are crucial aspects of an electric vehicle, and they can't be overlooked. The several charging methods available in the market today can give you flexibility and mobility in making a decision.
Leave a reply
Your email address will not be published. required fields are marked *