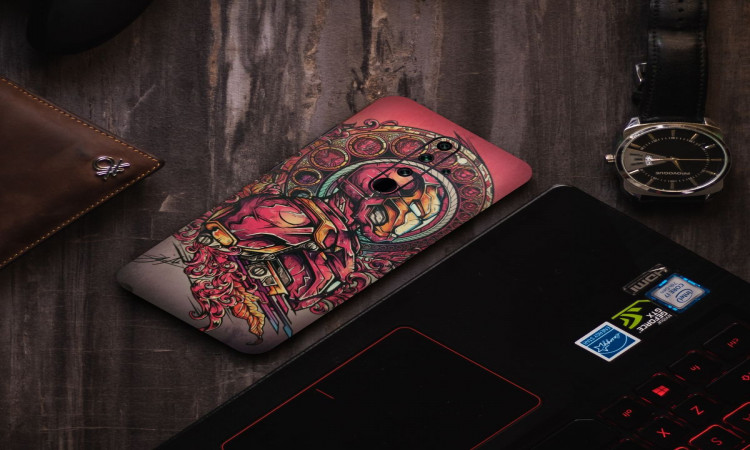 The Apple brand is known for its products that are the ultimate embodiment of elegance and cutting edge tech. Apple products are delicately crafted with great attention to detail and need to be handled with care. Your Apple family deserves only the best accessories, crafted by WrapCart.
All our products are made with great care to allow free access to your device and all its ports and buttons while at the same time enhancing your experience of using your device. Our accessories not only enhance your Apple products and make your user experience smooth, but they retain the classic Apple elegance. Here is a list of accessories to compliment your Apple gadgets!
1. iPhone Skin
The Apple iPhone is a sheer engineering and artistic marvel. We all know how the newer the phone, the more prone it is to drops and falls. That's why we at WrapCart have a range of phone skins that can be easily applied to your iPhone and give it a shield like protection. From gloss to matte to leather, denim, camouflage, neon and more, we have an array of mobile skins for you to choose from. Our phone skins are only 0.22 mm thick and protect your device from dirt,dust, and scratches.
2. AirPods Case
We know how hard the struggle is to keep your wireless headphones safe. WrapCart has shock absorbing cases to keep your AirPods safe. Our audio cases not only provide protection but also add a layer of fun. The silicone cases are portable and can be hanged onto belt loops, bags, and more!
3. iPad Skin
Add a layer of functionality and fun to your iPad with our exclusive range of iPad skins. Our iPad skins are ultra thin and provide an extra protective layer without adding any unnecessary bulk. We offer carbon, matte, wood, concrete, leather, and honeycomb finish and infinite customisations are available!
4. Watch band
Give your Apple watch a makeover with our custom Apple watch straps. Add a layer of extra protection to your watch face with our special high quality tempered glass. Our watch bands are durable and sweat resistant.
5. Power bank
Our phones are becoming smarter, so much so that we use them to do everything from shopping to streaming. So it gets hard to put down our iPhone for more than a couple of minutes of our waking hours. We at WrapCart have a range of exclusive power banks that you can use to not only charge your phone but also your iPad, and AirPods!
6. USB Flash drive
A pen drive is a technological life saver. We at WrapCart have a range of customisable pen drives to store your data in style. The credit card style WrapCart flash drive is made with a safe stretch chip design and boasts of a higher writing speed.
7. Laptop bag
Carry your Mac, charger, mouse, iPad, iPhone and more in the spacious WrapCart laptop bag!
Unrivaled Precision
WrapCart products are designed with care and made with only premium high quality materials that are durable and fun. WrapCart laptop bags are designed to allow you the freedom to carry all your devices with you on the go.
We at WrapCart always aim to deliver quality accessories. We strive to create products that are unique and made with the best materials and cutting edge technology. Our products offer customisation so that you can stand out of the crowd!
Leave a reply
Your email address will not be published. required fields are marked *