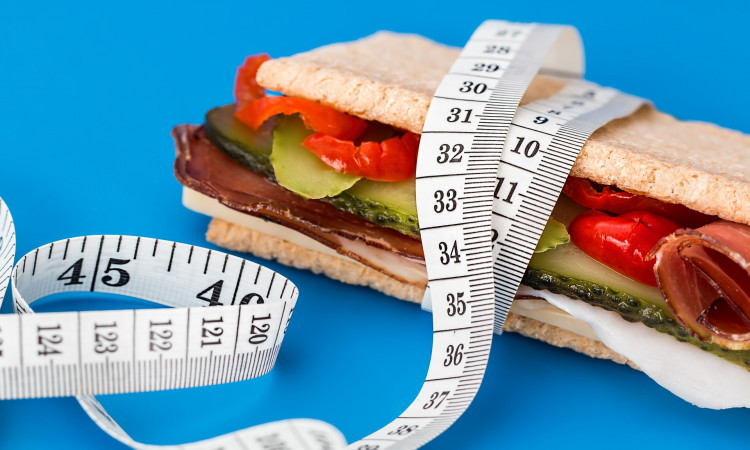 I am virtually able to eat what I want when I want. For all my life I have been able to do that because I was raised in a large family whose parents provided well even though we were what would now be called the lower-middle class. Dad worked, mom stayed home and raised the six boys and cooked. My, did she cook!
There were not a lot of gadgets back then nor an abundance of anything that was not needed but the food was a pleasure for us who consumed it. Not so much I think, for mom whose 'meat and potatoes' cooking and her wonderful deserts filled our stomachs on a daily basis.
You may be saying 'Wow, he must be a balloon by now'. No, but I am overweight with a Body Mass Index (BMI) of 28. Well, I was 28 about 150 days ago. Now my BMI is 25.7 and I am targeting 24 from here on out.
This article however, is not about weight loss but is about making healthy choices of what we consume and how much we consume along with making wise choices about how to get all the nutrients we need.
Here are lists of what my usual eating day was like and what it is now – I am not claiming anything about a diet – as a matter of fact, I hate the word diet! I am a realist when it comes to eating – I do not eat the best foods every day but I do try to keep my caloric intake to a level that is sustaining a gentle weight loss while maintaining body tone and a fitness level appropriate to my age.
Past Daily Food Consumption:
Breakfast: Coffee, toast and jam and hot cereal or bacon and eggs (mainly in the winter) or pancakes or waffles and syrup. Caloric intake ~ between 500 and 700
Morning Snack: Cookies and coffee Caloric intake ~ 250
Lunch (when working): Meat and cheese sandwich or peanut butter and jam sandwich or frozen pasta entree (lasagna, spaghetti, ravioli), pudding cup, cookies, and a soda drink. Caloric intake ~ 500 – 700
Afternoon Snack: Chocolate bar and coffee or diet soda. Caloric intake ~ 300
Dinner: 2 Pork chops or 2 slices of roast beef or 2 breaded chicken breasts or a fillet of battered fish with roast or baked potato or oven-baked french fries as main dishes or a chicken pot pie or plate of spaghetti or lasagna, followed by a fruit pie or cake desert. My drink was usually a can of diet soda. Caloric intake ~ 800 – 1000
Midnight Snack: Coffee or Tea and cookies or the last slice of pie! Caloric intake ~ 200
Supplements/Vitamins/Minerals: none
Exercise: none
The numbers:
Total Calories: between 2550 – 3250
Total Fats: ~ 30g to 40g
Total Fibers: ~ 5g to 10g
Total Proteins: ~ 40g to 50g
Present Weekday Food Consumption:
Breakfast: Coffee, cold fiber cereal with 1% milk, and sometimes along with toast and jam or a muffin. Fiber drink. Caloric intake ~ between 400 and 500
Morning Snack: 1 cup of Kettle corn and sugar-free juice. Caloric intake ~ 200
Lunch (not working): Half a cup of maple brown beans and crackers and cheese and soup. Half a cup of sugar-free peach slices. Caloric intake ~ 300 – 500
Afternoon Snack: Chocolate fiber/protein bar and coffee. Caloric intake ~ 150
Midnight Snack: Cup of low-fat hot chocolate. Caloric intake ~ 100
Supplements/Vitamins/Minerals: a daily blend optimized for my gender and age.
Exercise: 2 x 1 hour per week
The numbers:
Total Calories: between 1650 – 2050
Total Fats: ~ 17g to 20g
Total Fibers: ~ 30g to 35g
Total Proteins: ~ 80g to 100g
You may notice that I am eating basically the same types of food but just less of them and have cut out my pies and cakes (ouch!). But I do allow myself those luxuries now and then. I have cut out all sodas (diet or not) and simply cut down the quantities of food I ingest. I still don't like my veggies as my mom told me to do and will try to get more of them!
I have added a regime of targeted nutritional supplements and vitamins and as well, I now attend a bi-weekly 'senior's' workout class at our local church. That burns up a few calories and helps maintain my muscle tone and agility.
The bottom line for me personally is that yes, I can eat what I want, when I want because I now don't WANT to eat so much and I don't WANT to eat junk-type foods like I used to. I want to take care of my body without going crazy on diets and drugs.
Does this resonate with you? I trust it does.
Leave a reply
Your email address will not be published. required fields are marked *