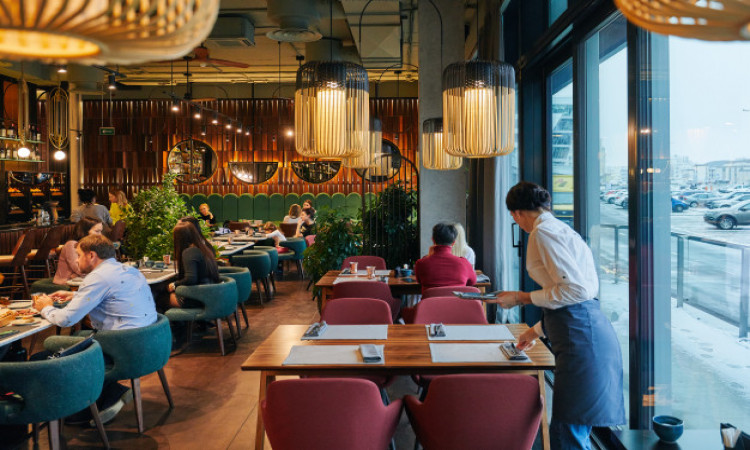 From the various options of Arabic joints in Dubai, this article will brief you about the three Arabic Restaurant in Dubai Mall where you can indulge in delectable food during Iftar. Read to know about their must-try items in their attractive environment.
During the holy month of Ramadan, one can feel peace, harmony, and blessings around the city of Dubai. While everyone enjoys the festive vibe, the Ramadan festival leaves one with enough cravings for some flavoursome Iftar post-sunset. Since Dubai is home to some attractive dining options, choosing the place for some appetizing Arabic food from the plethora of alternatives can become a daunting task. To make it simple and handy, we have shortlisted a few places that are a must-visit if you are in and around the Dubai Mall. Thus, this article will give you a brief about three Arabic restaurants in Dubai mall that gives you room to have a memorable Iftar time with family and friends while you enjoy their grand food at a splendid set-up.
Ana Restaurant:
Ana Restaurant, a Middle Eastern Restaurant that specializes in Emirati and Arabian cuisine, is one of the perfect spots to find some authentic Middle Eastern Iftar in Dubai. The spacious venue offers an attractive outdoor terrace dining area, giving room to Dubai's spectacular view of the fountain, and Downtown Dubai. Their easy-to-order process through their iPad menu is appealing. While their Beef tikka, Skandar, and Beef Shawarma are not to miss, their delicious falafel bites are equally worthy. To top it all, they have an array of tasty cold and hot beverages to try. Overall, it is a place to enjoy quality service and cuisine to create a beautiful memory.
Dish/Dash:
To enjoy Iftar in a luxurious setting, Dish/Dash in the Dubai Mall is the place to visit. It is the perfect example of appetizing food, an attractive view, and a vibrant atmosphere. Their elegant space offers one to enjoy the wide array of dishes and delicacies overlooking the captivating fountains and Burj Khalifa for an ever-lasting memory. While every dish is delicious and well-presented, their courteous and alert staff makes the entire experience perfect. To add to the Arabic vibe, they also serve sheesha, which makes the view breath-taking with the sound of water, music, and light around.
Asma Restaurant:
Next up on our list to get the best Arabic food is Asma Restaurant in the Dubai Mall. Enjoy Iftar in their opulent setting with an extensive Asma's menu of Middle East food in a contemporary style. While every dish speaks about the rich flavour and region's ingredients, the modern twist satisfies the taste buds like no other. You will find many of your favourite dishes like tabbouleh, musakhan, tender beef skewers on their extensive menu, but with an added flair. While every dish is far above average, hummus, spiced potatoes, and crispy corn are the real draws. If you have any space left over for dessert, try their milk pudding (mouhalabieh) to end your meal right.
And that completes our three top restaurant suggestions in the Dubai Mall, perfect for a dine-in Iftar. These places not just fulfill the individual taste buds, it also provides an unforgettable dining experience. If you are looking to explore more options, you can look at Menupages. ae to have detailed information about other restaurants along with their menus and reviews.
Leave a reply
Your email address will not be published. required fields are marked *