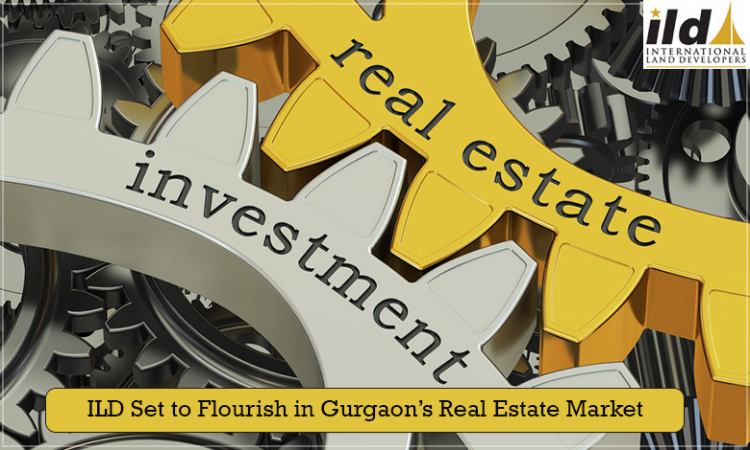 The real estate market in Gurgaon seems to be in a better state in India. Gurgaon is popularly known as the city of millennium due to the rapid urbanization and superior infrastructure facilities.
As more and more people move outside their families for a job or to run a business, the demand for real estate will keep rising. Families relocating once a while, bachelors moving in and out, students residing in PGs, people; young and old will need a shelter to sleep under. Hence, the plausibility of the real estate market stooping down is too fragile.
In the lands of Gurgaon where areas are rapidly developing, infrastructure is invariably booming and people are wanting to own a place - the real estate market is doing wonders.
Due to the hindrance of the pandemic and Covid-19, several industries, commercial shops, businesses, individuals, companies and more. That led to huge suffocations of the cash flow cycle all around the world.
However, the situations are changing, slowly yet significantly around India. People are now stepping out keeping safety and health on topmost priority. Most offices are resuming with no more than 50% capacity in some while the rest are functioning in full capacity. Individuals are completing what was left halfway due to the pandemic, such as a course, job, degree, etc.
People have slowly started moving back to their cities and places which they earlier moved from due to lack of income and pandemic hit. With that, the real estate market is on its way to witness a steady rise from 2021.
With the commencement of a New Year, more people are coming forward and expressing their fear towards the virus. Individuals want to hold onto an investment that offers them high returns in the late future. And what better investment than real estate?
The thirst of wanting to secure a future for the next generation is clearly evident in most people. Not just that, with the sudden pause, people have now realised not everything is in our control. There may come a plausibility where uncertainties may come in between our "perfect" plans.
The flats, industries or shops in Gurgaon are now getting a demand from companies and people. This vibrant hub for entertainment, commercial, hospitality and educational needs is ringing bells with demands.
ILD has positioned itself as a real estate developer in the Gurgaon market for the past two decades. With so many years of expertise in hand, International Land Developers has been to successfully develop high-end projects for clients and customers.
With that being said, International Land Developers is now stepping in new market trends and areas. If you want to have an apartment or commercial shops in Gurgaon, ILD is where you need to go.
The presence of International Land Developers includes residential, retail, industrial and commercial destinations. ILD has been one of the few developers to receive an early movers advantage in the currently happening popular area, Sohna Road, Gurgaon. So if you are wanting for office space in Gurgaon / Sohna Road, you know whom to approach.
By eyeing on the future, ILD set its goals in a similar manner. International Land Developers adopted a process-oriented work culture in order to exceed customer satisfaction.
The approach of ILD
Mr. Alimuddin Rafi Ahmed (ALUMNI-ST. STEPHENS, DELHI) established ILD in the year 2006 as a professional real estate developer for individuals and commercials needs and requirements.
The company's work culture led to the design and implementation of strong ethical values along with practical strategies for every project.
The approach adopted by ILD includes two basic components:
Identifying and investing in land that promotes growth and increased profits in the future
ILD invests and shows interest only in those properties that exhibit potential growth and sales in the coming years.
Strike a balance between design and function
As a developer and designer, the design you build upon must feature both form and function. The form of your design will include appeals and visuals to showcase an aesthetically pleasing project.
The functionality aspect focuses on the practicality of the design. ILD makes sure that form and function are equally for the big reveal.
ILD has set its mark through the form of numerous classy property developments, such as ILD Grand Centra, ILD Grand, ILD Trade Center in Gurgaon. Whether it is owning a residence or a commercial shop in Gurgaon, International Land Developers is just the place for you. Connect with us today and start building on your dream project now! 
Leave a reply
Your email address will not be published. required fields are marked *