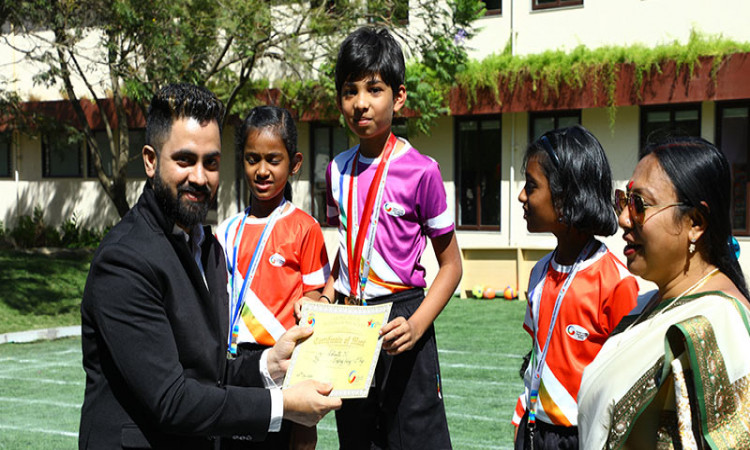 A sports scholarship can help your children attain their potential in the sports of their choice. GIIS provides scholarships to students who have an excellent performance in sports.
If you want to enroll your child in one of the best schools in Bangalore, you will do well to find a better school than the Global Indian International School, GIIS. In addition to two campuses in Bangalore, it has several branches across India, including Surat and Pune.
GIIS is also present in several international locations, including Singapore. The most important thing that sets it apart from other schools is the quality of education that is offered. All its campuses are state-of-the-art facilities that have everything that you expect from a school that can prepare your child to stand shoulder to shoulder with the best in the world.
GIIS also offers deserving students the opportunity to benefit from different types of scholarships. All these initiatives are meant to ensure that no deserving student has to ever compromise on their right to education because of lack of funds. One such initiative is the sports scholarship provided by GIIS.
Through this scholarship, the school intends to recognize the achievement of students in sports. Students who have done well in sports at the state, national, or international level stand a great chance to make the most of this scholarship.
GIIS sports scholarship not only aims to provide financial aid for the school education of sports achievers but also nurture their talent so that they can work on their abilities and can achieve even greater things in the sport of their choice going ahead. This scholarship is only for Indian students.
Both existing and new students can apply for this scholarship. It is applicable for students from Grade 1 to Grade 12. Students that excel in and have done well at the state, national, or international level in any of the following individual and team sports can apply: Lawn tennis, soccer, athletics, table tennis, swimming, cycling, badminton, chess, basketball, archery, weightlifting, volleyball, boxing, martial arts, squash, hockey, diving, and cricket amongst others.
It is very easy to apply for a sports scholarship at GIIS. Here's what you need to do:
First, you need to fill in the application form and submit it before the deadline.
There are certain documents that you will have to upload along with the application form. These documents include academic records of the last two years, family annual income/tax-related documents of the past two years, and the self-declaration form of the family income.
If you are eligible, you will be notified by the school within 10 days of submitting the application.
If you are selected, you will be required to undergo a skill assessment test.
Then you will have to appear for a face-to-face interview.
Based on your application and performance in the skill assessment test and a face-to-face interview, you will be notified about whether or not you have been selected for the scholarship.
GIIS sports scholarship is a great way for sports achievers to fund their education and sports mentorship and training at one of the best schools in Bangalore. Successful candidates can get a scholarship that can cover up to 100% of their academic and sports expenses.
Leave a reply
Your email address will not be published. required fields are marked *