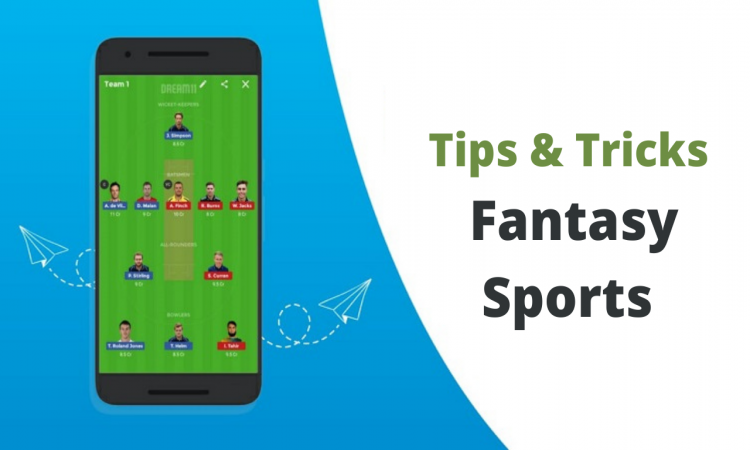 Dream11 is the biggest name when it comes to Fantasy Sports where you can play from Cricket to Kabaddi. Basically, you get to earn money for using your gaming skills in the right way. You will be rewarded for referring each friend, you will be rewarded for playing continuously and completing each level. Apart from all these, you will have different discounts and coupons.
Keep reading to know more about tips and tricks for playing your favorite sport.
Tips and Tricks:
Play with multiple accounts:
In Dream11, you can play with multiple accounts too. Multiple accounts mean, more teams and thus, the chance of you winning the contest is higher.
Playing Small Leagues instead of Grand Leagues:
Unless you are not very sure of winning, don't select Grand Leagues as there will be lakhs of players. Instead, opt for Small Leagues where the chances of you winning is more.
Toss:
The most important factor here is the toss. The whole dynamics of the fantasy team changes based on the result of the toss. If the stronger team is batting first, you can opt for a team with more batsmen from the stronger team. If they are batting second, it is good to go with more bowlers from the same team.
Also, Dream11 allows one to change the team right after the toss announcement which is a major plus point. So, wait for the toss result and decide your team accordingly.
Understanding the points system:
In different fantasy apps, the allocation of the points varies. So, you should make a note of that too. Since there are extra points for a maiden, economy rate, and the strike-rate for the player, you need to pick your team wisely.
Choosing star players:
Irrespective of their form, a few star players are an important selection in the fantasy team because they can bounce back with ease. For example, Virat Kohli, Kane Williamson bounce back to scoring ways easier than others.
Choosing your captain:
You need to be more careful here because your captain and vice-captain because grab you more points than the regular player. Thus, it is always good to go with an all-rounder here because they can grab us points from both fronts. Another wise choice is a wicketkeeper. If the Keeper is in great form, it is good to go with him/her because he/she can contribute with the gloves too.
Keep track of who is winning:
Yet another factor is that you must have knowledge about the player who has joined your competition. Dream11 allows you to see the profile of the players in your team where you can see their level, their performances too. So, you can decide if you want to join the contest based on how good they are.
Don't waste money on a single contest:
It's everyone's dream to win a big contest. Many don't care about the amount they are investing in but at the end of the day, you shouldn't be losing cash. Thus, it is good to go with different contests instead of investing all your money in a single contest.
Create Multiple teams:
The chance of you winning a contest is very less when you have joined with a single team. Instead, choose multiple teams for a single contest. Dream11 allows you to select up to 11 teams for a single match.
Deposit cash:
In most cases, Dream11 provides you with exciting offers like cashback, double the money, and so on. Thus, it is important to keep track of that too.
Knowing the key resources:
Before joining any match, you must have a basic knowledge about the teams and the players in the teams as well as the conditions, pitch. If you have time, you can do all the research on your own and if you do not have much time, it is good to follow different portals and Telegram channels of today cricket match prediction experts.
Joining Head-to-Head:
Since the winning percentage is 50 here, you might end up winning the head-to-head contest more than any other contest. So, you must keep track of that too.
Leave a reply
Your email address will not be published. required fields are marked *