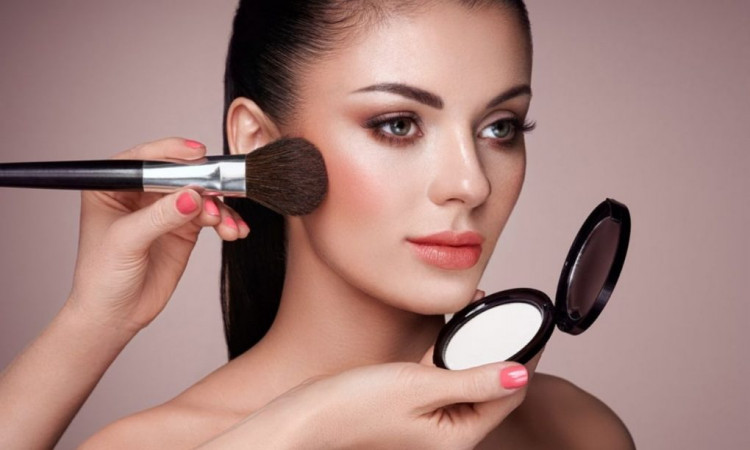 Everyone is crazy about natural makeup look. Pink blush shades are the evergreen color of blusher which never can be out of fashion. It always gives you the perfect natural stunning makeover that you want to look for. Neutral makeup enhances your beauty and provides you a bright complexion without weighing your skin down. To achieve this flawless look, you also need few essential products before applying it like; foundation, concealer, mascara, and lipstick, etc.
The right shade of pink blush can make you look more beautiful and attractive. You only need to do is just put a pop of pink color blush and you are all set to go outside for a party or wedding event. Always remember that one beauty product can make your appearance fresher, youthful, and blooming.
Scroll down to find out the 6 best pink blush shades that will provide you a subtle rosy glow. In this list, you will get the different shades of pink so that you can choose among these according to your skin tone.
Maybelline New York Fit Me Blush Pink
Clinique Soft Pressed Powder Blusher Mocha Pink
Honest Beauty Crème Cheek Blush Peony Pink
Cover Girl Cheekers Powder Blush Classy Pink
Nars Blush Orgasm: Nars Blush Orgasm is an award-winning product. Its silky texture provides a healthy-looking color to flatter all skin tones. This beauty product contains superfine micronized powder pigments and its shimmering shades ensure a smooth application. This pinky-peach blush brightens up your complexion. The amazing thing about this is that each iconic shade delivers a subtle pink undertone for a natural-looking blush.
Maybelline New York Fit Me Blush Pink: It is a lightweight blush powder that is excellent for light skin with pink undertones also delivers an all-day natural look. This is one of the best shades of pink blusher and enhances the beauty of your skin tone. Its smooth texture blends properly and gives a glowing and even tone to your cheekbones. This long-lasting blush is dermatologist and allergy tested also ideal for all skin tones.
Clinique Soft Pressed Powder Blusher Mocha Pink: This natural-looking blush powder is the best blusher for all skin tones. This Blusher comes with a brush applicator and provides a silky and radiant glow to your face. You can also layer on more products if you love to look bold. This soft pink mocha shade settles on your skin and gives your cheeks a naturally flushed look.
Honest Beauty Crème Cheek Blush Peony Pink: This sheer crème blush shade provides you an instant glowing and radiant look to your cheekbones. This cream formula is dermatologist- tested and chemical-free product formulated with natural ingredients like apple, grapes, and rose berry. So this product we can say, an ideal blusher for sensitive skin types also suitable for all kind of skin.
Almay Powder Blush Pink: This blush creates a perfect flush of color that derived your skin tone a natural real look. This blush contains four different shades in one box. And this will give your cheek a multi-dimensional bright pink blush that brightens up your look instantly. This can easily glides and blend evenly and also provides you a silky and smooth texture. This formulated blush is suitable for all skin types.
Cover girl cheekers powder Blush Classy Pink: This easily blendable powder blush will deliver a classic pink shade to your cheekbones. Classic pink shades always go for all skin tones. This blusher gives your cheeks a lovely soft flush with a healthy glow look with a shimmer finish. It is easy to apply and stay up to for hours without irritating your skin.
You can never leave home without pink blusher makeup products. With pink shade you can achieve a natural flush and make you look ravishing; all you have to do is just put the right shade of pink blush according to your skin tone. And you will see the magical result after applying this to your cheeks.
Leave a reply
Your email address will not be published. required fields are marked *