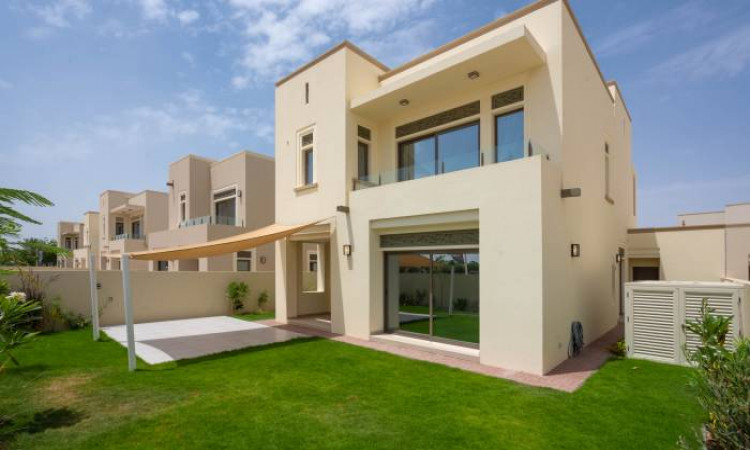 Arabian Ranches has become the number one destination for both families and individuals who seek away from the noisy city centre but would like to enjoy luxury living in one of Dubai's finest communities. Spanning over 700 thousand acres of land, Arabian Ranches' vibrant setting and breathtaking surroundings capture the eye of any beholder. At Arabian Ranches, residents will enjoy a variety of the best facilities and services provided, and one of the most important of these facilities are healthcare and hospitals. The list below includes the best healthcare facilities in and around Arabian Ranches.

Mediclinic Arabian Ranches
Part of the Mediclinic Middle East and Mediclinic International, this facility like the others of its name, is operated in accordance with the highest international medical standards and look to provide the best medical services available to its customers and patients. This premium clinic offers the most advanced medical equipment, diagnostic imaging centre and a vast range of specialist medical services, delivered by highly qualified physicians and nursing staff. The services available at Mediclinic Arabian Ranches include Dentistry, Dermatology, Family medicine, Gynecology, Orthopedics, Pediatrics, Physiotherapy, and Urology. The clinic has affiliations with most of the insurance companies, and its ideal location makes it a very convenient location for residents residing in Arabian Ranches.
Aster Clinic
Located Aa The Village in Arabian Ranches II, Aster Clinic is one of the 38 medical clinics of its name in the U.A.E. With the help of highly trained doctors and nurses, Aster Clinic aims to be the number one Medical clinic in the area. While being Specialized and highly quipped in Pediatrics and Family Medicine, Aster Clinic offers a variety of different medical services such as Gynecology/Obstetrics, ENT, General Medicine, and Urology. Their High-end and state of the art laboratory aid the doctors in the treatment of the patients. For its customer's convenience, there is ample parking space and an attached pharmacy. Aster Clinics cover most insurances and are one of the top clinics in the U.A.E.
Apex Medical Clinic
Apex Clinic, located in the heart of Motor City, next to Arabian Ranches, is a top-class medical facility in Dubai. The highly qualified team of doctors and dentists, look to provide the best services and care for their patients. One of the biggest advantages of this clinic is the premium dental services that it offers. The dental clinic offers a wide array of different services such as Dental Veneers, Dental Implants, Oral and Maxillofacial Surgery, Family Dental Care, Prosthodontics and Root Canals. Furthermore, other medical services including Physiotherapy, Psychiatry, Vaccination, and Allergy testing are also available. With the aim to satisfy patients, Apex Clinic offers abundant parking space, pharmacy, and accepts most of the insurances.
Medicentres
Situated in Motor City, Medicentres offers top-class Medical and Dental services. Medical services provided include Gynecology, Family Medicine, Radiology, and Sports Medicine. Additionally, the dental services provided include Orthodontics, implants, and veneers. The high-end technological laboratory further helps the doctors to provide the best care for their patients. Accepting most of the insurance plans and providing other services such as free parking and children's play-room, Medicentres is quickly becoming a favorite destination for people living in and around Arabian Ranches.
Leave a reply
Your email address will not be published. required fields are marked *