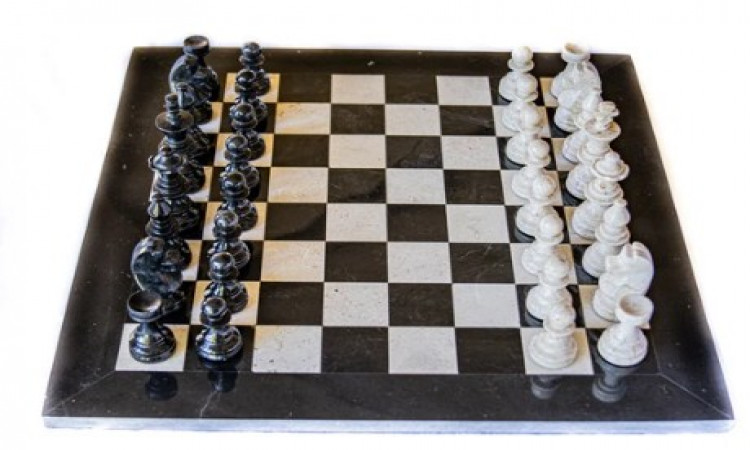 A medical study involving 488 seniors by the Albert Einstein College of Medicine shows that playing chess helps stimulate brain functions, decreases the risk of dementia, and combats its symptoms.
With the advancement of technology, there has to be a progression in the game of chess. The game involves memorizing numerous combinations of moves and their potential outcomes. Therefore, instead of letting the brain deteriorate, playing chess on a perfect chess board helps keep the brain functioning at a standard rate and reduces the risk of Alzheimer's disease and depression and anxiety.
Types of Chess Boards
Sitting on the fence about what chess set you should purchase? Don't waste your hard-earned money on a set that you won't like or the one that will detract you from the game. Therefore, to help you choose the right chess set that will meet all your expectations, here are some tips.
1. Wooden chess sets
Due to its toughness, durability, and mesmerizing design, wooden chess is the first choice of most players. Some of these boards are paired with different materials such as marble, glass, or steel to give it a contrasting look.
2. Marble chess sets
Marble sets are hand-carved stone, carefully and meticulously laid in place. Each square is different, making every board unique. These chess pieces have padded, felt bottom to play without getting scratches or hurting their hands.
3. Plastic chess sets
Unlike classic or expensive sets, plastic chess sets are available easily anywhere at all. To all the chess players who want the board to serve the purpose of a game only, choosing this chess set is an ideal choice.
4. Metal chess sets
The presence of metal chess sets on the table automatically invites you to start playing with the fine weighty figures. It will give you the confidence to win the game. These sets are being witnessed as irresistibly shiny and refined.
5. Themed chess sets
From Game of Thrones to Lord Of The Rings, there are various themed chess sets that could take any fan's breath away. These sets have their own charm and uniqueness, as anything personalized can win hearts.
6. Custom chess sets
Choosing custom made chess a set is like carrying your aesthetic self to work! Either you modify it by yourself or opt for top retailers who can give you the option of customizing your chess boards and pieces according to your desires.
7. Glass chess sets
There are two types of glass sets; one is made of hand-blown glass that is hollow and fragile, while the other is solid glass that is more durable. The interesting part is here; "there are sets having pieces of shot glasses, containing different kinds of liquids/drinks in it."
8. Magnet chess sets
The magnetic fields are so strong that people can quickly turn the board upside down, and the pieces still won't fall off or shift. Some of them are as small as a checkbook, while others have boards that measure a square foot.
9. Travel chess sets
To make your journey more amazing, traveling chess sets are extraordinarily feasible and travel friendly. Whether it's a long car ride, travel chess kits, or airplane trip, there are Velcro, electronic, and magnetic chess sets; ideal for traveling.
10. Electronic chess sets
To get an option of playing at an increased difficulty level for sharpening your skills, electronic chess sets are perfect. It contains more features as compared to handheld chess as they have a greater capacity for powerful computers.
No matter which chess set you choose, a devoted player will surely benefit from the extensive learning opportunities and several features to boost their skills. After going through all these types of chess boards, it will become easier to choose the best according to your needs, usage, and budget.
Leave a reply
Your email address will not be published. required fields are marked *