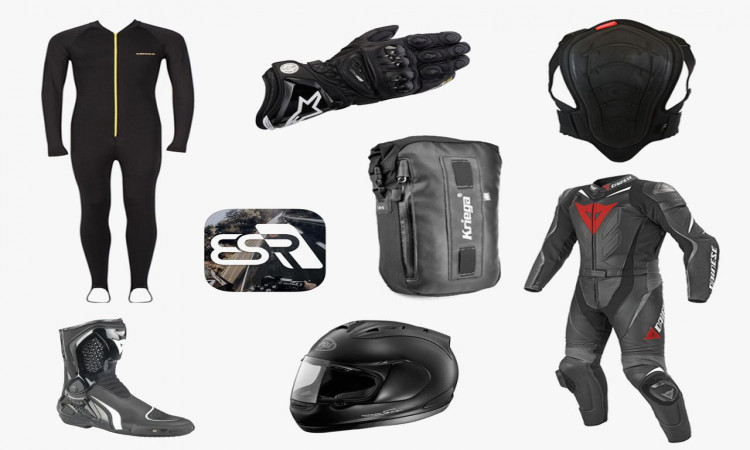 Besides fun and enjoyment, motorcycling is also a very healthy habit and passion. According to naturopathic doctors, motorcycle riders have six healthy benefits of motorcycling such as,
• Better mental health
• Good neck strength
• Improved calories burning
• Improved insulin sensitivity
• Good core strength and
• Stronger knees and thighs
You may blush with happiness after reading this if you are a passionate rider or thinking to start riding soon but, it could be very dangerous and could cause life-threatening injuries to the passionate riders who do not consider covering themselves with motorcycle safety gear as an important task before jumping on their heavy bikes.
Motorcycle riding apparel is made to protect your body from head to toe by providing resistance against storms, rain, impacts, dust, and rough road surfaces. Basically, motorcycle safety gear is designed to protect your body from accidents, if you, unfortunately, got to experience it. So, this article is all about the five major motorcycle riding gear items you must wear or buy and their benefits that are:
• Armored motorcycle pants
• Armored gloves
• Armored jackets
• Motorcycle boots
• And a full-face helmet
Motorcycle helmet-
Let's start with the most important thing in motorcycle safety gear, a Helmet. According to studies, the most impacted areas of helmet are face and chin, and these areas are not protected with open-face or half-face type helmets. For this reason, motorcycle helmets are made full-faced to protect your face from pavements as well as dust particles.
In summers, these helmets work brilliantly to protect your face from sunburns and are equally beneficial in any kind of weather. There are few things that you should take care of before and after buying a helmet-like.
• DOT rating is the minimum standard of helmets in USA
• After five years, adhesives and material in a helmet start deteriorating and loses its impact-absorbing quality
• Notice the size shape and fit properly
Armored gloves-
Every rider would agree that after helmets, gloves are the most important motorcycle safety gear item in their minds. Motorcycle gloves are made with two kinds of material, leather and textile gloves with different types, styles, and purposes. These gloves have different sizes and build-in materials such as vents, waterproof layers, and armors according to different environments and weather conditions. You just have to consider your riding environment before choosing the best pair of gloves.
Motorcycle pants-
Motorcycle pants come in three kinds of materials that are leather, textiles, and denims, all three beneficial according to specific surroundings and settings. These riding pants have the ability to protect your legs from harsh weather conditions, impacts, and bumps because the material is hard enough not to fall apart in a crash and the CE-rated armors in knees and buttocks possess the ability to absorb impacts thus, protect you from dangerous accidents.
The textile pants are lined with Kevlar and denim with Cordura, both of these materials are strong and have many properties including heat resistance.
Armored jackets and boots-
The last two most important things in motorcycle riding gear are armored jackets and boots. Like other motorcycle safety gear items above, these two items are also made different for different riding environments.
You can buy a leather jacket or a hoodie lined with Kevlar and padded with armors in the chest, shoulders, and elbows on the basis of riding place and other associations. In the same way, you have two or more choices in riding boots such as leather or iron riding boots
Leave a reply
Your email address will not be published. required fields are marked *