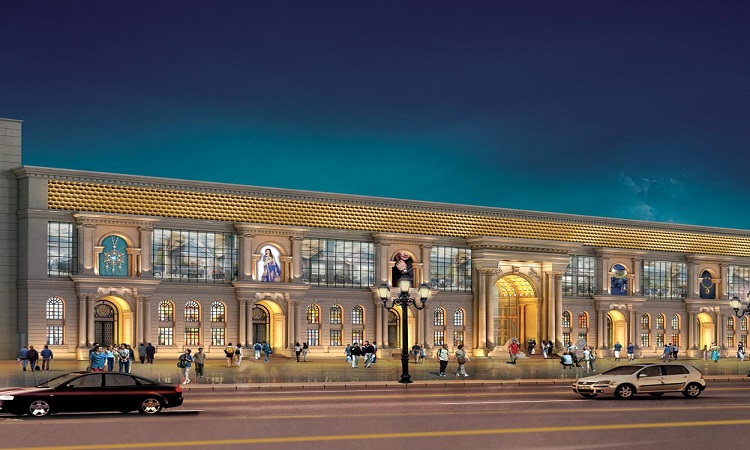 In this new year, new trends are emerging on the commercial landscape scene as well. It is very important to know the latest improvements for commercial properties when you are focusing on renovation or maintenance. If you want to make your property stand out by letting it save your money and time, then you should know the latest advancements, ideas, and concepts for your landscape, whether you are managing a retail space, an office park, a hospital, a college campus, an industrial facility, or something else. It is everybody's benefit in the end!
In this article, we present the best commercial landscaping trends for 2021. You may get inspired by an idea for your site or decide to plan something in the future.
Top 3 commercial landscaping trends
An important role is played by the right plants, meeting and networking areas, entranceways, and hardscape features when it comes to how clients, employees, and tenants view your property. Your property's outdoor space can be established as a successful and welcoming environment with an incredible and functional landscape. Along with creating a more exciting and attractive landscape, these commercial landscaping trends will help in taking care of your budget and saving you from any landscape management and maintenance headaches.
1. Autonomous/robotic mowers
A robotic or autonomous lawnmower is a new advancement that is perfect for commercial landscape maintenance use. The user can set up the robotic machine on, teach it the borders of the area that requires mowing, and set it up automatically. This trend will be most applicable in large commercial fields with tons of acres. While this efficient mower tackles the field, crew members can take care of trimming or other maintenance works.
To speed up or enhance maintenance on your property, this commercial landscaping trend is perfect as it makes sure that nothing is missed and details are taken care of while mowing is being done. By boosting job efficiency, time savings equate to budget savings.
2. Sustainable landscaping initiatives
Along with improving the landscape and environment, sustainable landscape additions on a commercial property also save money on maintenance costs. For example, wildflower gardens are huge natural spaces that are full of native plants attracting pollinators such as bees and butterflies. As they enhance the environment and reduce maintenance costs, they are good for large areas on a commercial property. These areas also don't require regular mowing. Rooftop gardens are another sustainable installation that provides outdoor spaces for smaller properties in urban settings. In summer's heat, they also cool buildings, thus saving on air conditioning costs.
As it multitasks by serving essential purposes, facilities managers continue to embrace this commercial landscaping trend in 2021 as well.
3. Covid-19 lessons/changes
Because of the ongoing pandemic, lessons in safety and health for employees, commercial crew members, tenants, and visitors, will still be a major focus this year. Right from the importance of sanitising equipment to maintain social distancing, you have to adapt to today's environment and enhance the security and safety of all who could be impacted on a job. You have to continue adapting it. Being a service provider, you have to use amplified safety procedures for protecting everyone on their properties.
By helping both families and corporates, Omaxe Group is engaged in achieving its dream reality space for more than 30 years now. It is one of the top builders in the country and the most reliable brand in the real estate world. The group is one of India's leading and trusted real estate companies and it has delivered 124.3 million square feet of space.
Leave a reply
Your email address will not be published. required fields are marked *