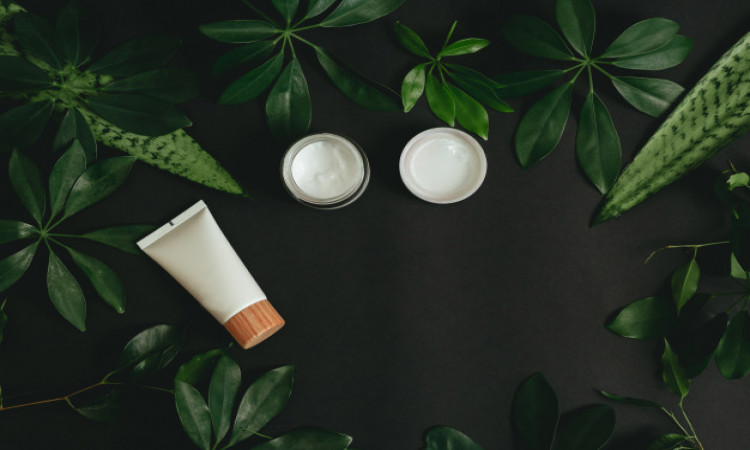 One of the most important steps in your skincare routine is washing your face with a gentle cleanser. In the case of oily skin, it is even more important to choose a natural face cleanser that cleans the pores deeply without taking away your skin's natural oils. A lot of times, we end up using products that rid our face of essential moisture. This only leads to more sebum and oil production by your skin to make up for that lack of moisture. So read this article and choose the best face wash for oily skin that cleanses and hydrates the skin!
How do I wash my face without a cleanser?
If you have highly sensitive skin, it is best to use natural cleansing agents and exfoliators such as lemon, honey, aloe vera, coconut oil, oatmeal, ground coffee, etc. You can DIY your cleansers using a combination of these natural cleansers.
What can I use to clean my face naturally?
If you're looking for a completely natural facial cleanser, try these DIY combinations at home in place of a market-bought cleanser:
Cucumber + yogurt + honey
Milk + honey + oatmeal
Oatmeal + buttermilk
Coconut oil + yogurt + honey
Gram flour + turmeric + rose water
What is the best natural face cleanser?
Confused about which is the best face wash for oily skin? Take a pick from these tried and tested products which are great for your face and easy on the pocket:
Kama Ayurveda Rose Jasmine Face Cleanser
Pure essential oils of rose and jasmine together keep the skin soft, hydrated and radiant. Aloe Vera juice aids in healing and improving skin texture and while having a calming effect on the skin. Additionally, black cumin lends a protective shield from pollutants while jojoba oil helps fight signs of aging and regulate sebum production in your skin.
Forest Essentials Delicate Facial Cleanser Kashmiri Saffron & Neem
This enriching face cleanser is specially formulated for oily and acne-prone skin with antibacterial and purifying properties of herbs like neem and kewda. Saffron takes care of the post-wash radiant glow and texture. Honey further helps in deep cleaning of the pores and protecting your skin from sun damage. Together these ayurvedic ingredients make your skin soft, supple, and hydrated.
Just Herbs Livelyclean Honey Exfoliating Face Cleansing Gel
Excess sebum production is one of the main causes of oily and acne-prone skin hence, jojoba oil is a great ingredient to have in a cleanser for oily skin as it regulates sebum production. Together with Ayurvedic herbs arjuna and symplocos bark, this effective face wash removes dead skin and unclogs pores while honey acts as a natural moisturizer.
Ohria Ayurveda Tej Vardak Cleanser
This natural face cleanser uses a combination of 14 cleansing herbs and botanicals that effectively remove impurities, dead skin, and any traces of makeup from your skin. Ingredients like banana and barley help in improving skin tone while papaya and orange extracts keep your skin naturally moisturized. It is absolutely soap-free and uses a base of powdered lentils, herbs, fruit, and flower extracts.
Plum Green Tea Pore Cleansing Face Wash
This gentle soap-free cleanser is completely SLS-free and uses the power of green tea, a rich antioxidant to combat oil build-up and existing acne. Green tea is a great ingredient for acne-prone skin as it has anti-inflammatory and antimicrobial properties. Glycolic acid and soft cellulose beads work as great exfoliators that deep clean your pores without causing any irritation on your skin.
The Thyme Organic Oil Control Face Wash
Another natural, soap-free cleanser, this product uses Tea Tree extracts to fight excess oil production in the skin. Additionally, potent extracts of frankincense, grape, and ginger help in removing and preventing blackheads which are a common side effect of having oily skin. Witch hazel acts as a natural astringent and toner while calendula calms and soothes the skin, making this an ideal product for sensitive skin.
Perenne Sulphate Free Clarifying Oil Control Facewash
A gentle formula that uses tea tree oil and willow bark extracts to control oil and clear up any blemishes and scars from past acne. It also uses glycolic acid that gently exfoliates and leaves your skin with a more radiant and glowing complexion. Other anti-acne ingredients in this cleanser for oily skin include neem, sandalwood, vetiver root water, and aloe vera extracts.
Gulnare Skincare Pumpskin Face Wash
Formulated using rosehip oil, honey, and pumpkin, this is an ideal face wash for oily skin which has added anti-aging benefits. Honey keeps a balance of moisture, pumpkin seed oil boosts collagen production and rosehip seed oil is a powerful antioxidant with great anti-aging properties. Honey and pumpkin also have gentle exfoliating enzymes that prevent the build-up of oil and dead skin.
Mantra Herbal Neem and Haldi Anti-Acne Face Wash
Enriched with the powerful anti-acne trio of neem, turmeric, and aloe vera, this mild, all-natural face cleanser unclogs your pores to prevent breakouts. Neem has clarifying properties and is also extremely soothing to your skin. Turmeric is a great brightening agent that improves skin tone and elasticity. Aloe Vera is a great source of antioxidants and Vitamin C & E that make your skin firm and resilient.
Soul Tree Nutgrass Face Wash
Perfect and gentle for everyday use, this soap-free cleanser contains nutgrass, neem, and chamomile that together deep clean the skin and prevent blackheads, dullness, and pigmentation. Mandarin oil further helps in soothing your skin and giving it a healthy, radiant glow. All these ingredients together make it an effective face wash for sensitive, acne-prone skin.
Neemli Naturals Tea Tree & Salicylic Face Wash
Tea tree oil is a natural antiseptic that prevents microbial growth that may cause skin infections. This takes care of acne-causing bacteria and prevents future breakouts. Salicylic acid has the ability to penetrate deep into the skin and regulate your overactive sebaceous glands, thus restoring an ideal oil balance on your skin. Glycolic acid and aloe vera further help in exfoliating the skin while leaving it hydrated and fresh.
So get yourself a natural face cleanser for oily skin and see visible results in just 3-4 weeks!

Leave a reply
Your email address will not be published. required fields are marked *