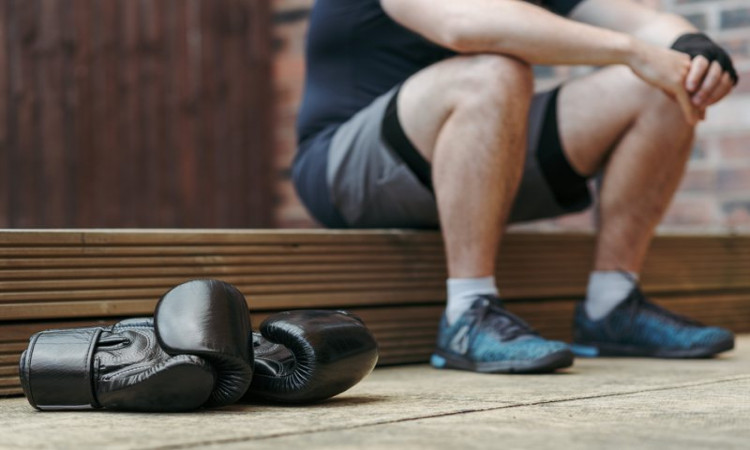 Boxing gloves are an utmost necessity when it comes to boxing that too professionally. Without suitable gear, it is almost impossible to master the art of boxing as the right one is the best friend for all your training sesh.
Choosing a perfect boxing glove can be tricky keeping in mind that there are different ones that fit different purposes. However, most often the choice is made after taking apt measurements of the height, weight and finally the circumference of the wrist.
Boxing Gloves - How Will You Select The Right Pair For You?
Have you ever wondered what actually protects the knuckles of the boxer even though they have such fierce matches? Well, one of the most important things is the right pair of gloves that not only adds extra grip to your power-packed punch but even makes sure that you are well protected.
Things to remember while selecting a pair of boxing gloves
When it comes to boxing gloves, there is a myriad of those available in the market and if you are a beginner you might be particularly confused as to how to make a perfect choice.
1) Size
Choosing the right size is absolutely important. Just how an ill-fitted dress ruins your get up, an ill-fitted pair of gloves will not aid you in the match and finally culminate in a slow grip. The sizes differ according to the boxers height, weight and circumference of the wrist and it is preferable to take meticulous measurements before opting in for the boxing gloves.
2) Good Quality Padding
This is absolutely unavoidable when it comes to choosing a pair of gloves. Make sure your gloves have good padding to provide you with that extra base of support for the perfect grip and punch.
If you are particularly a beginner then make sure that you try on these gloves which fit you at the snug. Also don't forget to put on your hand wraps before you test the gloves on.
What are 10oz boxing gloves?
As you might already know that the unit for weighing a boxing glove is oz. This usually notifies how much padding the particular boxing glove has and which purpose it is best suited for.
A pair of 10oz boxing gloves are the smallest size when it comes to boxing gloves for adults. As these particular ones do not have a lot of padding they are generally not fit for sparring. It is usually ideal if the weight of the boxer falls in the category between 54- 68 kgs and the circumference of his wrist is between 6.5"-7.5".
This particular type of boxing glove is particularly deemed perfect when it comes to pads, bag work and completion. It is advised that one practice with this particular size and trains well before they move on to another one.
The practice is what will make the throw perfect and will also allow the boxer to get more adjusted to the pair of gloves.
What are 12oz boxing gloves?
I am sure you have already pretty much figured out that the criteria of increasing the weight of boxing gloves are directly proportional to that of the weight and circumference of the boxers wrist.
This signifies that the more the weight and circumference of the wrist, the more will be the weight of the boxing gloves. It is important to choose the right one which fits your wrist as a bigger or smaller one will hinder your grip and will make it impossible for you to train professionally.
The 12oz boxing glove is a relatively more common one to use and is best fit for using it for pads and light sparring. They are a perfect choice for the boxers who weigh between 68-84 kgs and the circumference of their wrist measures anywhere between 7.5"-8.5".
It is a good choice if you are not quite sure which size to pick up for your initial training.
If you want to invest in a pair of boxing gloves then knowing your perfect fit would yield the most beneficial results. If you are particularly new in this field then opting in for the Adidas boxing gloves of 12oz is a perfect choice keeping in mind your needs and training purposes.
Leave a reply
Your email address will not be published. required fields are marked *