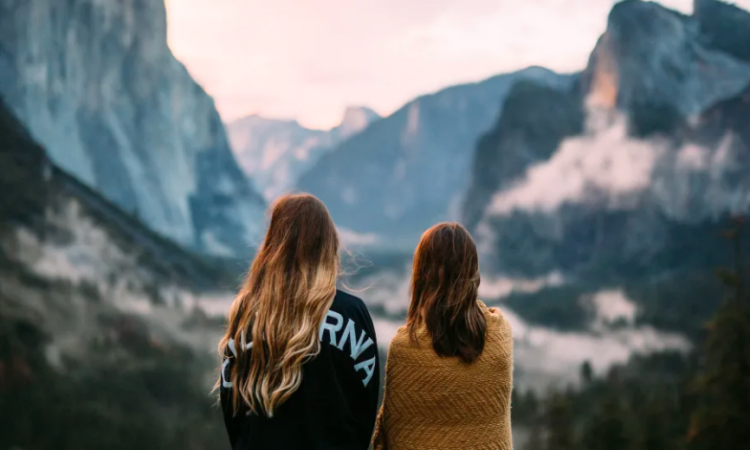 Embarking on a journey, be it a business trip or a probable vacation can be hence made seamless with proper planning. However, there is always a risk that exists regarding mishaps and various unfortunate events that may happen on your trip such as your bag ripping apart or being drenched. Thus, the importance of a perfect bag can undoubtedly help in making your life easier and your journey worth the time spent while you are traveling.
One aspect that tends to enhance up your travel experience is the possession of a travel backpack. Travel backpack tends to offer a variety of benefits for all types of travelers and may become an attractive alternative to heavy and large suitcases. So, whether you're traveling with a backpack over a long distance or traveling by plane, the use of a specialized travel bag can ensure you an overall comfortable traveling experience.
Talking about travel backpacks, and mentioning HipStar would not be right. HipStar is the name of a revolutionary product that is aimed towards changing people how they move. HipStar is a multipurpose travel cart that helps you in carrying all your travel gear for you.
How HipStar has brought up a revolution towards changing the way you move and make your travel experience more enjoyable?
HipStar is a collective passion focused on striving to help people achieve full mobility and accomplish physical feats you never thought was possible. HipStar is one of its kind which is a 5 in 1 product.
• Trailer Cart Mode - HipStar can literally be transformed into Hands-Free Travel Cart. In this mode, the entire weight of your luggage is kept at balance by the two wheels which are joined by a single axis. The handles of the cart get attached to your hip with the help of a unique harness and actuators. The benefits of these actuators are that it helps in minimizing the stress put upon the body and allows you to move the load by just moving forward.
• Backpack mode - HipStar can also be transformed into your favorite category for traveling - Backpack mode. This mode proves to be very helpful when you are faced with uneven and difficult terrain and Trailer mode cannot be used here. It can easily be converted into a comfortable backpack to help you get to the other side without a hassle.
• Suitcase Mode - HipStar can also be used as a suitcase by making use of the top handles present alongside. This mode can be useful when you have an impossibly short flight connection at the airport, and you need to go up a flight of stairs with no time.
• Bicycle mode - With its bicycle attachment accessory, HipStar can be easily made to function as it would work with your hips. This mode can be quite helpful for bikers who like to venture out for adventures.
• Travel mode - HipStar can be easily folded down into a super compact size. What it does is that it allows you to pack it in your trunk or check it at the airport until your next destination.
Who can make use of this revolutionary product?
• Firstly, it is a great companion for a wide range of travelers. Right from tourists, hikers, photographers, to hunters, golfers, tourers, all will find HipStar unique design a very convenient addition to their activities.
• Senior citizens can also greatly benefit from HipStar. It is a great companion for the older age group who often suffer from back problems and helps them in reducing unnecessary physical stress.
• Delivery agents will find HipStar a good alternative for their work. With its huge capacity to store large volumes of luggage, and its ability to get easily connected with a bicycle or a motorcycle, HipStar is the best.
Let us have a look at how HipStar tends to adjust the balance?
The fact that Center Of Gravity plays a very important role in how HipStar adjusts its balance. The secret lies in keeping the bag's CG not only above but slightly ahead of the wheel axis. What it does is that it eliminates pushback force which is created while walking or running. This results in a smooth experience in moving the trailer.
Features of HipStar:-
• Intuitive balance - It perfectly distributes the weight of the luggage.
• Fully adjustable - It is a perfectly suitable size to adjust any width or height for maximum comfort.
• Shock absorbers - The shock absorbers work wonders in absorbing hard shocks.
• Retractable kickstand - Keeps the cart standing upright
• Comfortable Harness - Adjustable to any size waist.
• Large Wheels - Travel over any type of terrain right from smooth trails to bumpy hikes.
HipStar is, in summary - a very versatile and convenient way to lug all your gear when hiking, camping, or simply traveling from one place to another.
Contact Details:
Website - www.hipstar.net
Leave a reply
Your email address will not be published. required fields are marked *