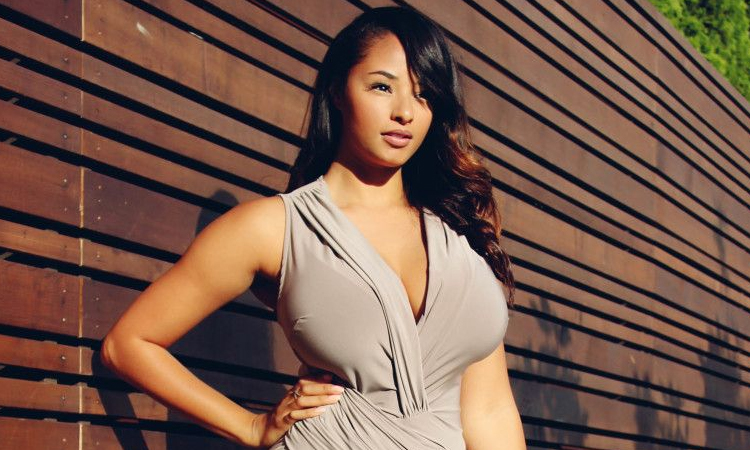 It's birthday time for the plus size ladies and we are in for a party. So let us get ready for the party and put on our best attire. Today we will discuss the different outfits for the plus size ladies to celebrate their birthday. The very first outfit idea can be seen in the above link. Here we have a one-piece ensemble that reminds us of a Greek Goddess. This is a one-piece dress made of knitted fabric. It is a kind of wrap-around dress. It is a sleeveless dress with a deep neckline dipping like a V neck. The shoulders are gathered fabric and free fall in the front of the body to fit in the torso of the lady. Then the body tapers at the waist and the lower part gives the effect of a wrap-around dress. The back of the dress falls in a circular form at the rear and then it is collected to give it the form of a divided 'dhoti'. The 'dhoti' is a form of a legwear that is worn in native India by men. This outfit goes well with a pair of high heeled sandals.
Check Out Some Best Plus Size Birthday Outfit Ideas:
1. Wrap Around Gown
Now, this plus size birthday outfit is more of a frock for the lady. It is made of fine fabric dyed in navy blue and dot printed in white. This frock is an elbow-length sleeved frock. The sleeves are flared at the bottom and you can use a frill to add to the flare. The neckline of the outfit is deep and is of V shape. The waist is comfort fit, by comfort fit I mean that it is neither loose nor tight. The lower part of the frock is above knee length and falls from the waist in an A-line fall. This is a very simple frock but can be worn with grace and carry. It goes well with a pair of high heeled sandals.
2. Mini Frock
For the next outfit, we have something with sequence work on it. This is a plain tunic dress that is knee-length. The fabric is a heavy knit fabric that is dyed in jet black color. The fabric is fully pre-sequined in the self black color sequence, and the dress is cut only after the fabric is sequined. The dress is a half sleeves dress and the neck is a boat neck with piping to finish it off. The dress is a loose-fitting tunic that can be worn with any footwear to go with it.
3. Sequin Dress