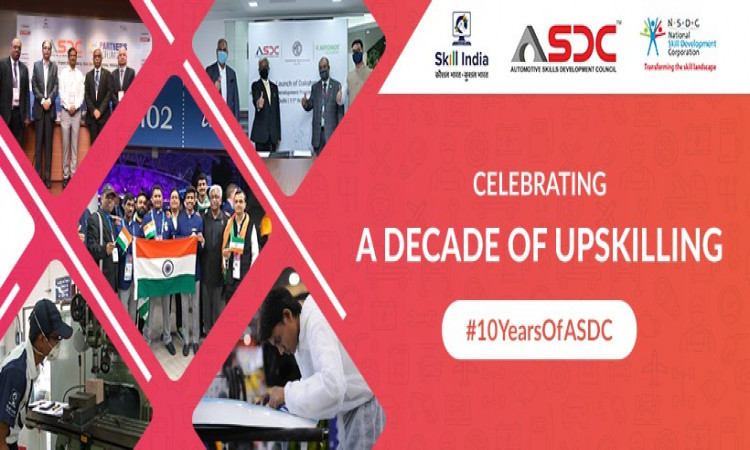 The Indian automotive industry is one of the largest automobile industries in the world. It comprises major sub-domains including manufacturing, research and development, transportation, service and repair, etc. All such sub-sectors work in harmony to ensure the delivery of the most high-end vehicles, their regular maintenance and their regulated scrapping, among other functions.
It is also one of the most rapidly transforming industries since it keeps observing the inclusion of advanced and improved technologies like AI (artificial intelligence), IoT (Internet of Things), robotics, nanotechnology, etc. The dynamic nature, constant growth, innovative processes and technical aspects make the industry quite popular among young jobseekers.
Some of the reasons why automotive jobs observe a high-demand include:
1. Unlike most of the monotonous corporate jobs, automotive jobs are rather exciting as they may pose new and thrilling challenges from time to time.
2. Automotive career paths offer massive growth opportunities.
3. The industry offers diverse job roles ranging from white-collared jobs like sales executive, marketing managers, and zonal managers to blue-collared jobs like automotive technicians. This allows aspirants to pick up a job role as per their interest and aptitude.
4. Industry giants, in association with the Government of India, are offering vocational training to inexperienced aspirants and encouraging them to take up automotive jobs.
5. The industry is collectively taking initiatives to increase job opportunities for the female workforce and offer them with a safe and hygienic work environment.
Along with the popularity among job seekers, automotive jobs also observe a cut-throat competition. Therefore, securing your dream job in this industry can be a more difficult task than it may seem. This calls for the need of mentorship and assistance to better understand the recruitment process and reach a higher number of employers. To seek the same, aspirants may contact auto placement centres as they conduct placement drives and guide aspirants at every step of the hiring process.
Automotive Skills Development Council (ASDC) is one such auto placement centre that conducts regular recruitment drives in association with industry giants, such as Tata Motors, Hyundai, Hero, Maruti Suzuki, etc. It is a government-recognised council and works with an aim to provide a skilled workforce to the Indian automotive industry. Along with conducting placement drives, it also provides skilling, reskilling and upskilling courses to the automotive industry learners and professionals.
ASDC works in association with the governmental scheme - NAPS (National Apprenticeship Promotion Scheme) that aims at encouraging employers to provide interns and inexperienced job aspirants with practical learning and hands-on training.
Thus, launch a successful career in the automotive industry with the expert guidance and mentorship provided by authorised bodies, such as ASDC and step towards a thriving future.
Leave a reply
Your email address will not be published. required fields are marked *