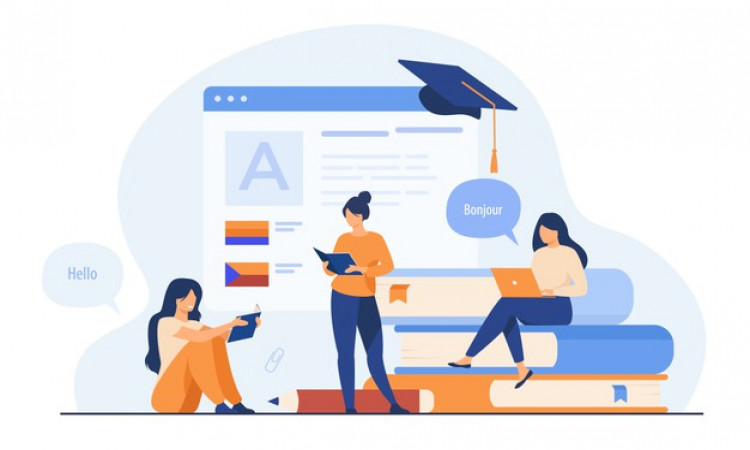 Henry Harvin Content Writing Course Reviews- Today we will throw light on a Content writing certification course review. We all know that content writers are in great demand and content writing has become a very demanding career in the international market.
Many aspirants are joining Content writing programs worldwide to enhance their writing skills. There are many institutes offering content writing courses that focus on freshers getting ready to join the writing industry and also on professional content writers who feel the need to upskill themselves to additionally learn the nuances of the industry or explore new openings in the field of content management.
Let's hear from Pratishtha, who has done her content writing certification from Henry Harvin Academy. We asked her to give us her Henry Harvin Content writing course reviews and also share with us her learning experience.
Henry Harvin Content Writing Course Reviews
Question 1. Pratishtha tell us a little about yourself.
Pratishtha's Answer: Hi, I am Pratishtha. I am originally from Hyderabad but have been living in Delhi since 2018. I have worked as an English teacher for 8 years and was looking for an alternative career so I decided to do a content writing course from Henry Harvin.
Question 2. Why did you want to do a content writing course?
Pratishtha's Answer: Being a part of the teaching community automatically means I am a qualified warehouse of knowledge. Teachers are very skilled and know the art of making themselves heard and influence others. I am already trying to make a positive difference in the lives of my students, writing will help me touch many lives. Also my current job gives me the liberty to be a content writer and a teacher at the same time. And once I gain a good experience as a writer, I can look for a full time writing job.
Question 3. Why did you choose Henry Harvin for doing your content writing course?
Pratishtha's Answer: Writing professionals have an increasing scope in the market these days. I was browsing to get more information about how to improve my writing skills, when I came to know about Henry Harvin's Content Writing course. I found their content writing course to be well-planned and structured. The course material covers all necessary aspects related to content like graphic skills, language skills, SEO, blogging and many more. I was also impressed by the student reviews I read about this course. They were quite positive and fairly compelling so I chose Henry Harvin for pursuing a Content Writing course. Henry Harvin did not disappoint me at all. I am glad I joined the Henry Harvin content writing course.
Question 4. How was the trainer at Henry Harvin?
Pratishtha's Answer: Henry Harvin's trainers are very supportive and helped me through my assignments and clarified all my doubts. They are all experts in the content writing domain with 10+ years of experience in the industry. My trainer was an experienced content writer herself who openly shared her valuable learnings with all of us.
Question 5. Pratishtha tell us something about Henry's content writing course structure?
Pratishtha's Answer: Henry Harvin's content writing course structure is well-planned, simple and easy to understand. One does not need any previous experience in the field of Content Writing to do Henry Harvin's content writing course. Their recorded videos and all the study material are very helpful. I could go and refer back to them at my convenience and have clarity on my doubts. Their assignments which are a part of the course structure, helped me explore different styles of writing.
Conclusion
This is Pratishtha's review about Henry Having content writing course training. Let us thank Pratishtha for this wonderful review that she gave Henry Harvin. Her review gives a good insight of her experience at Henry Harvin and about Henry Harvin's content writing course. Anyone who has questions about Henry Harvin's content writing course will surely benefit by reading her reviews.
Henry Harvin Content Writing Course Review shared by Pratishtha
Check full Pratishtha's review here- https://youtu.be/Vz7oklRlgoE
Leave a reply
Your email address will not be published. required fields are marked *