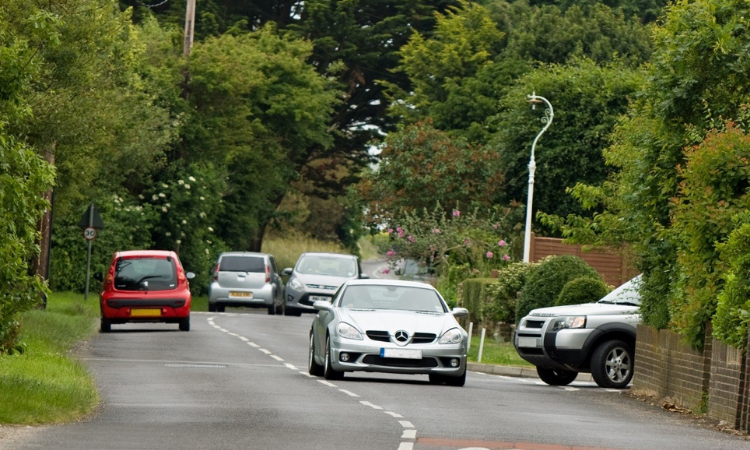 The car has become a common feature in Indian middle-class families. Almost all of them consider varying factors before finalizing the car to buy. The most common point we Indians check is the fuel efficiency of the car. Rightly to be so, the rising fuel prices make mileage of paramount importance.
We have enlisted the cars for middle class Indian families based on the following points.
Mileage – Undoubtedly, one of the main points when one considers buying a car in India. Lack of enough mileage or fuel efficiency can imbalance the monthly budget of a middle class family. Although it has been the first point in the checklist, skyrocketing fuel prices have multiplied the importance.
Maintenance – Who would want to invest in a car that requires frequent maintenance? Or the car for which maintenance charges, cost of accessory and spare parts are high? The budget cars for the middle class family must be maintenance-friendly as well.
Interior Space – We love to travel with the whole family. Interior space of the vehicle is an essential feature that we look for in the car we buy. The budget car must have enough space for the complete family.
Status – Cars are a requirement as well as a status symbol. Hence the cars must reflect your status effectively.
Safety – Of late, we have started considering the safety of the vehicle also. It must at least have basic safety features to protect the family and us during any unfortunate event.
Suitable Cars for Middle Class Indian Family
Contemplating all the above-mentioned facets, let's look at the best cars that suit the middle-class Indian family.
Maruti Suzuki Swift
The flag-bearer from India's most-loved car brand, Maruti Suzuki Swift leads the group of cars that are suitable for the middle class Indian family. The stylish car loaded with features has attained a cult image since its introduction in 2005. Yes, Maruti Swift has been ruling the hatchback segment for more than one and a half decades. It is the first model that comes to any person's mind when thinking of budget cars for middle class families.
Even though the car is a budget-friendly option, it has become a status symbol as well. That is the elegance Swift has got. You opt for either diesel or petrol variants. The 1.3-litre diesel engine generates 75 PS of power and a max torque of 190 Nm, with a fuel efficiency of 28 kmpl. The1.2-litre petrol engine provides 83 PS power and 113 Nm torque and has a mileage of 22 kmpl. It is available in both manual and AMT gearbox options. Go for Maruti Suzuki Swift if you are looking for a stylish car with excellent features and favourable mileage. Reach out to us to know more about this car and test-drive one.
Maruti Baleno
Maruti Suzuki Baleno is the premium hatchback from the brand, sold through Maruti Nexa showrooms. Recently attaining the milestone of 5 lakh sales, it is one of the cars that achieved this feat quickly. Maruti Baleno has a great road presence, stylish design, and outstanding features. Automobile aficionados have been head over heels about this model from Maruti.
You can opt for a manual or CVT gearbox. The Maruti Suzuki Baleno comes in both petrol and diesel engine variants. The 1.2-litre petrol engine generates a power of 84 PS and 115 Nm torque. It provides a mileage of around 23 kmpl. On the other hand, the 1.3-litre diesel engine produces 75 PS power and 190 Nm torque and a mileage of 27 kmpl. Buying a Baleno used car would be a great choice and value for money for middle class families.
Renault Kwid
One of the top-selling models from the house of Renault, Kwid has been a hit with the middle class Indian family. Offering exclusive features, Renault Kwid has a prominent place among the budget cars for the middle-class family. The roomy interior that can accommodate a small family has a 7-inch touch screen infotainment system incorporated with Apple CarPlay and Android Auto.
The Renault Kwid is available in two engine options. Unlike other models, you can choose Kwid 800 CC engine or 1000 CC one. 800 CC engine variant generates a max power of 54 PS and torque of 72 Nm. The 1000 CC variant gives 68 PS power and a max torque of 91 Nm. Both the models are available in manual and automatic gearbox options.
Maruti Ignis
Maruti Ignis is another model from the top brand in India, which can be considered for a middle-class Indian family. Offering great power to weight ratio, Maruti Ignis has become a bestseller within a short time from its launch. Available through the premium segment Maruti Nexa, Ignis will add style to your journeys.
The BS-VI variant 1.2-litre petrol engine generates a power of 83 PS and a max torque of 113 Nm. Maruti Ignis is available in both manual and AMT gearboxes.
Hyundai Santro
The flag bearer from Hyundai, Santro has been its most successful hatchback to date. The facelift Hyundai Santro can be a good budget car for a middle class family in India. It is installed with great features that make the car up to date with the present. Santro is available in both manual and AMT variant gearboxes and is available for you to choose from. A used Santro in Kerala or any part of India has a decent resale value, hence it would also be a good choice to consider.
The above-mentioned are the best cars suited for a middle class Indian family. Choose the right one depending on your tastes and perception. You can also reach out to us to discuss budget cars for middle class families and choose the perfect one.
Leave a reply
Your email address will not be published. required fields are marked *