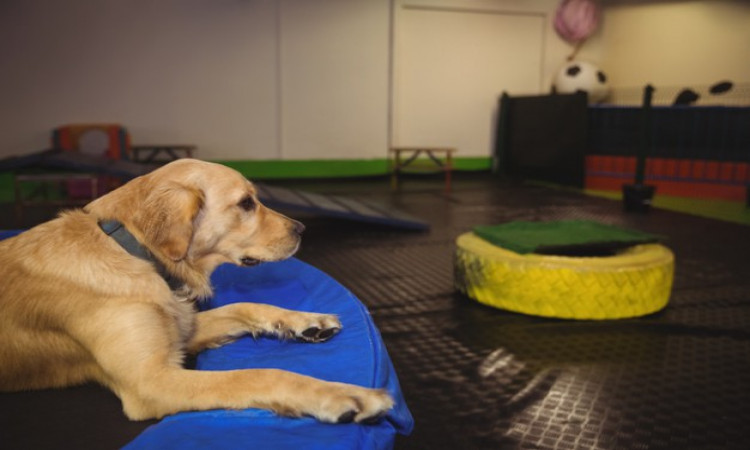 Dog daycare is the best option for busy pet parents who do not want to leave their little ones alone in the home all day. But, how will you assure that you have chosen the right dog daycare for you and your pet? You can't just trust anyone with your loving dog. Your pet deserves the same love and care your kid deserves. So, here are some expert tips on what to look for when finding daycare for dogs.
Take a tour of the facilities
Approach the dog daycare owner or manager for a tour. It is beneficial to see the environment your dog will be going to stay in is clean and properly sanitized. You should learn about the safety precautions the owner has put in place. In addition to this, you should also check out the dog daycare safety features like
Ventilation – Make sure your pet is getting fresh air, whether it is through open doors or a fresh-air exchange system.
Fencing – Make sure that the area has fencing that is strong enough to resist the weight of a dog. Also, ensure that fencing has enough height to keep adventurous dogs from jumping over.
Proper gating – Proper gating offers a space for the pet to get familiarized with the play area before it joins the other pets inside, which can enhance safety.
Floors – Rubber flooring provides a better grip as compared to other flooring options.
Make sure dogs are separated or grouped properly.
Large dog daycares generally split dogs up into several playrooms on the basis of several factors. They usually separate the dogs based on size, temperature, and play style. The dog park environment and the daycare environment are quite different. In dog parks, dogs can run and escape anywhere, but in a daycare environment with walls, dogs do not have that.
Ask about the dog-to-staff ratio.
Some areas have a set dog-to-staff ratio for dog daycares, and but others don't. Ask the dog daycare owner about the state guidelines. An International Boarding and Pet Care Services Association suggest a ratio of 15 dogs per one staff as a safe standard. The association also notes that allowances are made for more active groups in which a ratio of one human per 10 dogs is desired or less active groups in which 20 dogs per human is right.
Choose a daycare with guided activities.
Dog owners should ask about the activities that pets will do throughout the day. Is there any type of training to happen? If yes, it would be beneficial to improve your little one's behavior.
Consider the toy policy.
Some pets can be aggressive with other dogs, especially when they are protecting toys they think it's their personal belongings. If you know your pet is not going to get with another pet or with toys, you should be suggested to bring the issue to the attention of the manager or owner of daycare – they will keep an eye on your puppy.
Ask about the treat policy.
Some daycares use treats to reward the good behavior of pets. Ask the manager about their use of treats, and make sure to tell them if your dog shows aggressive behavior around food or if he is on a special diet.
Consider the daycare that also offers boarding.
If you are interested in boarding your pets, make sure you choose a dog daycare that offers boarding facilities too. It will be easier for your pet to adapt to the environment if he is already playing. Simply consider all these factors and find the best daycare for your pup.
Leave a reply
Your email address will not be published. required fields are marked *