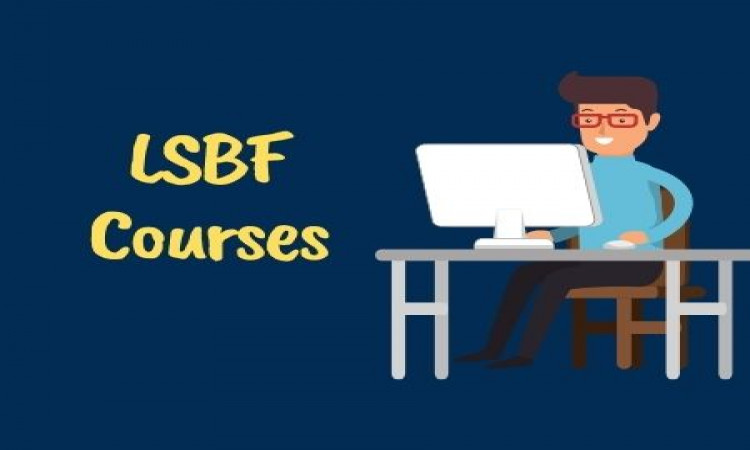 What kind of online courses are available at LSBF?
The recent pandemic has brought the benefits of online education to the forefront. The flexibility and comfort associated with online courses have become more popular in the recent age.
Online courses cover a lot of professional domains and subjects. The London School of Business and Finance (LSBF) offers a wide range of industry-oriented professional courses in an online format. These online programmes include postgraduate programmes like MBA, preparatory courses for professional qualifications like ACCA and short courses.
Read ahead to explore LSBF online programmes in detail and learn about their salient features.
salient features:
1. Global MBA Online: The Global Online MBA from LSBF combines the academic concepts of business management with the practical skills required to be an industry leader in a global company. The course covers key concepts like business strategy, finance and global management. You can pick any of the 10 specialisations available with the program such as project management or international business.
2. Master's in finance and Investments Online: The Online Master's programme in Finance and Investments lets you explore some of the latest trends and issues in the finance and investment world. You learn about mergers, acquisitions, private equity and risk management. Post-course completion, you can seek a career in investment banking, risk accounting, capital markets or financial management.
3. Master's in strategic marketing Online: This course is accredited by the Universita Telematica Internazionale UNINETTUNO. This marketing programme provides you with relevant skills and learning experience for a career in global marketing. The programme covers all the important strategic marketing practices including management and evaluation of marketing actions in a local or global context.
4. ACCA Online: The ACCA Online courses can help you with your preparation for the ACCA qualification exam. The course provides a Pass 1st Time Guarantee (terms and conditions apply). You get access to a robust online learning platform, live courses, recorded video lectures and other learning resources. Also, the course's award-winning tutors engage in mock exams and Q&A sessions to clarify difficult concepts.
5. AAT Online: LSBF's AAT study packages provide you with all the relevant resources you need to make good scores in your AAT exams. The diverse variety of learning resources include multimedia course materials, tutor support from experts, revision kits, comprehensive mock assessments, and exam-booking service. You can also access HD-recorded video lectures at your convenience, thereby allowing you to have a flexible study schedule.
6. Online Short Courses: LSBF's online short courses are the perfect alternative to gain professional skills in specific business disciplines without compromising on your career. The short courses are of CPD Certified quality that allows you to pursue different CPD programs. The courses also provide you with 24/7 access to learning resources to help you juggle a full-time job with your studies. Here are the different program's specialisations available under LSBF Short courses.
a. Finance, Accounting and Reporting
b. Business Administration and Project Management
c. Marketing
d. Operations and Organisational Management
e. Law and Ethics
LSBF Online courses can provide you with all the relevant skills and expertise required for working in any professional environment. You also develop several important transferable skills like leadership and organisational skills. You should invest in an appropriate online course at LSBF for a successful career path in your preferred domain.
Leave a reply
Your email address will not be published. required fields are marked *