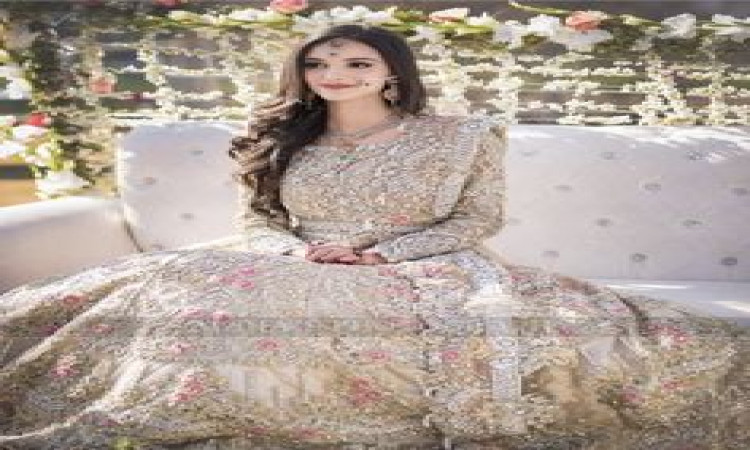 Have you ever wondered how much Pakistani Wedding Dresses cost? Well, it varies - even though lockdown may have forced a typical Pakistani wedding to become a leaner affair, a bride's approach to fashion is more discerning than ever. Tradition is key when it comes to bridal fashion, but brides also want to feel unique and special. Some good bridal styles always marry traditional with contemporary. Some brides may still want to be weighed down with embroidery, heavy silks and adorned with rows of necklaces. Others may want to dance the night away and feel easy with floral patterns and minimalism. But, the price has to be right, and what are those prices?
There are some significant designers in the game; Ali Xeesha, Nomi Ansari, Sania Masakatiya, but they mainly design Pakistani Bridal Fashion fit for royalty. But we don't need to add being royalty to our budget. But we do need to add types of styles. For anyone who may be a bit over Bridal Lehengas, there is so much more out there!
Shararas
Pakistan is the land of Shararas, and they are the party pants of the traditional setup. It dates back to the Mughal Era and can be paired with ornate Kurtis and long Kurtas. They were a staple in Bollywood movies and are only fitted as the waist, and are fully flared till the end with a big Ghera. Finding one with the jewels and glamour, you may be looking for will add to the price. A Sharara can cost between $500 - $1032.00!
Angrakha
A very traditional and unique option is the Angrakha. The style is derived from Rajasthani traditions and has flow and flare, suiting tall brides particularly well. The long frock could be paired with fitted tights, the cut and stitching of the garment, making it comfortable to wear and hassle-free to carry. This can be considered as more simplistic and minimalistic and could be used again! This style would usually go for $500 and up.
Bridal Gowns
Bridal Gowns come in various designs, and you will find something that suits you. You can achieve a regal look with a gown and a dramatic long train. This style was inspired by formal western wear but designed according to Pakistani culture and fashion trends. Gowns can also be paired with bridal jackets, which adds dimension to the bride's look - perfect for a winter wedding! These usually start at $700 upwards.
Those are just a few Pakistani Bridal wear options available for every type of bride, whether you are traditional or want a bit more contemporary flair. However, how can we achieve Shaadi style for less? What we want may cost $1000 or more, but if we are wise, then we could be wearing high-end fashion at more reasonable prices. Studio by TCS understands the need for a balance and creates high-end fashion for any bride at a steal! You don't need to compromise on one of the happiest days of your life! 
Leave a reply
Your email address will not be published. required fields are marked *