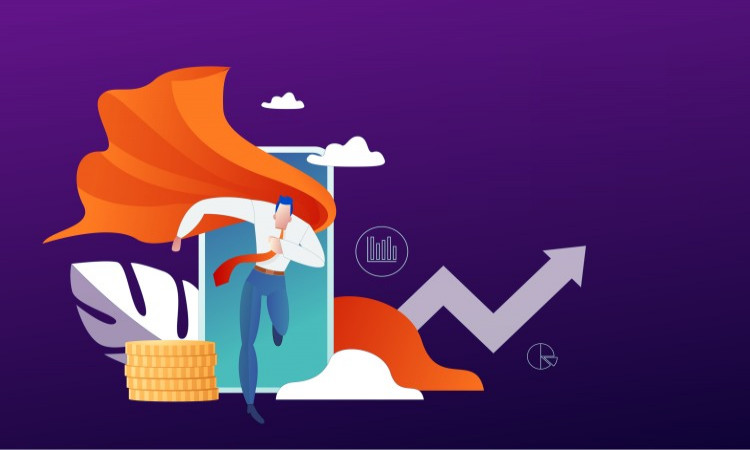 Across the globe, the number of mobile users has surged in recent years. People use mobile apps for various services, right from chatting to availing of the ride-hailing service. What if they have access to multiple services in one app? Well, it is the concept of a Super app. This idea is trending as it becomes a part of people's life. For instance, people can chat, order food/grocery, avail of ride-hailing services, book plane tickets, and pay for services/goods from a single platform.
To say precisely, we can compare the Super apps with a shopping mall that offers retail space to various companies in which people can all their needs in a single place. Developing the on-demand multi-service app is a better decision as it helps to earn constant revenue. Let us see the top 5 popular Super Apps in this blog.
Origin of Super Apps
The concept of Super apps was first introduced in China. Whereas, only a few players have actually understood the customer's preference and withstand this thriving industry. WeChat and AliPay become the intrinsic part of the Chinese mobile app system. These two apps offer various services like food delivery, ride-sharing, financial services, and much more.
And, many more companies are trying to implement the same concept. As a result, the number of Super apps is increasing in many regions other than China. But, other regions are not following the exact model of China's Super apps as the market need is different.
The success of WeChat and AliPay in China is tremendous when compared to super apps like Grab in Asia. It is mainly due to a lack of proper market research. Therefore, entrepreneurs who are willing to start the on-demand services business have to understand the target audience's preference and know the competitors. Come up with unique and successful strategies that help to gain more customers.
The apparent benefit of the super apps approach is cross-selling, in which you can provide various services in one app to the users. If one of the services hasn't reached the audience, other services balance your income.
Top 5 Popular on-demand Super apps
As many companies are looking up the success story of Chinese Super apps, there is a high chance that many players might enter this industry and mark their footprint. Below are the top 5 successful Super apps in 2021.
Gojek
Gojek is an Indonesian-based ride-hailing service app that was launched in 2010. Later, it was grown into a multi-services app. The app is widely operated in the Philippines, Vietnam, Singapore, Thailand, and Indonesia. It has more than 100 million users. Services they offer are food delivery, movie ticketing, parcel delivery, grocery delivery, and much more. Notably, they have employed specially-abled people for on-demand services.
WeChat
WeChat is first started out as a messaging app and expanded into shopping, food ordering, ride-hailing, and so on. In 2017, they launched mini-programs in which developers can create apps within the ecosystem of WeChat. The Super apps' primary advantage is that they do not worry about the storage limitations on their smartphones as they do not have to download many apps for availing various services. Instead, they can install a single app for using multiple services. With this app, users can book tickets, scroll on news feeds, do online shopping, play games, pay for utilities, and order food.
Careem
Mudasser Sheikha founded & launched Careem in Dubai. It first started to offer the ride-hailing service and evolved as a Super app that provides services like cab, hala taxi, bike taxi, food order, transport, etc. With the app's built-in wallet, users can easily make payments. They are expected to launch a new feature like QR/offline payment.
OMNi
OMNi is the first-ever Caribbean and Central America-based super app that was launched in 2019. Then, it becomes the most downloaded app with 5,00,000 + downloads. It primarily focuses on lifestyle, healthcare, FinTech, and mobility. It signed an MOU with one of the biggest EV scooter makers in Asia and launched the EV moped service in Singapore and Costa Rica. Also, it partnered with Coopenae Bank to offer financial services.
Grab
Grab is one of the most popular super apps in Southeast Asia. It is operated in the Philippines, Thailand, Indonesia, Singapore, Cambodia, Myanmar. Also, it is invested in the OVO app that is an Indonesia-based payment platform. The built-in wallet "GrabPay" makes the payment safe and secure to the users.
Final note
There is no surprise that the Super Apps will be in trend in the near future. This empowers entrepreneurs to grow their business, earn high revenue, and build a strong online presence with a huge customer base. A Super app development enables the business people, entrepreneurs, or startups to kickstart the on-demand multi-services business. If you want to become successful in this industry and want your app to be popular among the users, develop & launch the super app first. Make your app visible in your locality or globally. 
Leave a reply
Your email address will not be published. required fields are marked *