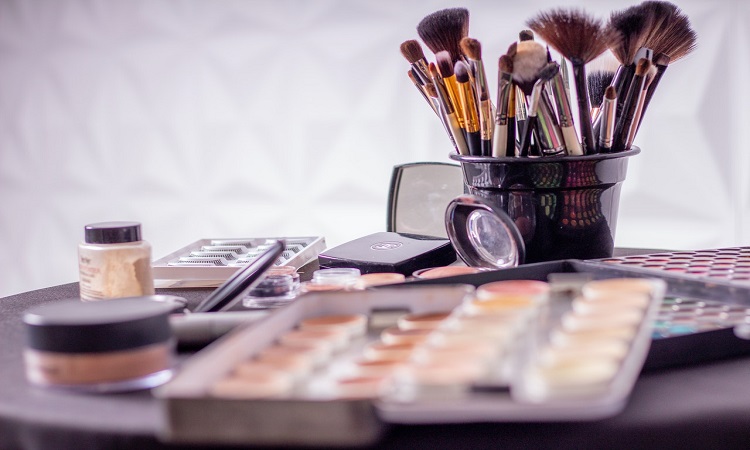 Makeup is meant to enhance each women's inner beauty. Therefore, each woman has different demands when it comes to makeup. For instance, each facial complexion and skin tone will require a varied color palette.
The purpose of this guide is to provide information about the diverse and unique product lines that can be customized to suit every woman's needs.
What Are You Looking For?
Got something to hide?
Then the World Concealer is for you. The World Concealer is a Corrector, Cover-Up, and Primer, all-in-one!
They are tired of all those dark under-eye circles that are hard to conceal? This World Concealer is explicitly designed to counteract those dark circles. These unique formulas are designed to last all day long without touchups.
This two-sided miracle compact contains a color-corrective under-eye concealer and a highly-pigmented blemish concealer so that you can face the day feeling bright-eyed and confident.
Flawless Liquid Coverup
Liquid coverups act as a concealer and foundation in one product. You can cover only where you want it and blend it into your skin without a trace. This product can give your incredible skin radiance, mainly because it feels like you have nothing on at all!
These multi-purpose coverups both hydrate and brighten the skin and can be used under eye concealer, color corrector, eye-brightener. They look so natural that no one will realize that you are wearing them. Liquid coverup formulations work on all skin types and skin tones.
Face Base Powder Foundation
Powders provide excellent coverage without the feel of a heavy foundation. They can brighten your face and give you a natural glow.
Powder Blush
These are beautiful washes of color for the cheeks. It's all about enhancing and adding a natural-looking glow.
Face and Body Shimmer Powder
Shimmer powder adds highlights to brow bone, cheeks, lids, decollete, or anywhere else you might want a sexy, shimmering glow. Pigment powders diffuse light, which enhances skin for a new dimension of shimmer. You can mix, match, and collect all sorts of shades.
Cream Colour
Cream color duos have multiple purposes: they can be used as an eyeshadow, as an eyeliner, for lips, cheeks, and brows. They come with 2 shades that allow for both mixing and matching.
Powder Eyeshadow
Powder eyeshadow adds beautiful and lasting colors to the eyes. Some shades of powder eyeshadow can also be used for blush.
Tip: Use concealer as an eye primer for added performance.
Long Lash Mascara
Long lash mascara can dramatically thicken and lengthen lashes without clumping. The applicator allows each lash to be coated with the most intense black possible, from the bottom of the lashes to its tips. Moisturizing agents, such as Vitamin E, Shea Butter, and Jojoba seed oil, are often added to the mixture to ensure that your lashes stay soft all day long. Conditioners, such as Panthenol and hydrolyzed silk protein, are often also added to long lash mascara.
Brow Tamer
It is essential to define a brow to frame the face accurately. You no longer have to be an expert to have great looking eyebrows, because brow tamer allows you to quickly and easily create a clean and polished finish. Brow Tamer is a beautiful brow powder that gently blends into, fills, and shapes your natural brow. It can also double as a powder eyeshadow or liner.
Lipsticks
Lipsticks are beautiful colors that accentuate the fullness, richness, and beauty of your lips. Some lipsticks can both moisturize and protect your lips, due to their moisturizing agents and natural sunscreens.
3-in-1 Sticks
The Conquer 3-in-1 stick combines a lip treatment, lip erase, and natural shine gloss, all in one stick! It feels great to have this product on your lips because of its excellent moisturizing properties. It's also very shiny, without the sticky feel.
Tinted Lipbalms
Hooked on that chapstick? Tinted lip balms contain a lip conditioner that has a silky smooth texture while providing a hint of color. Loaded with moisturizers, conditioners, and natural sunscreens ns, they protect your lips and give off an incredible shine.
Lip shines
Lip shines provide maximum pout appeal. Used over lipstick or on its own, they provide a moisturizing sensation without that sticky feeling!
Lip Quad
A quad provides you with 4 shades of different lip shines. The lip quad provides you with amazing depth, beautiful creamy textures, and lasting, brilliant shine, all with a mirror and a brush for easy application.
Lip Pencils
Super creamy lip pencils glide on and last all day long. Their creamy formulation glides on without dragging.
Tip: Always wear a lip liner with your lipstick to define your lips.
Brushes
Professional makeup brushes are designed for maximum control, ease of application, and a flawless finish.
Stunning women's clothing and perfect makeup is the most deadly combination to enhance the women beauty.
Leave a reply
Your email address will not be published. required fields are marked *