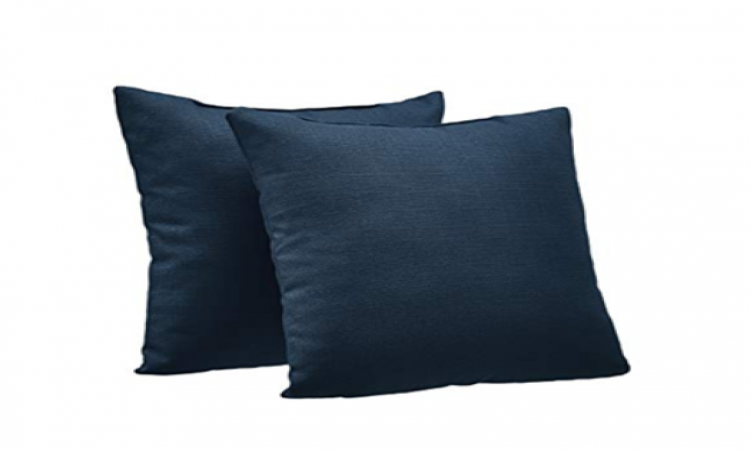 Do you have a bare and boring living room that you consider as an eyesore? If yes, you probably hate seeing it so you spent most of your time in your bedroom. But isolating yourself rips you off the opportunity to bond with your family and friends. So what you have to do is to revamp your living room by buying unique accent chairs and stylish cushions.
If you can buy the pieces that will best compliment the place, then it will probably induce positivity and a good mood. When this happens, people in the house will use the space more often. It will be a place where you will bond together, talk about meaningful things, and watch horror and romantic movies.
Moreover, celebrating birthdays and anniversaries can be more fun with the right accent chair and cushion. They can make the whole place look more aesthetically pleasing making the place Instagram-worthy.

Important considerations before buying accent chairs and cushions
Even if you have already decided that you will buy pieces of furniture, you still have to do your research about these products. You should not directly go to a physical store and pick one nor visit an online furniture store and check out anything you feel like buying. It will lead to an impulsive and uninformed buying decision. So to help you out purchase the best pieces, we have prepared a list of important considerations that you must take note of.
Determine the dimensions of your living room
Make sure that when you go to the store, you already know the dimension of your living room, particularly the spot where you planned to place the chair. Size is an important consideration because a large piece of furniture might increase the traffic flow in the house while a small one might look odd when placed beside a sofa. The same consideration must be applied when you purchase cushions. You have to measure the spot where you plan to put them.
Determine your desired style
The style of the accent chair and cushions must match the rest of the room's decorations and existing furniture. If you don't have an idea yet what style you want to follow, you can search for inspiration on the internet. There are numerous Pinterest posts regarding interior designs so you can surely find the one that suits your needs. When you already have a style in mind, you can then start creating your own floor plan.
Determine your budget
Accent chairs and cushions have varying prices depending on a lot of factors, such as material, size, color, and design. Larger ones with more patterns and made out of real leather tend to be more expensive than plain ones. The former usually costs anywhere from $500 to $1000. To avoid splurging money beyond your means, you have to set a budget and strictly follow it. Set a budget before purchasing to narrow down your options. There are online stores that will allow you to see products that are only within your preferred price range.
Determine the warranty
Know the warranty of the products that you will purchase by asking the seller or by reading the printed material that comes with the product. It can range from a few days to more than several years. The longer the warranty lasts, the better option since it will give you enough time to test their durability and quality. Once you experience defects, such as broken coils, you can return them to the manufacturer for repair that is free of charge.
Trendy cushions to buy in 2021
Linen style decorative cushions
Level up your living room by purchasing one set of these Linen-style decorative cushions. It is available in a variety of colors so you can choose the one that can add more interest in a boring-looking place. Its size is 18"x18" which is best for small sofas, accent chairs, and even beds. It is made out of textured 100% polyester material that contributes to the product's high durability. It costs only $16.49 which is pretty affordable given its quality. If you want to find those that are vintage-inspired yet budget-friendly, you can shop ranges of cushions here.
Claire Kaleidoscope Cushion
If you want to make your living room colorful and fun, then this Claire Kaleidoscope Cushion is what you are looking for. Its design incorporates all the colors of the rainbow and uses several shapes to make it more creative. It is available in two sizes, namely the 180-inch square and the 14x20-inch rectangular sizes.
Antrhoplogie Maryrose cushion
This Anthropologie Maryrose cushion has a stunning pattern and soft fabric that can provide the utmost comfort. is the modern version of the floral prints used by some of your grandparents. It comes in four different colors and two sizes, namely 24-inch squares and 10x24-inch bolster.
Unique accent chairs to buy in 2021
Upholstered Yongqiang Chair
This Upholstered Yongqiang Chair is a perfect addition for living rooms with traditional or contemporary designs because of its cream color, elegantly rolled top, and tufted button details. It has four solid wooden legs that are thin enough to fit even in limited spaces. Besides its eye-catching appearance, it also offers extreme comfort due to its slightly reclined back. Its dimension is 27 inches wide and 32 inches tall. It is sold for only $160.
Urban Outfitters velvet chair
If you have more than enough space to accommodate a large accent chair, then purchase this one. It measures 29 inches wide and 31.5 inches tall. The seat is covered with velvet fabrics while the materials used to manufacture the furniture are metal and wood. You will love the folds and curves on its frame and its three legs. Purchase it now for only $160.
Article accent chair
An article accent chair is a contemporary furniture with an angular shape and gold metal legs. It is available in four colors, namely ink blue, sunset orange, desert gray, and calcite ivory. You will not regret spending $549 for this chair because it can truly stand the test of time given that it is made with a solid wood frame and high-density foam seat.
In a Nutshell
Accent chairs and cushions are must-haves in any living room, no matter how small. They offer functionality, aesthetics, and comfort all at the same time. They come in all shapes, styles, and sizes, so make sure that you choose the one that will best suit the theme of the space!
Leave a reply
Your email address will not be published. required fields are marked *