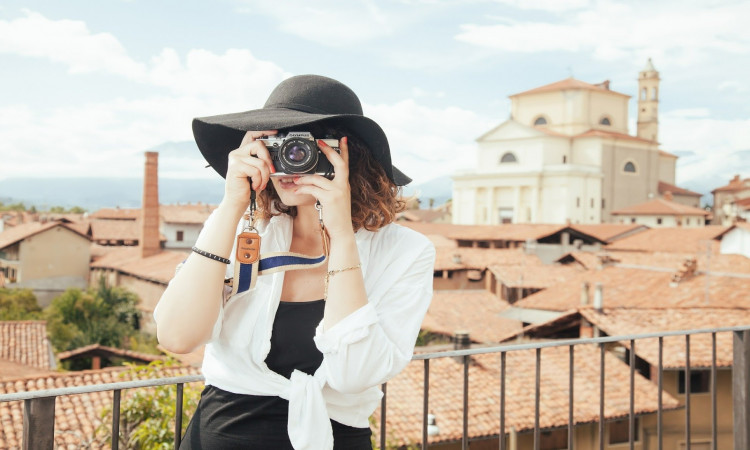 Image by SplitShire from Pixabay
Did you know that Facebook photo uploads can get as high as 350 million on any given day? Pictures have become part of the daily lives of most people. No wonder we snap more pictures every two minutes than people did in the entire 1800s. Thanks to several flagship smartphones like the Google Pixel 5, OnePlus 8 Pro, and iPhone 12 Pro, everyone is a photographer nowadays.
Consequently, the demand for professional photographers isn't what it used to be. However, data from the Bureau of Labor Statistics show it's an entry-level job that only requires the equivalent of a high school diploma. Therefore, you'll have to think of new and creative ways to make money if you plan to succeed as a photographer. Despite being highly saturated, here are four photography areas where you can exploit your artistic genius and make a good income.
CBD Photographer
CBD and cannabis are among the fastest-growing industries nationwide. With leading manufacturers and suppliers like Weed smart releasing new products to meet the rising demand for CBD products, there is an unprecedented need for imagery. In case you're wondering, the demand for imagery in the CBD industry isn't only for product photography.

New businesses like hemp farms and dispensaries also need High-definition location photographs for digital, social media, and print marketing. Next, processors and producers in the industry also need images for their events, employees, and magazines. Overall, if you have any documentary, portrait, or product photography experience, the CBD industry can be the best place for you.
Fashion Photographer
Photo by Jacob Nizierski on Unsplash
Fashion photography is perhaps the most desirable job in the photography industry. Unlike what many amateurs think, a professional fashion photographer does more than snapping high-fashion poses. As a fashion photographer, you need to be ready to take pictures in apparently any location.
Most photographers in this industry aim to work for billboards, big magazines, and even fashion catalogs. However, finding such high-end clients is highly challenging due to the level of competition. You'll need to be well-connected with other photographers and key individuals in the fashion industry to build a competitive portfolio. You can transition to this industry by relocating to a city with higher demand or working on your current skills.
Photojournalist
In short, a photojournalist uses pictures to document events for publications. A photographer in this field must master the skill of capturing still images that flawlessly convey the details of an event or situation. In other words, the photos of a photojournalist must be worth a thousand words.
A career in this field will immerse you in society's affairs, current events, culture, and news. Hence, transforming you into a visual storyteller. You have to use your creativity, coupled with some dedication, to get started. Initially, you may have to freelance and cover less exciting events.
White House Photographer