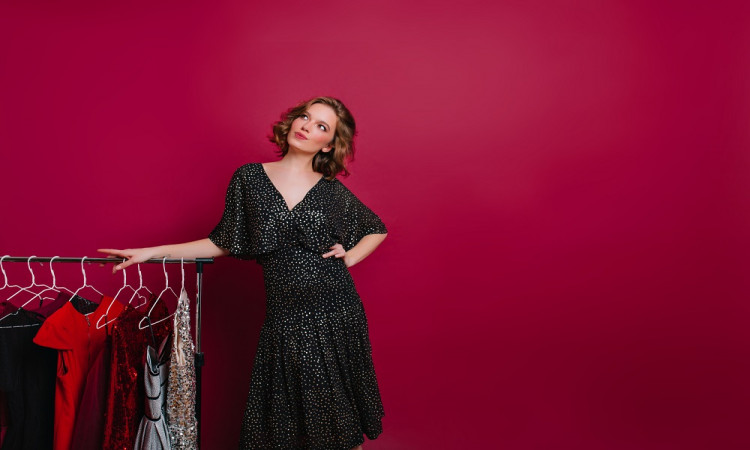 There are a lot of misconceptions about vintage style and fashion. Most people see vintage style dresses and accessories as a bit over-the-top. Others get intimidated and think it looks best on social media platforms. But nothing can be far from the truth.
Honestly, if styled right, vintage fashion can do wonders to your wardrobe, adding a lot of confidence.
We will be lying to tell that vintage fashion is simple. The truth is retro style takes a bit of warming up. However, with the right combination of fashion elements and some handy tips, you can't stop wearing retro clothing!
So Here Are Some Tips for Embracing Vintage Fashion:
Deciding What Route, You Want to Go
There is nothing "wrong" or "right" in the fashion world. But things will go smoother if you choose a specific way- a complete head-to-toe authentic vintage look or a vintage-inspired look.
If you are starting new, we recommend to slowly warm up before you go all in. For instance, you can wear a vintage style dress and keep some modern fashion elements (like gold hoops) to make the look more vintage-inspired. But if you plan to go all in, then it's time to dig deep into finding those authentic retro pieces.
Choosing the Correct Size
We agree that unique vintage pieces might be difficult to find in the right size. But choosing something that is way past your body size will make you very uncomfortable. Please remember that some vintage clothes might have a different size of measurement than modern clothes.
Try some retro dresses to find your waist size; try some vintage trousers and shoes. While loose clothes are in trend right now, there is a difference between the 'laid-back' look and poorly fitted clothes, especially with dresses.
Building Around A Statement Piece
If you are having a chat with someone about your look, what do you expect them to notice first? Is it the print on your dress? Is it the statement jewellery?
Choose a particular statement piece and build your outfit around that. For example, wear a bold printed 80s minidress with some wedge heels and simple earrings. The focus will be on the unique print of your retro dress.
But if you adorn your look with loads of pearls, bold boots, makeup- it may look unnecessarily busy.
Don't Underestimate Vintage Accessories
Often with the right vintage accessories, you can give modern outfits a retro twist. Retro accessories like hats, pearls, scarves, purses, etc., can add a touch of panache to your look.
Vintage accessories are ideal for people who want to go for a retro-inspired look. You can simply style your regular white shirt and flared trousers with a scarf, a lovely French beret, and a string of pearl necklace. Add a dash of red lip-stain, and voila, you have the classic French-inspired vintage look!
Make It Your Own
The mantra is to wear the look and not just the outfit!
When you dress in your regular clothes, what are your favourite looks? What do you love in modern fashion? The point is, the general "feel" of your look will have a twin in the vintage world.
Do you have lots of colours and feminine elements in your wardrobe? Like florals, prints, lots of accessories, pretty summer dresses? Or do you have a more practical approach towards fashion? Like shirts, trousers, jackets, boots?
No matter what your style is, you will find something like that in retro fashion. For the feminine charm, you might want to look in the 50s and 60s. In contrast, the 1930s have a more sensible approach to fashion.
Research and Shop from Genuine Online Stores
Start browsing online stores to get some inspiration. Not all old items are genuine finds. Online stores like Banned Retro have a wide variety of styles and sizes of retro dresses and accessories. So do your research well, and do not let anyone fool you.
Some Do and Don'ts of Vintage Fashion
Don't overthink a look. The point is to have fun!
Do layer retro pieces.
Use a proper mix of vintage and modern elements for office wear.
If an outfit doesn't fit right, do some tailoring to fix it.
If you find a vintage suit (congrats btw, those are like rare jewellery!), you can use the individual pieces to create separate looks.
Leave a reply
Your email address will not be published. required fields are marked *