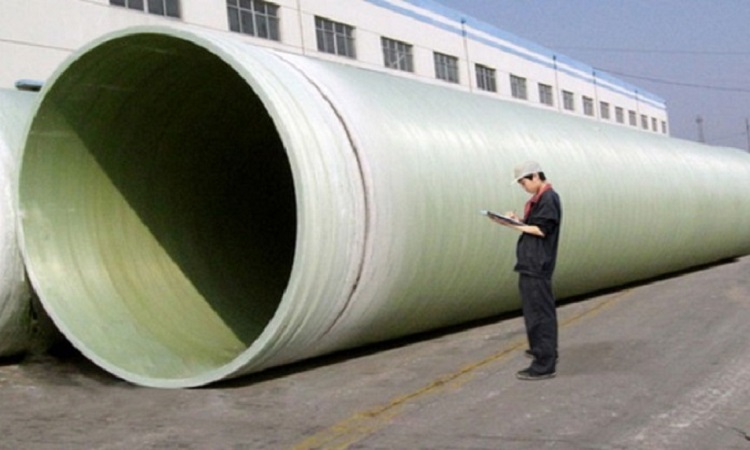 Fiberglass reinforced plastic, or FRP Pipe, is a form of plastic that has been reinforced with fiberglass. It's a composite made up of a polymer matrix with fiber reinforcement.
We use FRP pipes in various industrial applications, including the storage and transfer of corrosive materials and the handling of other materials in corrosive conditions. When pipes are built-in offshore settings, they erode, resulting in increased maintenance costs. FRP pipes are the best option to consider in this situation. They are highly corrosion resistant and can withstand harsh environments. They are non-toxic and do not affect liquid consistency when they come into contact with it.
FRP pipes can also withstand harsh soil or environmental conditions. When installed in harsh environments, they can operate in high temperatures and pressures. Water sources, irrigation systems, gas or chemical plants, and other industries are among the most popular uses for FRP pipes. They are considered to be the best product solution for the petrochemical industry.
As a result, more and more companies are producing such pipes due to higher demand. Now let us take a look at some of the top FRP pipe manufacturers in India.
● Megha Fibre Glass Industries Ltd.
Megha Fibre Glass Industries Ltd., established in 2008, has grown to become a well-known manufacturer of FRP pipes in India. Custom hand lay-up fiberglass, filament winding pipes, molded fiberglass gratings, and continuously made transparent roof/wall panels for metal buildings are only a few of the products they offer. All of their products are produced in strict compliance with ISO 9001:2000 and ISO 12709 certifications.
● Fiber Tech Composite Pvt. Ltd.
Fiber Tech manufactures FRP pipes and fittings for various applications. They are one of the leading companies that produce FRP pipes in India. Fiber Tech engineers use various resin grades as one of the top FRP pipe fittings producers and suppliers. They include thermoplastic liners with the tubing, fittings, and other materials. All of the processing takes place in a controlled environment with supervisors present. Their products are some of the best in the Indian market today.
● Balaji Fiber Reinforced Pvt. Ltd.
BFRPL is an ISO-recognized company with modern manufacturing facilities that cater to industrial production needs. The company has over 53 years of experience in manufacturing various types of FRP products and components. Producing FRP pipes are the specialty of this company. They specialize in producing a wide variety of goods for the sewage treatment, reverse osmosis, effluent treatment, and chemical process industries. They provide goods in a variety of construction materials, such as FRP, GRP, PVC-FRP, and so on. They make equipment for the chemical, pharmaceutical, and industrial processes out of various construction materials.
● Chemical Process Piping Pvt. Ltd.
Chemical Process Piping Pvt. Ltd. (CPP) is the world's largest provider of FRP pipes, GRE, and Thermoplastic lined FRP Pipes and Fittings for the water. They also provide products for power, chemical, metallurgy, and oil and gas industries. Glassfiber Reinforced Plastic GRP/FRP, GRE, and Thermoplastic Lined FRP Pipes, as well as Headers, Ducts, Stacks, Special Fittings, and Thermoshield Piping Systems, are all products they design, manufacture, and install.
● Fibre Glass Processors
Fibre Glass Processors manufactures and exports various FRP Tanks, FRP Domes, FRP Gutters, Biogas Plants, FRP Gratings, Turbo Ventilators, and FRP Pipes, among other things. FRP Lining Service and Pipe Line Erection Services are two of their special services. Manufacturers and consumers praise these products for corrosion resistance, fine finishing, high performance, and longer service life. To create such a high range of goods, they source high-quality raw materials.
They have a cutting-edge infrastructure that is organized into different departments. Administrative department, research and development arm, quality testing unit, sales and marketing unit, designers and engineers unit, manufacturing unit, and warehousing and packaging unit are the various units. The staff of many of these divisions are by a seasoned team of experts. They also hold seminars and training sessions for their workers to keep them informed about emerging industry trends.
Conclusion
As previously mentioned, FRP pipes are extremely resistant to a variety of factors, including damage, extreme temperatures, corrosion, and more. Fiber-reinforced plastics are widely used in aerospace and medical imaging equipment due to their nonmagnetic properties. Manufacturers can design the FRP materials to be aesthetically pleasing in addition to being extremely durable and long-lasting. Since FRP shrinks very little during the molding process, it produces reliable results during a production run.
FRP pipes can be painted in the mold with a gel coat, which results in a Class A shiny finish straight out of the mold. Paint chipping, cracking, or flaking is not a problem since the material adheres so tightly to the gel coat. Unlike conventional painted materials, the paint will remain shiny and vibrant for a highly long time. Hence, FRP pipes are the best option to choose from today.
Leave a reply
Your email address will not be published. required fields are marked *