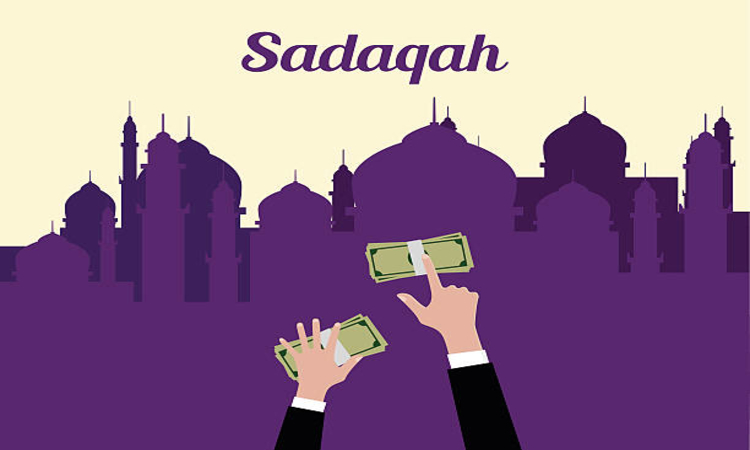 Sadaqah is one of the most critical parts of the Islamic faith and denotes the voluntary charitable act of sharing one's wealth with the poor and the needy to please God. Aside from wealth, Sadaqah can also be made in the form of love, generosity, compassion, or faith. Hence, anyone can make Sadaqah as this act does not pertain to monetary compensation. The simplest forms of Sadaqah include small gestures of kindness, such as a smile or a helping hand. That said, people who can offer financial help can make a donation to build mosque as it is one of the most rewarded forms of Sadaqah Jariyah. Sadaqah Jariyah refers to the charitable acts that boast benefits to others in this life and also help our loved ones and us in the next. (Hadith of the Prophet ﷺ, narrated by Muslim) "When a person dies, all their deeds end except three: a continuing charity, beneficial knowledge and a child who prays for them."
In this article, we will tell you everything you need to know about Sadaqah!
How to give Sadaqah to aid in building a mosque?
Sadaqah can be offered in a variety of ways. With the ease of the internet, anyone can go online and select a project they want to donate to. However, most mosques have charity buckets or penny boxes to collect donations if you want to make your donation by hand. Due to the communal importance of mosques in our society, it is an excellent idea to give Sadaqah in building a mosque as it will benefit the community as well as prove to be bountiful for you in the next life.
What is the difference between Sadaqah and zakat?
Zakat is a fixed percentage of money that a Muslim is obligated to give to the poor every year, preferably during Ramadan. On the other hand, there are no obligatory restrictions associated with giving Sadaqah, which could be offered at any time. Additionally, while zakat requires monetary payment, Sadaqah is not restricted to money. Furthermore, the amount of zakat one has to offer is dependent on what one owns (nisaab). However, Sadaqah can be paid in any form, and there are no restrictions on the quantity.
How does Sadaqah help a person?
According to the Islamic teachings, offering Sadaqah can prevent one from harm's way. Not just that, giving Sadaqah can make one's heart soften and more attentive towards the needs of others. Additionally, giving Sadaqah also helps in restoring inner peace by providing solace and comfort in difficult times.
On the receiving end, Sadaqah can strengthen the interpersonal bonds within communities by bringing people together and helping each other in times of need.
Can you give Sadaqah on behalf of the deceased?
You can give Sadaqah on behalf of loved ones that have transcended to the next life. It is highly suggested to offer Sadaqah for the deceased as they will reap its rewards on the day of judgment.
Something to keep in mind
It is essential to have good intentions while giving Sadaqah as ulterior motives can make the charitable act lose its purpose. For this reason, it is highly suggested to keep matters of Sadaqah as private and confidential as possible out of respect for its sacrality.
Leave a reply
Your email address will not be published. required fields are marked *