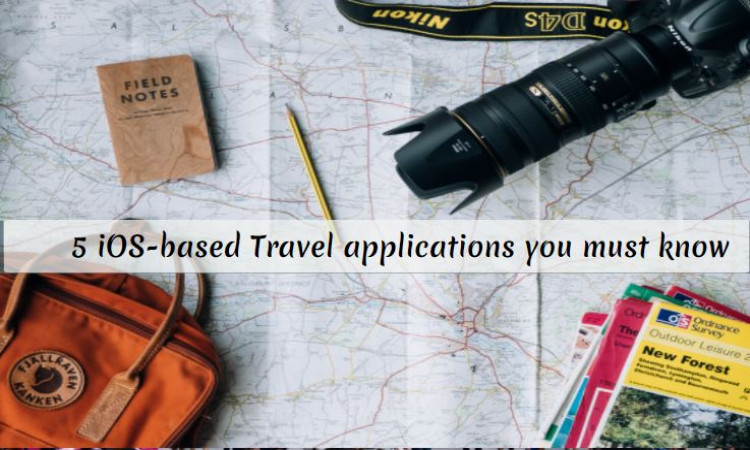 Thanks to these wearable and advance handy technologies that helped us travel around the world without losing touch and knowing what's going on around us. Talking of these technologies, apple products have proved to be one of the best travel buddies. Whether you are heading off to mountains, along with peaceful jungle out or packing light for a couple of weeks summer break, in all these we all humans have one thing in common to guide, help, and navigate us, the smartphones.
One of the most exciting parts of a vacation is the excitement of making new memories and cherishing them all. Tickets, hotels, travel packages, and a lot of listed items are usually booked through our smart devices and for all your unlisted guidance we have got specified iOS application software to help us out with those situations.
At present, the iOS application development companies are focusing on making travel applications to meet the travel hunger of the clients. Making the application so dynamic and easy to use and putting a lot of creative gestures to make the whole experience memorable.
Presenting you top 5 iOS Mobile travel Applications to choose
1. Log Me In
This app provides you with access to the files on your PC while you're away. LogMeIn Ignition allows you to work with the files and documents, using the apps installed on your PC. The program supports integration with cloud storage.
2. Flight Track Pro
Flight Track Pro is the best app, you can have when you have to change flights during your trip. It helps you to plan and organize your flights as the app provides you with information about the flight's schedule, flights delays, and which seats are available for you to choose from.
3. Xe Converter
If you travel to another country then you'll have to deal with foreign currency. Xe Calculator will help you to manage your budget for traveling. It converts money into more than 160 currencies and will find the best exchange rate for you. The exchange rate data are constantly updated.
4. Maps With Me Pro
Maps With Me Pro is an app that contains offline maps of all countries that allows you to travel with confidence, sure that you won't get lost. It helps you to get to your location without connecting to the Internet. Apart from that, the app has GPS.
5. Sky scanner
This application looks for the best flight tickets available. The database includes over 1000 world airlines. Now you don't have to run for various sites comparing the fare and ticket availability. Just enter the date and price in Sky scanner and the app will do it for you.
So, this was the list of top 5 applications you must have on your smartphone, to have a great vacation or a trip. Also in these pandemic situations, it is very crucial to know about the country you are traveling to and also about the rules and regulations followed by those countries.
Leave a reply
Your email address will not be published. required fields are marked *