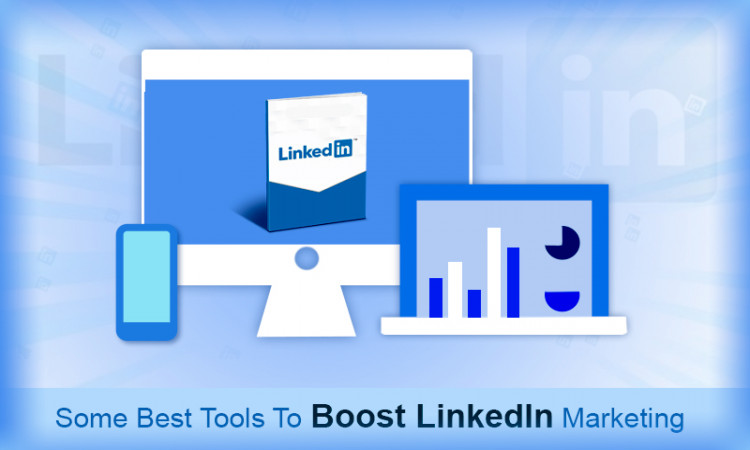 From the time digital marketing was introduced to this world, social media platforms started getting flooded with banners and promotional content. New companies began posting their stories on Facebook, Twitter, and LinkedIn to reach more and more people on the internet. Because LinkedIn is especially focused on professionalism only, it became the most favorite among new entrepreneurs. LinkedIn is a straightforward platform that directly connects entrepreneurs with the right audience. After LinkedIn became popular, developers presented some automation tools for LinkedIn marketing. These automation tools ensure to get the best results from digital marketing. In this article, I will tell you about some top tools to boost LinkedIn marketing. So, let's dive in!
Top 7 Tools To Boost LinkedIn Marketing
1. Leonard
Leonard is the number one tool to give your LinkedIn marketing a quick boost. The tool is actually a plugin for Google Chrome. Leonard lets you send thousands of connection requests within a single day. You can personalize your messages for a particular group of audience. Leonard has both monthly and annual offers for every digital marketer.
2. Dux-Soup
Dux-Soup allows entrepreneurs to generate leads for their businesses. You can easily find new customers, partnerships, and even investors by using Dux-Soup. Just like Leonard, Dux-Soup is an extension for Google Chrome. It also allows you to manage subscription updates as well as endorse your skills. Dux-Soup has a free plan and two paid plans.
3. LeadFuze
For a significant lead generation in LinkedIn, you can always trust LeadFuze. LeadFuze can help you target different customers through your marketing campaign. Your marketing campaign can be launched through various filters such as industries, advertisement budget, location, keywords, company size, and employee size. LeadFuze can be integrated with Salesforce and many other CRM tools.
4. Linked Helper
If you are primarily focused on endorsing your skills, you should look for this LinkedIn marketing tool. When people see you as someone having lots of endorsements, you will get better conversion rates. Besides this, as your number of contacts starts increasing, more people will come to support your skills. In this way, LinkedIn Helper is more about improving your LinkedIn profile.
5. Prospect.io
Prospect.io started gaining popularity from the time it was launched. This LinkedIn marketing tool allows you to play different marketing roles as per your needs. Prospect.io comes with a Prospect! button, allowing you to include your profile with your contact list. This tool can integrate with several applications such as HubSpot, PipeDrive, Gmail, and many more.
6. LinkeLead
It is an automation tool for LinkedIn that can increase your attempts for lead generation. You can give personalized invitations and offers to your prospective customers. There are lots of message templates available in this tool that allows you to respond to all the messages automatically. To promote your offers, you can create newsletter groups.
7. LinkedIn Sales Navigator
The primary aim of LinkedIn Sales Navigator is to let entrepreneurs connect with new sellers and buyers. You can customize your preference for what type of customers you are seeking. This tool is divided into three parts.
1. Sales Insights- Keeps you aware while initiating deals.
2. Advanced algorithm- Connects you with your prospective customers.
3. Relationship building tools- Helps you keep better relationships with customers.
Why LinkedIn Marketing Matters?
As the number of startups is growing, social media marketing services are gaining traction. Like I said before, LinkedIn is an ideal place for professionals and entrepreneurs from different industries. In case you use LinkedIn quite often, you are not wasting your time. LinkedIn has millions of users ranging from students to industry experts and business leaders. For new entrepreneurs, finding a perfect platform to market their products becomes quite tricky. However, LinkedIn could be the best place for them to find new and relevant connections.
Once you get started with LinkedIn, you can connect with people all around the world. If you want to get more out from LinkedIn, you should go premium. The premium LinkedIn features will eliminate several limits while you connect with the people. Feel free to engage with people and participate in social media events. Your connections will help you get what you want on LinkedIn.
Summing It Up!
In this article, I have explained some of the best tools to boost LinkedIn marketing. Only those who know how to use social media marketing effectively get the best results. Today, lots of social media marketing companies have emerged. They can help you get new opportunities and the type of audience you want. If you desire to handle the project by yourself, go for the automation tools I have described above. I recommend you to use LinkedIn even before starting your own new business. Building connections before lets you find investors and people that will support your startup from time to time.

Leave a reply
Your email address will not be published. required fields are marked *