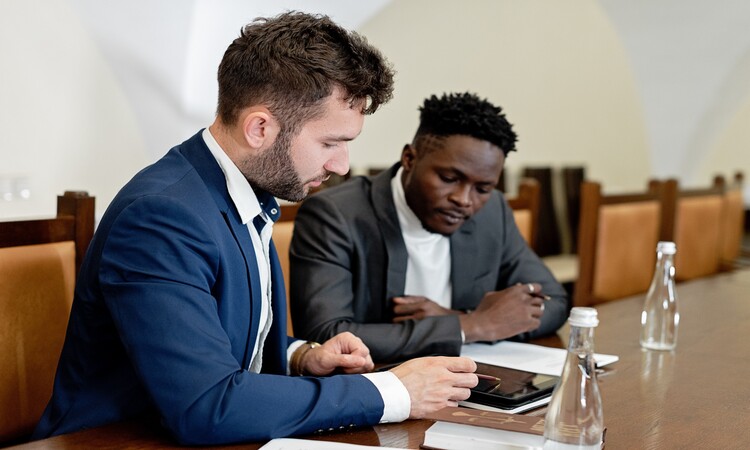 Introduction
Like every episode of our lives being disrupted with COVID-19 restrictions, notarizing documents too has also become an issue.
Thankfully, mobile notary services are here to save the day. And it only makes sense, as it simplifies the process of getting a notarized signature without having to leave home, a welcome option in times like these.
Unlike other states in the US, California does not entertain any remote online notarization (RON), which sees the notary and the signatory in different places. However, it does provide for a "certificate of acknowledgment taken in another place" to be regarded as "sufficient" within California, when taken under the law.
With the Uniform Electronic Transactions Act, California Civil Code sections 1633.1-1633.17 (UETA) enacted across the state, which allows one to use electronic signature for official needs, mobile notary service California has witnessed a steady demand. So much so, the mobile notary business has at least witnessed no less than thirty percent more demand for their services since the lockdown began.
Here's everything you need to know about getting your documents notarized along with safety precautions to follow amidst the ongoing pandemic.
How Does Mobile Notary Services Work?
As the name suggests, a mobile notary service in California travels from one place to another visiting several different clients to get their documents notarized. They are professionals at work who operate quite similarly to notaries working out of a typical notary's office, catering to a host of services that include:
• Verification of the signer's identity
• Mitigating any chance of fraud
• Ensuring free will of all parties involved when signing a particular document
• Determining that all parties involved are thoroughly familiar with the content of the document
• Stand witness to document signing process from start to finish
• Stand responsible for completing notary certifications
• Mark all signed documents with notary signature and stamp
• Stand responsible to administer oaths, acknowledgments, and jurats
Although mobile notary services in California are largely hired for personal and real estate transaction needs, they have a wide gamut of services on offer to notarize multiple document types like trusts, affidavits, vehicle ownership transfers, and more.
Given the pandemic season, there's been a surge in mobile notary services, especially from wealthy individuals who are pretty okay paying a little extra for the services rendered. Hence, you must plan and fix appointments as early as possible to avoid a clash or postponement.
Charges Involved
When it comes to charges, each notary has different pricing slabs to follow.
Usually, the charges are decided and fixed from one state to another and have a pre-set maximum limit. However, there are other states where the notaries can decide their charges and are not governed by any state laws whatsoever.
Typically, the cost of notarization rests somewhere between $0.25 and $20. However, when you hire a mobile notary service in California, you will also need to cover their traveling expenses which can be a tad bit expensive, given the safety precautions that one needs to follow during the ongoing pandemic.
No matter what, a mobile notary will invariably comply with all local health and safety orders during a notarization process.
Remember, when it comes to the notarization of home loans, charges can be high. This is chiefly because notarization of home loans generally takes more time compared to notarization of other documents. Thus, it is always advised that you get a clear idea of the costs involved before the notary can get on with the work.
Safety Precautions To Follow
While mobile notary service California can help you get things done from the comfort of your home or office, one must not show any lax in following COVID-appropriate behavior. Also, if you notice a mobile notary not following enough safety measures, feel free to ask them to do so. Here's a list of do's and don'ts that one should abide by :
• Do not shake hands with anyone pre or post-signing.
• Always wear a mask and request all co-signers to do the same during the signing process.
• You might as well wear gloves and carry a bottle of sanitizer or wipes with you.
• It is advised that you ask all co-signers to carry their pen so that one doesn't have to share a pen with others.
• By all means, always maintain a safe distance physically to avoid body contact with any co-signer.
• The notary must avoid touching the surface of any documents produced for identification. Instead, he is to ask the signing party to place it on a table upfront to be viewed from a distance.
• The notary must pre-arrange all group documents to be notarized to minimize the time spent with any signer. Besides, one must ask a notary to identify and mark all pages that need to be notarized beforehand.
• In case, a signer is unwell or is showing any symptoms of COVID, it is advised to decline the meeting at once.
Conclusion
Undoubtedly, COVID is still wreaking havoc globally, upsetting work schedules and appointments. However, with mobile notary service California, one can still get on with important affidavits, jurats, ownership transfers, and acknowledgments notarized safely and securely.
Leave a reply
Your email address will not be published. required fields are marked *