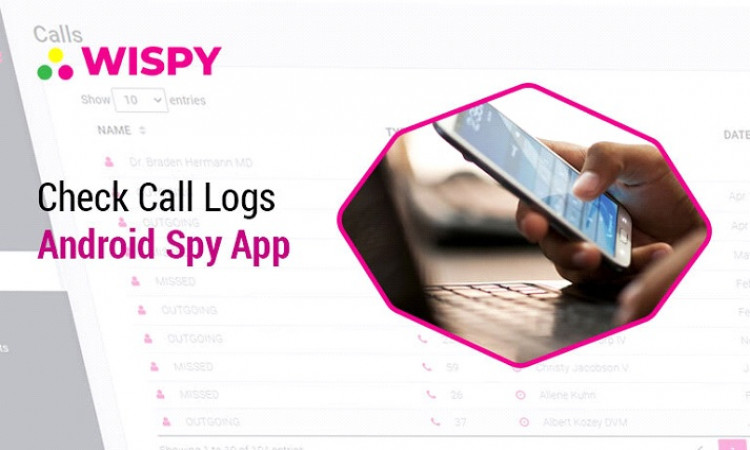 Many phone tracking apps are available on the net and marketing as the best one in the company. However, they don't realize what makes software attractive to your users. Robust features, user-friendliness, ease to install, outcome orientation are the things that make it the best in the business these days.
Most men and women shed their time and squander their money on fake goods and cannot get their hands-on actual products. Let's get to know about a phone tracking app that records phone calls and other target device actions.
What is a cellphone surveillance program?
It's an application that you can use to spy on someone's mobile device for placing parental control on kids, surveillance of mobile devices, and reducing cheating in a connection. You can install it on your mobile device and activate it in the web portal to use powerful capabilities. Users may use many features of TWS.
The user needs to receive a subscription and license at a reasonable price. The program provides you hassle-free solutions, and in case you're confronting issues, you're able to speak with customer service via online chat.
Compatibility:
Mobile spying software is compatible with mobile devices and tablets operating with Android operating systems. What's more, it works covertly on the target device and stays hidden in the most recent OS versions such as 10 and above.
The way to install mobile spying applications?
If you wish to record phone calls of your employees, kids, and loved ones along with all the other activities happening on the targeted devices, then go to the official webpage of TheWiSpy.
Once you have got the accessibility on the TWS page and then get the subscription. Once you have the subscription, you will receive an email at your account and further receive your hands-on password and ID.
Now you need to have physical access to the target device and initiate the process of setup. Once you have completed the installation process successfully, then trigger it to the target device. Furthermore, go to the credentials you have received via email and use them to get access to the online web control panel. You can now further get your hands on the best and most excellent surveillance tools, including a phone recorder program. But it's pack with dozens of different tools that allow you to do surveillance on the target device.
Use mobile phone tracking app features.
Call recording
Users can get access to the target device with the online dashboard of the cellphone monitoring program. You can also activate the live phone recording program and begin the recording and listening to the incoming and outgoing phone calls. Farther, it's possible to save the data on the web portal.
Live monitor recorder
Users can access this internet portal and then on the target device by activating the screen recorder applications. It begins recording the screen back-to-back and then shares the videos into the web portal. You may get access to the online dashboard, where you can watch all of the listed videos on this screen and learn about the activities on the monitor. Users can observe social media activities, call logs, browsing actions, emails, text messages, chat, media sharing, and tons of different activities.
Users can remotely access this target cellphone device and get their hands on the installed or active social messaging program logs. Users may know what messages, chat, audio-video phone logs, photographs sharing, video sharing, and voice messages.
IM's VoIP phone recording
Users can use the online dashboard and access its features and activate IM's call recording feature. It indeed starts one-sided VoIP calls of social media apps and then sends the tape to the dashboard.
TheWiSpy, a phone tracking app, is the best tool for employers and parents to capture live incoming and outgoing calls of children and workers, respectively.
Leave a reply
Your email address will not be published. required fields are marked *