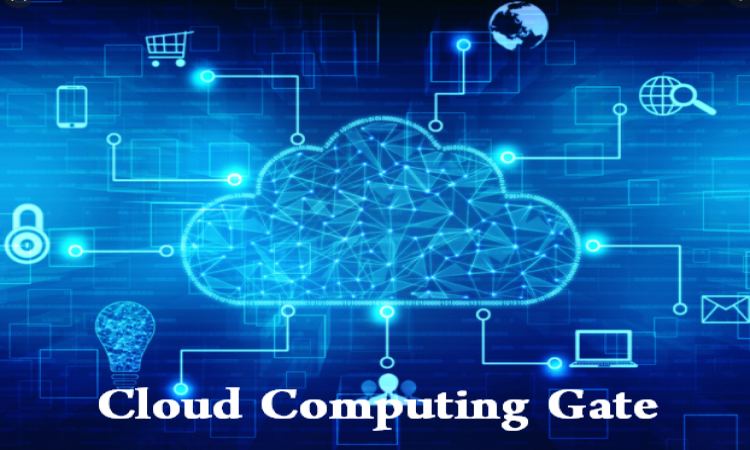 Cloud Computing
Cloud Computing
It is an advanced technology that provides remote computing services over the cloud i.e. over the Internet from any device, at any time, and from anywhere, such as data storage, computing resources, servers, databases, network resources, various computer programs, and others.
A common example of cloud computing
Backup & Recovery applications
E-book reading applications
Google Translate application
Advantages of cloud computing
Cost-effectiveness
The availability of high speed in completing tasks, Availability without interruption
Data Security and Protection
Flexibility
Updating the cloud servers automatically
More details about the benefits of cloud computing on this topic: Advantages of cloud computing

Cloud Computing Services Models
There are three main models for cloud computing services:
Public Cloud
It is a cloud publishing service open to all so that the user can access the infrastructure and computing resources available in this cloud easily for free, and there will be additional fees if the user exceeds the limit allowed in the free domain.
Private Cloud

It is a cloud publishing service for a specific entity such as corporations, companies, or government agencies that create a cloud environment for its employees only and gives them access powers without others, and is characterized by data security and privacy.
Hybrid cloud
Hybrid Cloud is a combination of several cloud deployment models that allow to take advantage of the advantages of different clouds and bring them into one hybrid cloud, characterized by its flexibility, high security, and cost-effectiveness.
Cloud community
A cloud publishing service is close to the concept of the private cloud, but it is not dedicated to a specific institution but to a specific community group such as the health sector or the education sector so that it is a platform that those working in this sector can access to facilitate business and share all of the computing resources of the cloud.
Cloud Computing Gate is a thriving community of professionals interested in cloud computing strategy and technology. We interested in providing the best cloud computing articles and reports from the cloud computing news, and our feature contributions about cloud computing providers and everything related to the cloud with the highest level of reliable
Leave a reply
Your email address will not be published. required fields are marked *