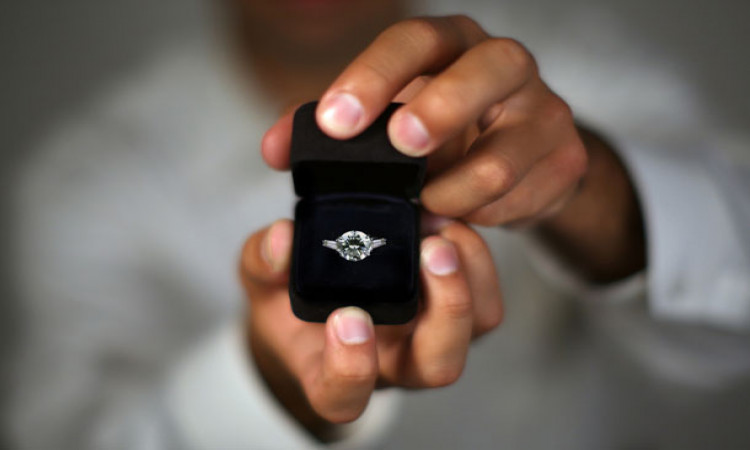 From Queen Elizabeth II to Queen Bey, history is full of stories of the heirlooms and stunning pieces of jewels. But the most appealing and intriguing gemstones are found engraved in the form of engagement rings. If you take a long look at the history of engagement rings you will find some of the biggest, brightest, and most stunning designs that have surpassed time without a scratch.
Whether the engagement rings are from the long-forgotten history or present in the world of celebs and high profile personalities, the cuts, carat, and design of the rings have always been the talk of the town. Most of you may even have seen some of the promising too hard to believe engagement rings.
Designed in such a way that it compliments the wedding rings for brides with their simple and humble designs. Plus just out of curiosity's sake we have assembled a list of some of the most stunning engagement rings that are the inspiration for many.
So, just grab your sunglasses and wear them because down below we have mentioned some of the prettiest engagement rings that will dazzle you!
1. The Blue Sapphire with Diamond Halo
Can you guess which famous personality this belongs to? If you are thinking it's Princess Diana is in your mind when you are absolutely right!
When Prince Charles proposed to Lady Diana in February of 1981, he presented her with a lovely and distinct engagement ring. It was an oval-shaped blue sapphire surrounded by the halo of tiny solitaire diamonds with a white gold band. Now watching The Crown reminded us of this amazon piece of jewelry. And we found out that Diana herself picked the ring which is a super eyebrow-raising act.
This ring was custom-made from the general purchase in Garrard's collection at the time of the proposal.
Later, Prince William gave his mother's ring to his now-wife, Kate Middleton.
2. Emerald and Diamond Ring
When John F. Kennedy proposed to Jacqueline on June 24, 1953, at a restaurant in Boston he presented her with a 2.88-carat diamond ring with a proudly standing out tapered baguette 2.84-carat emerald. The Van Cleef and Arpels ring caused quite a stir when the charming and alluring Jackie's ring finger was adorned with the emerald and diamond ring - a fashion statement on its own. Jackie was a trendsetter of her own time and considered with an excellent fashionable taste and dressing and hairdos.
This Camelot-era engagement ring was something out of a fantasy book. No wonder brides-to-be were so inspired by this beautiful ring.
3. Giant Emerald-Cut Diamond
Remember Elizabeth Taylor? How can anyone forget the gorgeous starlet? Despite her popularity as a Hollywood star, her 8 marriages stuck the newspapers hard. Among all the wedding rings and engagements she got to wear, the most massive bauble was the 29.4-carat emerald-cut diamond. She referred to it as her "ice skating rink".
Beautifully cut and set atoned with the white gold band it was given to her by her third husband, a film producer, Mike Todd.
Taylor adored the ring too much to part from it and therefore the ring itself was a spectacle show.
4. Emerald-Cut Diamond Set in Platinum
Hear, hear, here comes Queen B! Hollywood's power couple, Beyonce and Jay Z, are the heartthrobs of millions of music lovers. Not only their songs are awesome, but their infinite style is exclusive. This can be easily proved by the large 18-carat stunner sitting on Beyonce's ring finger - the emerald-cut diamond by Lorraine Schwartz.
It comes with quite a classic shaped simple band of choice but oh the dramatic flare! The size is enough to sparkle your eyes.
No wonder Jay Z got her queen the most dazzling piece of engagement ring worth to remember.
5. Cushion-Cut Diamond
Now we present to you the famous "K" I mean the popular and sexy Kim Kardashian's ring! Although according to the recent news after 8 years of marriage the couple is splitting up it doesn't diminish the fact that Kanye gave a 15-carat, cushion-cut sparkler to Kim.
Produced by Lorraine Schwartz, the spectacular ring made the headlines over a week when the couple announced their engagement. Among all the baubles and an array of expensive wardrobe, Kim Kardashian is known for her quirky style. So when you think of Kim Kardashian it will always make you wonder about that beautiful diamond ring on her finger.
There's just some pure air of love and charm surrounding the engagement and wedding rings, don't you think? Besides being shiny and dazzling, engagement rings are for a lifetime.
Leave a reply
Your email address will not be published. required fields are marked *