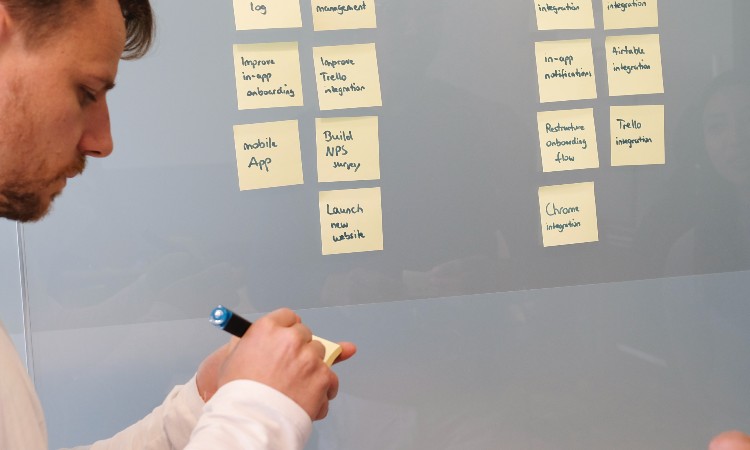 The world is meeting, and how! It sure is a resounding statement- both literally and metaphorically -in a COVID 19 world. Long before the pandemic struck, online meetings had already become an integral activity within most businesses. It is estimated that pre COVID, in the US alone, 11 million meetings were being hosted daily.
Online meetings have been enabling communication between distributed teams, and offshore clients for long. Between 2005 and 2019, the global remote workforce had already registered an increase by 140%. According to most estimates, this number has been rapidly increasing since the pandemic struck, reaching new stratospheric stats.
Online meetings sure are becoming an indispensable way of doing business, or for even going about life in these times. Studies suggest that companies are allocating upwards of 20% of their meeting room budgets towards collaborative technologies to enable remote work and global meetings. Additionally, AI based technologies like AIRA are adding the smart component to this meeting solutions mix.
Generating free online meeting minutes
If online meetings have become the standard modus operandi for businesses, it is fair to say that recording those minutes accurately is a critical task. There are a variety of tools that can help you with this, some with more advanced features than others. The most important factor though is the cost attached to it. With open source solutions dominating the technology landscape, there's a plethora of tools available to generate free online meeting minutes
Here are our top picks for generating free online meeting minutes
1. 4Minitz!
4Minitz doesn't claim to be the best free app to take online meeting minutes. What they do claim is that they sure are one of the decent ones out there.
It can enable you to Prepare Agenda -> Document Minutes ->Track Topics
With 4Minitz, all meeting participants have the ability to watch changes to the current meeting minutes in real time. 4Minitz is free & open-source software (MIT License). It is hosted on the users' own infrastructure where they can define the level of security and safety per their enterprise needs
2. Minutes.io
Minutes.io is another great tool to generate quick, hassle free minutes from your online meetings. The basic version is free to use. The advanced features are covered under monthly and yearly plans- $9/month and $69/year.
It enables you to:
• Take notes quickly and efficiently
• Smooth and fumble-free
• Work offline
• Email everyone instantly
Additionally, with their paid plans, you can:
• Add custom logos
• Get faster support
• Get all future feature updates
3. Stratys Meetings
What is it? A cloud collaboration tool to make meetings effective and productive. Don't be fooled by the rather basic workflow that it outlines and adopts. It is more robust than it seems. They have a philosophy for it – Meeting Simplicity.
The three step Stratys workflow
 PLAN
Effective planning simply cannot be overlooked in order to accomplish highly productive meetings. This Stratys feature helps you set the agenda and then share it with the team to help everyone get on the same page way ahead of the meeting. This summarized information then hits the inbox of all the participants. They can make further edits, or add their own agenda items and any attachments as relevant
 DO - Do it with ease
This is where the boots meet the ground! All the planning now needs to set the course of the meeting. More importantly, this is where all the important tasks emerge. Taking free online meeting notes, adding decisions and assigning actions in real time. Action item owners get an instant notification, along with a personal to-do list in their inbox. This simplifies the delegation, and the follow up is easily enabled through email reminders and push notifications
REVIEW - Follow up to ensure progress
 Meetings are nothing short of overwhelming. Despite using tools to enable our meetings, it is still human to lose sight of the pending tasks. Stratys is your friend, and for some that annoying pest that sends out daily reminders unless the tasks are closed. Thus, for the next meeting, everyone can easily keep track of closed tasks from the previous meetings, and review the ones that are still open
4. AIRA
Aira is an intelligent meeting assistant that will manage all your business's web meeting needs. Powered by AI and machine learning algorithms, Aira will write meeting notes and capture action items. It can intelligently pick up a meeting's keywords and can join a meeting automatically.
Aira automatically records and transcribes meetings discussions.
The "Meeting notes" section in AIRA is where all notes are generated and posted at the end of every meeting. If you click on an item in the meeting notes list, it will show the transcript of the meeting discussion.
Next to the transcript is a voice recording and keywords from the meeting. Clicking on a keyword highlights the part in the transcript where that word was discussed. This saves a lot of time and effort that you would otherwise have had to use scanning an entire document to find what you are looking for.
All it needs to arrive on time, every time, is access to your calendar app. Aira also records all the meetings it is in attendance. Need transcription services? No problem, leave it to Aira. It integrates with amongst other tools, Gmail.
Accessing meeting notes via third party transcription services is not a seamless process. Aira can make this process straightforward in both Google Meet and Zoom. Synchronize your Meet's recordings to Aira and it will automatically extract meeting notes from them.
5. Adam.ai
Adam.ai is a start to finish intelligent meeting management solution. It handles the entire meeting lifecycle. Right from intelligently capturing and retrieving information with great ease, to transforming meeting content like minutes, notes, items etc. into knowledge assets.
With adam.ai, you can generate your minutes automatically. Details such as a meeting summary, attendance, agenda, notes, actions, and decisions are all automated. Participants can then simply view, share, and download the meeting minutes anytime.
Adam.ai offers a free version that covers a good set of features, including generating free online meeting minutes. Paid plans start at $4.99 per month per user
Conclusion
Online meetings are on their way to becoming an enterprise class function in and of themselves. It is thus important to choose the right tools to make these meetings efficient and more productive.
Generating free online meeting minutes accurately can lend a great deal of impetus and structure to this important, and often voluminous function. Also, choosing a free tool can help business leaders direct those money to other business critical tasks. Well then, let's never stop meeting!
Leave a reply
Your email address will not be published. required fields are marked *