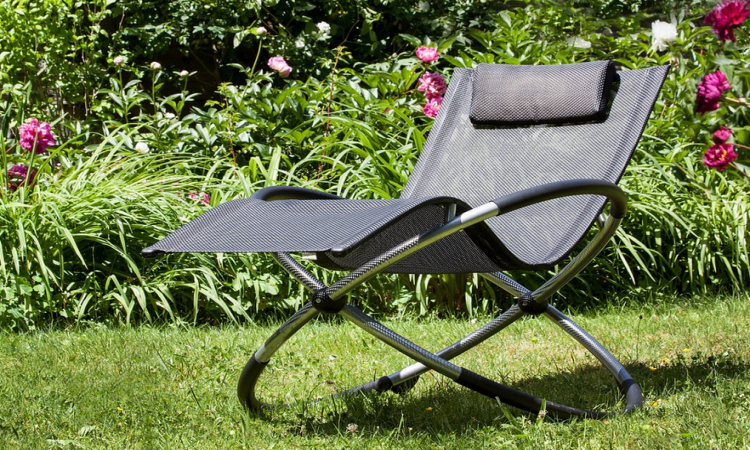 Your backyard garden is your summer palace. You can relax, get entertained, dine and party there. And just like your home has a character of its own, your garden has it too. So, it's extremely important for you to choose furniture that suits your garden.
Living in the heart of the city often means that you have to compromise on the open space like a garden or terrace. But if you are one of those lucky people to live in a house who could manage some open spaces, definitely use these spaces smartly. Fold up garden chairs or foldable coffee tables for two will fit in even the smallest of the balconies.
If there is a shortage of space for a sofa or bigger chairs, you can also keep zero gravity garden chairs.
How Can A Small Terrace Garden Be Furnished?
Victorian terrace houses have a lot of stories top tell but the gardens aren't on the same page. The side alleys are often left to be dark and gloomy; the backyards have been frequently visited, and the terrace gardens cries out for some innovative décor.
Don't just ignore the pieces of open spaces in your house. The side alley that is not a favourite of the sunrays can be transformed into a shady daytime lunch space for the summers with a dining table and a couple of benches. In the sunny, open space of your backyard, a cosy, open air seating with faux grasses or carpeting, an L-shaped sofa in the corner, few decorative plants here and there, a number of seating for guests and a whole of cushions would make this place the most favourite joint for your friends and family to spend time at leisure hours.
How Can You Style A Suburban Semi-Detached Garden?
If you head out of the town to visit the suburbs, you will find streets of semi-detached houses with manicured lawns and straight paths angular, modern furniture design.
While there has been marginally more space in front a house than on a terrace, furniture choices will still be difficult but even more difficult will be choosing if you want to go for a dining area or an alfresco living.
What makes a welcoming outdoor sitting room? A coffee table with coffee and cake of course and a cosy corner sofa with cushions. Some warm throws also happen to be very useful. This should the décor of an alfresco living would look like. To create a dining area, you can rather set up a rectangular, wooden trestle table and benches. But if you are looking for a much intimate seating, go for a chic and stylish square table with four chairs. These will take up minimal space and can be easily covered when not in use.
What Type of Garden Furniture Would Be Best for A Country Cottage?
Imagine a typical British garden overgrown garden with colourful blooms, a chocolate box cottage with little windows, a white picket fence surrounding it and birds and butterflies hovering around. For a classic, romantic country cottage like this, furniture that complement its surroundings are required.
Garden furniture made with wood or stone will blend into the landscape, and would look better as they age, with time. A metal garden bench, placed under a willow tree, provides a picturesque spot. Sit down comfortably and even the most non-creative persons would end up penning some beautiful lines.
Have A Manor House Garden? Choose Furniture for It Too
A bigger house might often mean a bigger garden to manage and get it furnished. But when the space is larger, you need to keep the proportions in mind, you would definitely not like your furniture to get lost, or look super tiny when seen from a distance. And larger gardens usually have separate zones used specifically for different purposes. And when the purposes are different, the furniture too ought to be different.
To go with the patio beside the house, an essential would be a large dining table and comfortable, matching dining chairs. Sometimes, two tables could also be put together to make an even larger table to fit in every guest at the Sunday brunch.
For the rest of the lawn, place an outdoor sofa, some armchairs, one or two coffee tables, and an outdoor rug to relax during the pre- and post-brunch hours.
If your garden has a swimming pool too, make sure you have some parasols and sunbeds around it. Not only you but your friends and relatives too will look for occasions to spend some time here.
High-quality, well-designed garden furniture and accessories are an investment. So, make smart choices that would be fit to suit all weather types, or keeping in mind the weather trends of the place you live in.
Leave a reply
Your email address will not be published. required fields are marked *