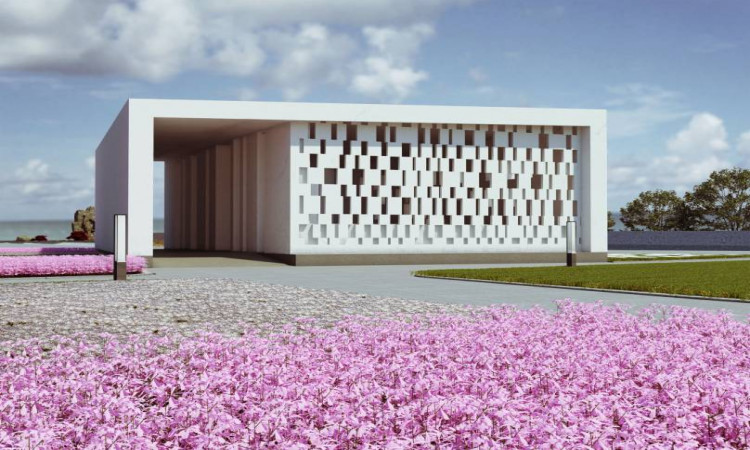 What architectural solutions, innovations and changes has 2021 prepared for us? 

Those who plan to renovate their houses, apartments or business centers are eager to find out the trends that will guide us in this new 2021 year – the 21st year of the 21 century. Those who want to change the interior and exterior of their own living space are certainly concerned about new turns and solutions in housing design that will guide us throughout the year.
Modern architecture offers urban planning solutions,
due to which well-planned apartment buildings, residential districts and private houses will be designed and built. The main trends of modern architecture and design will surely concentrate on the urban planning, offering modern people comfort and splendor with modernized and overly new solutions, combined with conventional and already existing and well utilized ones. So here are the main trends and tendencies that the current year offers in the scope of design and architecture- one step forward to a more sophisticated architecture:
Natural solutions and landscape design: In our age of technological development, the fact of being close to the nature is becoming more and more important, so the designers offer architectural solutions that will enable us to be close to the nature even in the hustle and bustle of the city. To be close to the living and green world, it is recommended to green the facade and yards of buildings, build greenhouses and flower beds on balconies or roofs. Elements of nature can as well be included in the interior decoration. This can be done by choosing wallpapers depicting nature, by the help of textile accessories and furniture. Plants attached to the wall can create a cozy natural corner even in small apartments. Thus, you can enjoy your own nature and heaven, relaxing and relishing the beauty while you are in the center of a developed and modern city.
Ecological solutions: The more natural, the safer. For this purpose, more and more preference is given to natural building materials and decoration materials: wood, veneer, bamboo, cotton, silk, fur, leather, marble, ceramic granite, ivory, metal, glass, etc., it is not possible to list them all. Of course, all this may be more expensive than the same items made of synthetic materials, but, as it goes, there is nothing more expensive than health. Whole natural materials are all the rage this year, making the interior and the exterior modern and appealing, they are also "healthy" and do not endanger your well-being. Thus in 2021 it is possible to find yourself in the middle of modern and healthy, somewhere when you can experience beauty and safety all at the same time.
Laconic, minimalist interior design: Scandinavian style, restrained minimalism together with modest Japanese trends that contain elements of loft and classic will be actual in the current year. The smart combination of historical and modern styles is gradually gaining ground. Simplicity is winning once again proving its superiority over other styles. This novelty, however, should be approached with caution, because in case of mismatch of details, colors and shapes, something simply tasteless will turn out.
Open space: In the last several years open space concept prevailed. It was equally used in offices and homes. In the current 2021 it is still as trendy as before. In offices it is beneficial not only from the point of efficient space handling, but it also improves interaction between the coworkers. So, the open space tendency has also psychological and social benefit in architecture and design.
Light and luminosity: Architects and designers emphasize the importance of light and luminosity. For this purpose, windows will be larger in the size and in new projects the number of windows will be increased to insure the bright and luminous interior.
Of course, more windows create insulation issues and professionals will surely face new challenges to achieve perfection in architectural solutions.
Diversity in floors and walls: Architecture and design always strive to be diverse and various, always offering new solutions and possibilities. 2021 will concentrate on diversity as well, although this year most of the attention is directed to floors and walls. Variety in texture and color create really what is called the perfect diversity. Also, the interior design will be completed with ceramics resembling wood and natural stone. Natural materials also seem to attract much attention, creating eco-friendly environment.
Bathroom –the place to relax: Bathroom will become one of the most relaxing parts of your home. Pastel tones will create the perfect atmosphere for the full relaxation and comfort. The space is completed by natural accessories in wood or bamboo. Also, an important emphasis is made on lighting- preferably soft . Add to all these round mirrors with modern frames and your bathroom will be one of your best investments of 2021.
Kitchens increased in size: Kitchen with an island is almost a must. It is, perhaps, out of question that kitchen is the heart of the house. This "heart" in 2021 needs to be larger and increased in size. An open plan kitchen is an excellent solution. It also ensures luminosity and larger space. Every décor and every accessory in the kitchen needs to be chosen meticulously, creating the perfect and ideal space.
So, these are some of the main solutions in architectural design of 2021. They are still numerous suggestions and innovative ideas that need attention. Anyhow, bearing in mind the mentioned trends, it will be easier to grasp the main changes and tendencies that will help you in your new endeavors.  
Leave a reply
Your email address will not be published. required fields are marked *