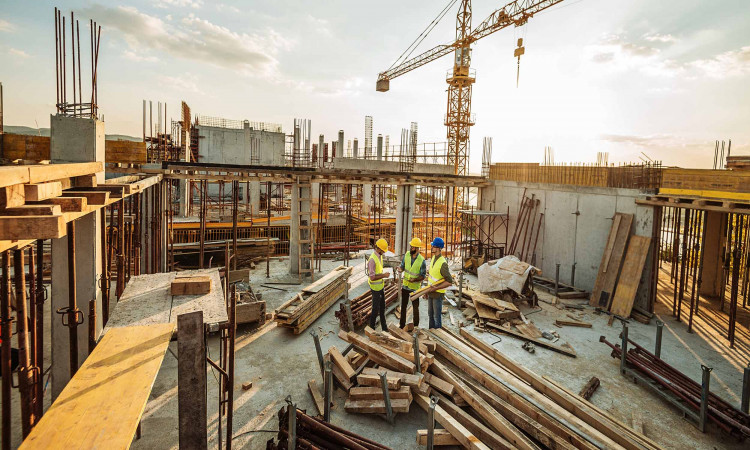 The modular construction is known as the process by which a building may be built outside the site, under controlled plant, using the same materials and designed with the same codes and standards conventional systems, but in an amount of time much less.
The buildings are manufactured in modules that, when assembled on the construction site, have identical design specifications as the more sophisticated site-built facilities.
The prefabricated building is the practice to assemble different types of components of a structure in a manufacturing site and then they are transported to the building site.
They are manufactured in a specific order in a couple of days or less, with inspections after each step.
The floors are assembled first, the wall panels are fixed with bolts and nails. Once the structure is in place, the pipes are installed, the electrical wiring and drywall including roof.
Exterior and interior finishes are added and the walls are painted.
Important differences
Despite being somewhat similar in function, precast and modular construction have a number of important differences that must be taken into account when deciding which type of process is the best, always depending on the needs that arise.
Prefabricated
The precast is a construction method by means of which all the components that are part of different structures having a given building, such as walls, the ceiling and floor systems are constructed outside the factory and then are delivered to the same place of work, where they will later be incorporated into the building, and are finished in a conventional way at the determined site.
Generally, the panels used in this type of construction are structural, and have a lesser amount of infrastructure or other components built into them.
Precast panels are generally clean, which means they will include the pre-built structural members so that a wall or floor can be detached from a truck and placed in the building.
Once in place, these panels must be properly connected or fastened to other structural components that are already located in the field, and are generally finished in a conventional manner.
Wall finishes, plumbing fixtures, electricity, air conditioning systems, ventilation, natural light and other infrastructures are not usually pre-installed in this type of construction, and therefore need to be installed, connected and finished about the construction site.
It is for this reason that prefabricated panel buildings require a considerable amount of on-site work.
This system is considered to work best in buildings that require wide open spaces and high ceilings.
This process essentially eliminates the installation process, so the project is completed even faster than would be possible with our traditional modular design.
However, there are some limitations in this type of construction.
For example, since these structures are assembled at the factory, the size of a single unit is limited to what can be shipped by truck.
Finally, as these prefab buildings are built on floor structures, they can be moved from one site to another much more easily than would be possible with our traditionally designed modular offices.
Modular construction
The modular construction is a type of construction in which a unit of a whole building is constructed out of place, instead of using a series of smaller structural components as in the case of the prefabricated building.
Modular units require less time to build on site, as all plumbing, electrical, and even design- related finishes have already been installed at the facility.
This means that the only remaining task is to correctly assemble all the modular units to create a complete building.
Modular buildings also have a series of advantages that prefabricated construction does not have, they are very versatile places and that can also be designed and built to serve any function.
Because modular buildings spend more time in external facilities while completing the modular construction process, the process is under even greater control with continuous and detailed improvement and evaluation of the entire process, resulting in a higher degree of efficiency and quality.
It is important to remember that modular-type constructions are composed of several components that are pre-designed at the factory in order to meet the design of a specific project.
These components are shipped to the end user where they are assembled on site to create the desired structure.
Modular offices are designed and built with interconnected parts.
This process makes modular construction faster and cleaner than conventional construction, and it is also easier to redesign than a conventionally constructed office.
Shiva Engineering Services (SES) is India's leading Process Plant Engineering Company in Indiaproviding industrial services including Planning, Design, Engineering, Procurement & Construction.
Leave a reply
Your email address will not be published. required fields are marked *